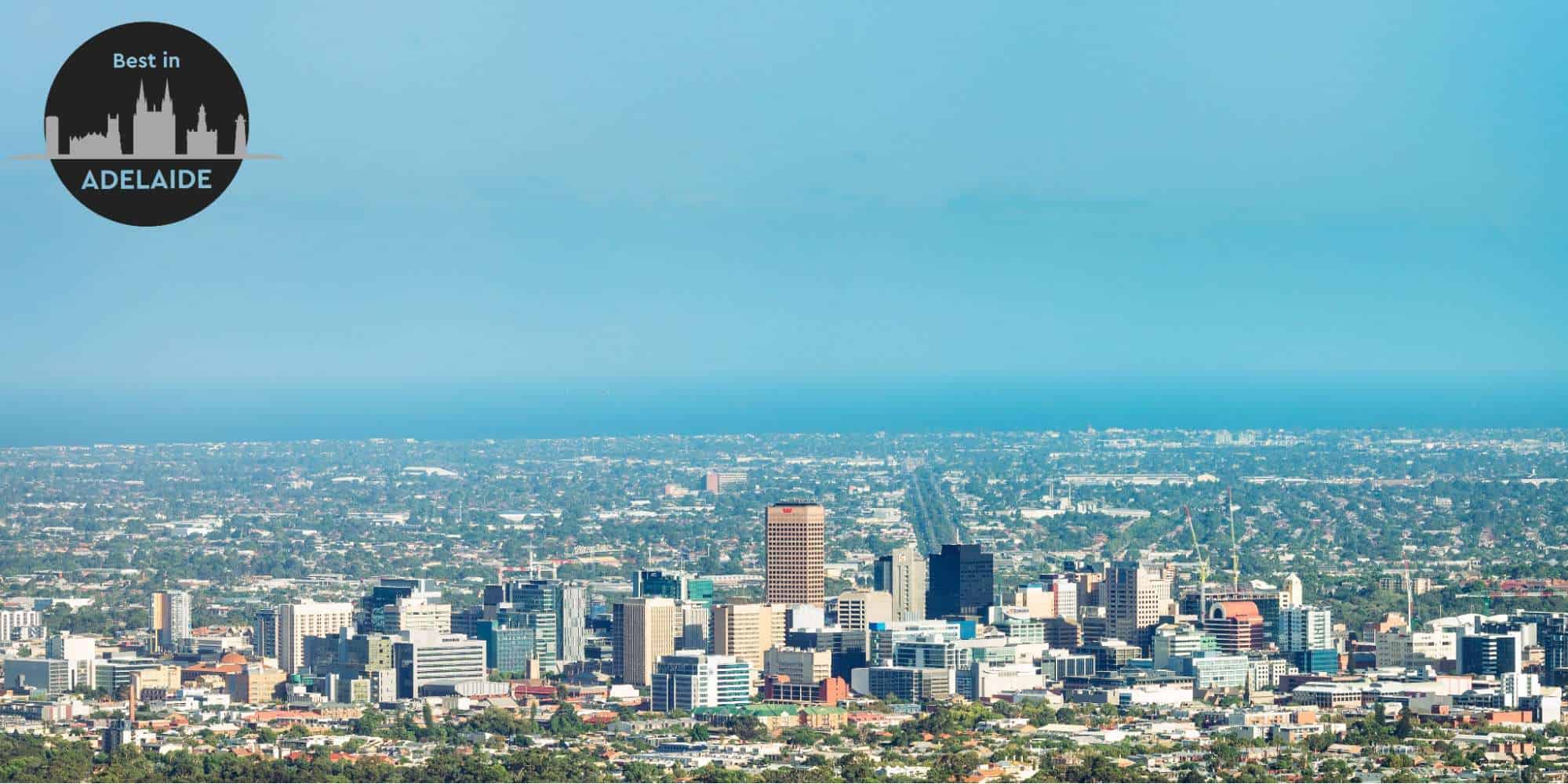 Adelaide Hills Travel Guide
Adelaide Hills is the perfect gateway between the city and rural South Australia. Because of this, it has just the right amount of bustling energy and tranquil scenery.
Since the creation of convenient road access for the area, many tourists and potential home buyers have been eyeing the area. If you want to know more about the area, you've come to the right place.
Adelaide Hills Wineries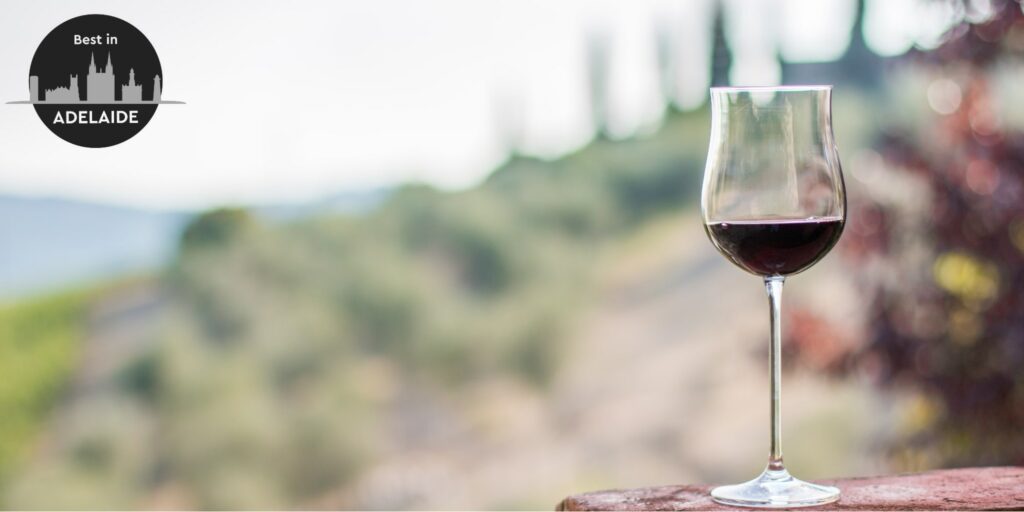 Adelaide Hills is best known for producing some of the best wines in Australia. Specifically, it's home to many acres used for Chardonnay, Pinot Gris, sauvignon blanc, and more.
This region extends from the Mount Lofty Ranges up to Mount Compass. Traveling along these fields is sure to be an excellent idea for any wine enthusiasts, and it can be an excellent inspiration for your garden too. 
What makes their wine different is its use of various fruits and herbs, which makes the drink easier on the palate. For example, their pinot noir is infused with cherry and strawberry to make it sweeter.
Another thing is that they create smoother and lighter blends, which makes these excellent for casual drinking. Crowd favorites include their sparkling wine and Shiraz. 
Adelaide Hills Winery Events
The following are some of the wine-related festivities in Adelaide Hills in case you want to visit them. You can view the ticket reservations and locations through Adelaide Hills' website for wine events.
1. Sparkling Spring
When: Third to fourth week of October
Where: Various spots all over Adelaide Hills
Notable events:
Art painting in Nepenthe's Bubbles and Brushes
Karkoo Nursery rose exhibition
Winemaking masterclass in Tappanappa
Howard Vineyard dance
Brunches in Karrawatta, Artwine, and Nepenthe
Conducted every October, Sparkling Spring features various city events, wine connoisseur classes, and lunches. As expected, each of them features the best sparkling wines offered by local wineries.
Each day is packed with schedules waiting for tourists. Included in the wineries participating here are Hesketh Wines at Grunthal, Nepenthe, and the Lane Vineyard. 
2. Winter Reds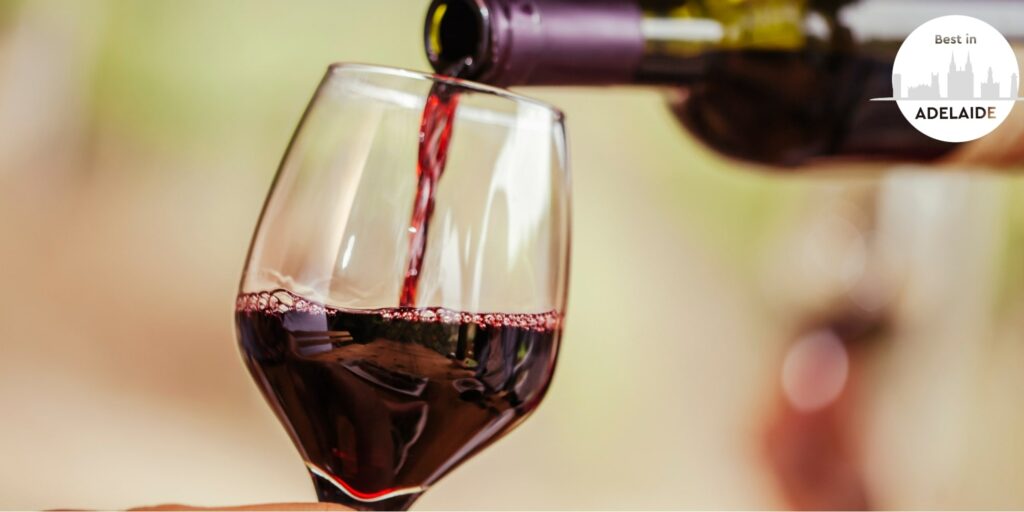 When: Last week of July
Where: Various spots all over Adelaide Hills
Notable events:
Wine tasting in Golding Wines, the Lane Vineyard, Sidewood Estate, and Templewood House
Fire pits and dances in Barrister's Block, Cobbs Hill Estate, and Golding Wines
Ski lodge in Maximilians
Pinot Noir display by Mt. Lofty Ranges Vineyard
How to get there: Bus loops given for general admission groups
To give you an alcohol flush in the coldest season, Adelaide Hills also has many events prepared for the last week of July.
Many shops offer grilled meat along with wine to make the liquor taste even better. These dishes include souvlaki, traditional barbecue, and roasted meats.
In addition, there are many live shows and music to set the mood. This makes the event very popular among couples and groups of friends.
Finally, there are both free and ticketed events for this.
3. Chardonnay May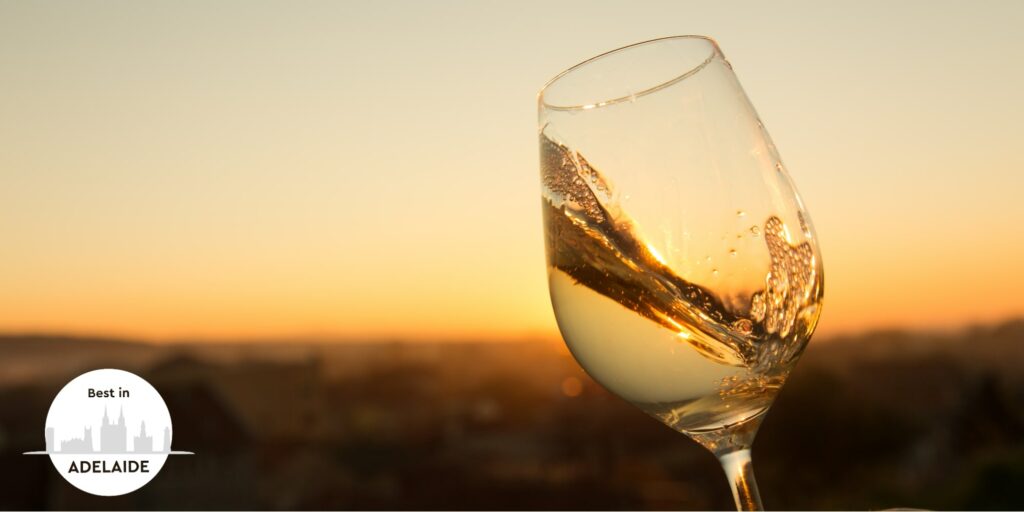 When: First week of May
Where: Various spots all over Adelaide Hills
Notable events:
Lunches in Barristers Block and Pike and Joyce
Sparkling wine display by Lobethal Road
80's Chardy Party in Anderson Hill
Chardonnay display by Mt. Lofty Ranges
How to get there:
Bus transport from Victoria Square
Depart on Stop 25A – Greenhill Rd
May serves as the month for celebrating the famous white wine. It's paired with a wide selection of local cheeses that makes it good for relaxed celebrations.
One of the main attractions is the Adelaide Hills Chardonnay Heroes, which features wine expert Nick Ryan. Here, you will learn more about how Chardonnay is made differently by the locals. 
Adelaide Hills Attractions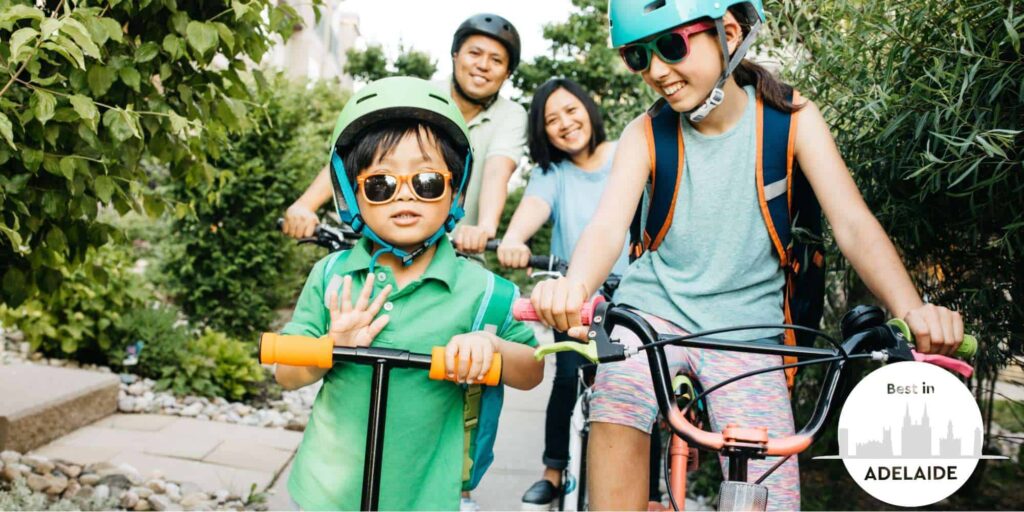 If you're touring the Adelaide Hills with your kids, we've got some family-friendly spots for you too!
4. Camping in Mount Lofty
How to get there: 15km from Adelaide, metro bus or train
Park opening hours: 6 AM-11 PM (October-March), 6 AM-9 PM (April-September)
Mount Lofty Summit is one of the highest places in Australia, which is why it's frequented by hundreds of thousands of tourists yearly. Here, you can see a great panoramic view of the area.
The most popular activity here is following the walking trail that takes you to the mountain's summit. Here, you can use the lookout to take in the majestic view.
The view is a mix of foliage and the transmission towers for Channel ABC.
Along the way, you'll see and hear the rushing waves of Waterfall Gully. Its excellent view and relatively easy accessibility make it a popular spot for photography. 
At 710m above sea level, Mount Lofty is excellent for mountain biking. If you feel tired in the middle, you can also visit the Summit Restaurant and Cafe for a quick bite.
5. Visit their motor-themed museums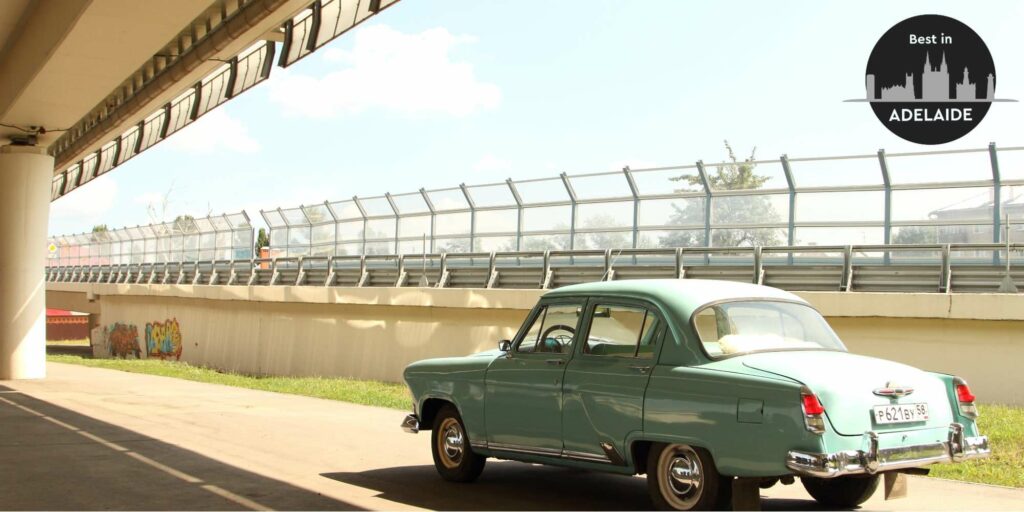 National Motor Museum
Address: Shannon Street, Birdwood, Adelaide Hills, South Australia, 5234
Opening hours: 10 AM-5 PM every day
If you're a vehicle enthusiast, you will have fun visiting two spots in Adelaide Hills. 
First is Alice Anderson's Motor Service, which houses the work of the first-ever female garage proprietor in Australia. She's notable for opening many doors for women to work in the automotive industry.
Here, you can see many of her achievements, inventions, and recreations relevant to her life. It's an excellent spot both for those interested in vehicle history and in trailblazers of feminism.
It's part of the National Motor Museum, which was established in 1965. Here, many iconic vehicles and motors are displayed.
Interestingly, you can also conduct picnics and barbecues in the area. After visiting the exhibits, you can have more fun with your friends and family.
6. Be in touch with the wildlife
Cleland Wildlife Park
Address: 365 Mount Lofty Summit Rd, Crafers SA 5152, Australia
How to get there: From Adelaide CBD, take a bus from the stop by Pulteney St and then exit at Stop 27
Opening hours: 9:30 AM-5 PM every day
Cleland Wildlife Park is home to many marsupials, dingoes, birds, and reptiles. Here, they live in their natural habitat, which is why they are comfortable with visitors.
If they're nocturnal or are resting when you visit, the park's vibrant foliage still makes your time visiting worthwhile. It's easy to feel at ease and in touch with nature here.
The best part is that a lot of the animals are willing to interact with people and be fed. Because of this, children will have more fun.
A favorite spot among many visitors is the wetlands, as this is where the emus and pelicans frequently visit. Seeing them eating and resting in their habitat has a certain charm that makes you feel one with nature. 
7. Have a farm or garden tour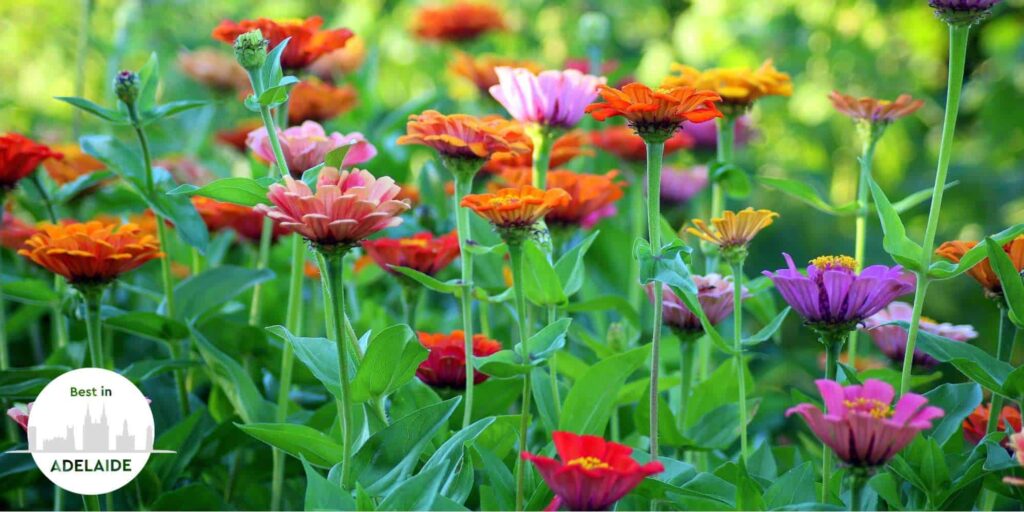 Beerenberg Family Farm
Address: 2106 Mount Barker Rd, Hahndorf SA 5245, Australia
How to get there: From Adelaide CBD, take a bus ride from the stop by Pulteney St and then exit at Stop 57
Opening hours: 9 AM-5 PM every day
Piccadilly Valley
How to get there: From Adelaide CBD, take a bus ride from the stop by Pulteney St and then exit at Stop 32
Aside from wine, Adelaide Hills is also home to many fruit-bearing farms. One such place is the Beerenberg Family Farm, which produces sauces, jams, and condiments.
Here, the primary activity is strawberry picking during harvest season. It can be especially good for those undergoing a healthy diet and who want to be inspired by the all-natural way of cultivating fruit. 
After picking strawberries, we suggest trying their Farm Cafe, whose interior design is sure to inspire many. The mood is completed by their aesthetically pleasing plates and utensils. 
Here, you can also try their ice cream, waffles, and shakes. These use different fruits and flavors to match your sweet tooth.
Another great place to visit is Piccadilly Valley, which displays many flowers and plants acclimated to cool temperatures.
It has many gullies which feature plants from South America and South East Asia. Through these, you can get a feel of traveling abroad without having to.
Walking by the trails can make you feel tranquil and calm because of the moderate climate. Because of this, you are sure to be invigorated and relaxed while traveling here. 
Free Things to Do in Adelaide Hills
Not everything has to be paid for you to enjoy it. Adelaide Hills is a testament to this, as simply visiting and having a picnic in some of its spaces can make your trip complete. 
8. Visit Hahndorf Main Street
Hahndorf Main Street
How to get there: From Adelaide CBD, take a bus from the stop by Pulteney St and then exit at Stop 55
An interesting fact about Adelaide Hills is that it has a strong German cultural heritage. In fact, the influence of German culture can still be seen in their churches and education.
One of the best displays of this is Hahndorf Main Street, which houses many buildings inspired by German architecture. These include cafes, pubs, and wineries.
A walk down the street is sure to be an Instagrammable moment, especially in the autumn. Included in the famous spots here are
Hahndorf Academy
The Cedars
The Lane Vineyard
Fairy Garden
9. Amy Gillett Pathway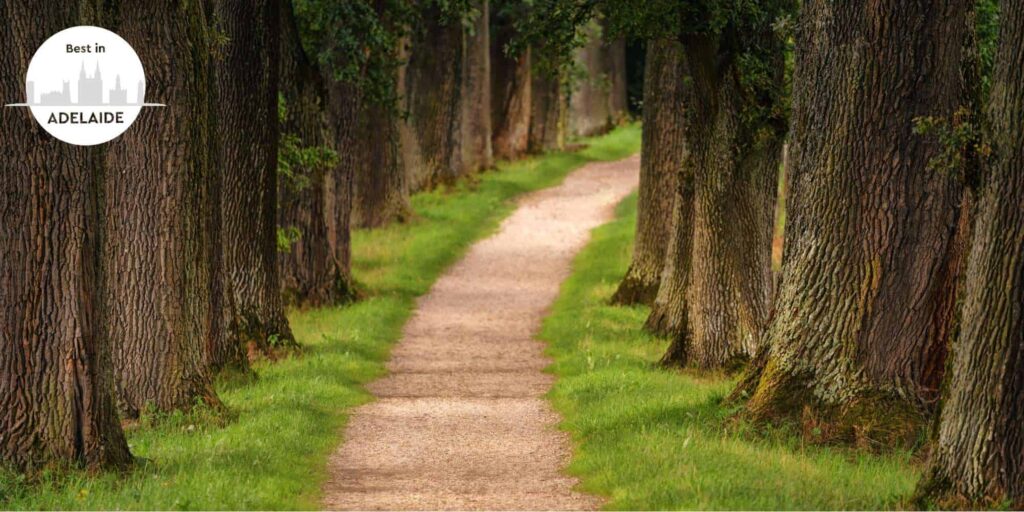 Length: 15km, travels through Oakbank, Charleston, and Mt Torrens
How to get there: From Adelaide CBD, take a bus from the stop by Pulteney St.and then exit at Stop 72. If driving, it takes approximately 40 minutes to reach the pathway.
If you're fond of cycling, leisure walking, and horse riding, this spot is for you. It directly follows a train line, and you'll pass by notable spots such as Oakbank and Mount Torrens.
It's family-friendly because it's mostly flat. This can make it a great spot for those who are only learning how to use a bike.
Traveling down the path is a pleasant experience, as you'll get a great view of many wineries and trees.
Amy Gillett, after whom the path was named, was a known female cyclist who died tragically in 2005. Ever since then, it has become a reminder of the importance of a safe path for cycling.
The path is used both by visitors and locals. Because of this, many groups of both cyclists and families use the path side by side.
Finally, the path gives you access to many coffee shops and beer gardens in case you want to rest in-between. 
10. Laratinga Wetlands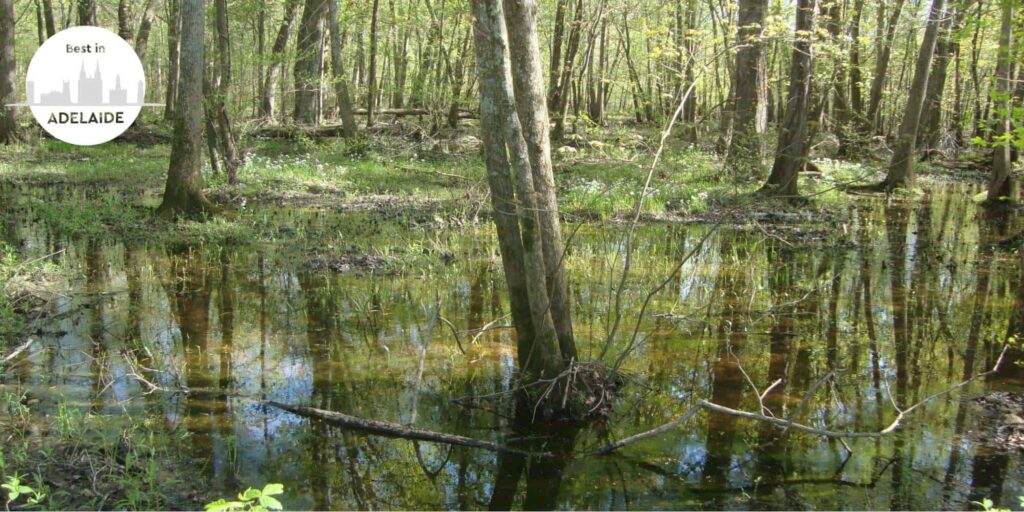 Address: Bald Hills Rd, Mount Barker SA 5251, Australia
How to get there: From Adelaide CBD, take a bus from the stop by Pulteney St and then exit at Stop 78. If driving, it takes approximately 30 minutes to reach the park.
Opening hours: Open 24 hours
Laratinga Wetlands is a great place for cycling, having picnics, and resting in nature. It is a favorite spot for birdwatchers, as it houses both local and migratory birds.
Some of the notable ones that have been recorded visiting the area are the blue-billed duck and the Latham's snipe.
Aside from these, you can also see possums and tortoises in the area. Because of this, the place can be a great place for introducing various wildlife to children.
It's family-friendly because it has facilities for barbecues, picnics, and resting. Most importantly, it has a well-maintained toilet.
You will also be glad to hear that they've successfully maintained the Aboriginal heritage of the area. They provide tours for those interested in knowing more about the biodiversity of the area.
The walking trail has accommodations for the disabled through its compacted dolomite surface. In addition, it has many seats for the elderly. 
11. UKARIA Cultural Centre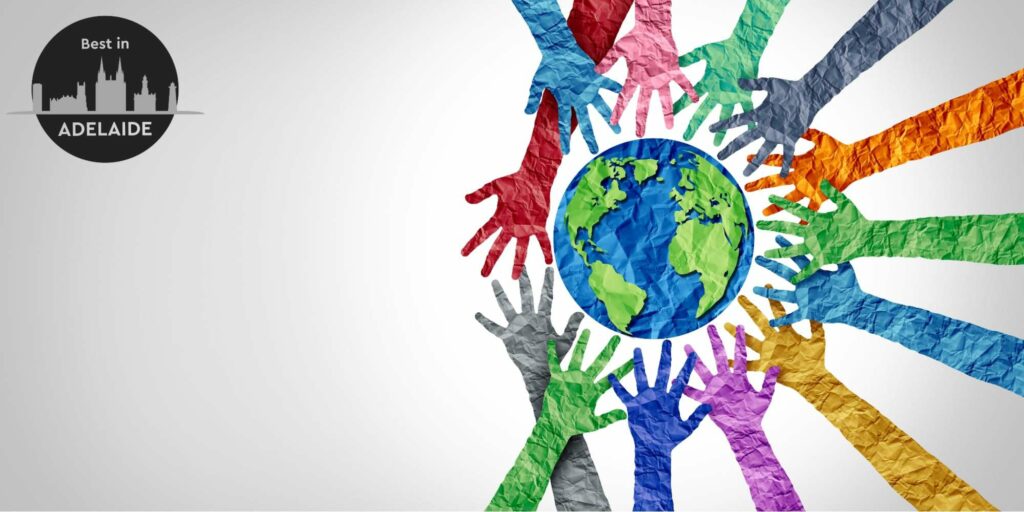 Address: 119 Williams Rd, Mount Barker Summit SA 5251, Australia
How to get there: From Adelaide CBD, take a bus from the stop by Pulteney St and then exit at Stop 71. If driving, it takes approximately 35 minutes to reach.
The UKARIA Cultural Centre houses many chamber music events. The musicians who play here include local and international ones.
Even if there isn't an event, you can always visit the Garden Terrace. Designed by known architect Anton Johnson, it features roses, lavenders, and herbs.
It's a great inspiration for landscaping because of the different sculptures, the labyrinth, and other topiary features it has.
Through all of this, your creative juices will be activated in no time. Because of this, it's a popular place for many artists who want inspiration.