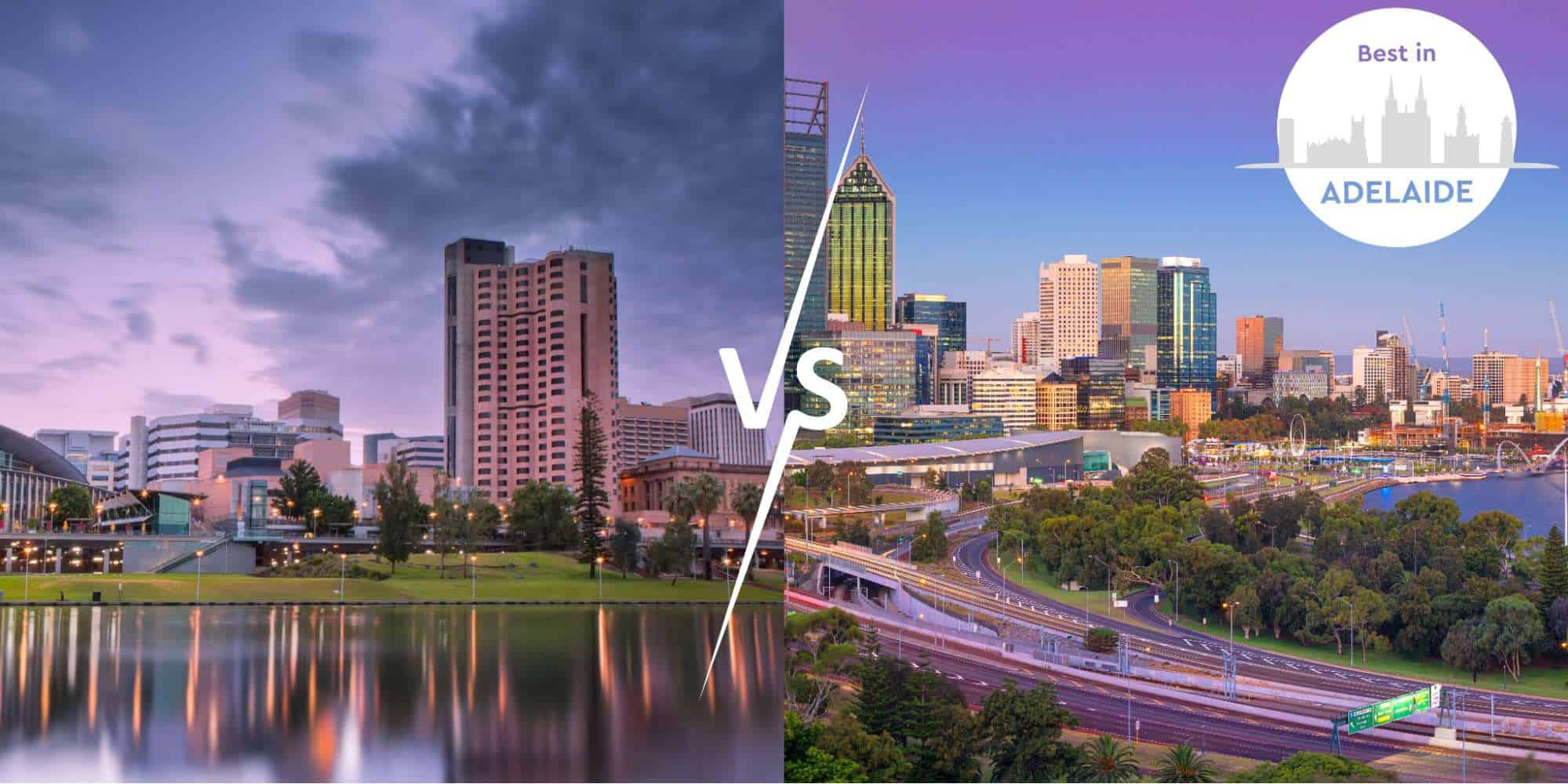 Adelaide vs Perth: The Pros and Cons of Both Cities
Adelaide and Perth are both capital cities and are eyed by many people worldwide because of their diverse cultures, peaceful environments, and sunny weather. If you're deciding whether to live in one or the other, we've created a quick guide for you.
Choosing between the two cities is difficult, as we all have different priorities and preferences. To make the choice easier to make, we've compiled the pros and cons of each city in terms of their culture, climate, costs, safety, and more. 
Which is better: Adelaide or Perth?
Adelaide is better than Perth when it comes to transportation, proximity to other cities in Australia, culture, and safety. Perth is better than Adelaide in terms of cost of living, job opportunities, and real estate properties.
The climates between the two cities are pretty similar, but Perth is notable for being the sunniest capital city in Australia. 
Adelaide vs Perth: Culture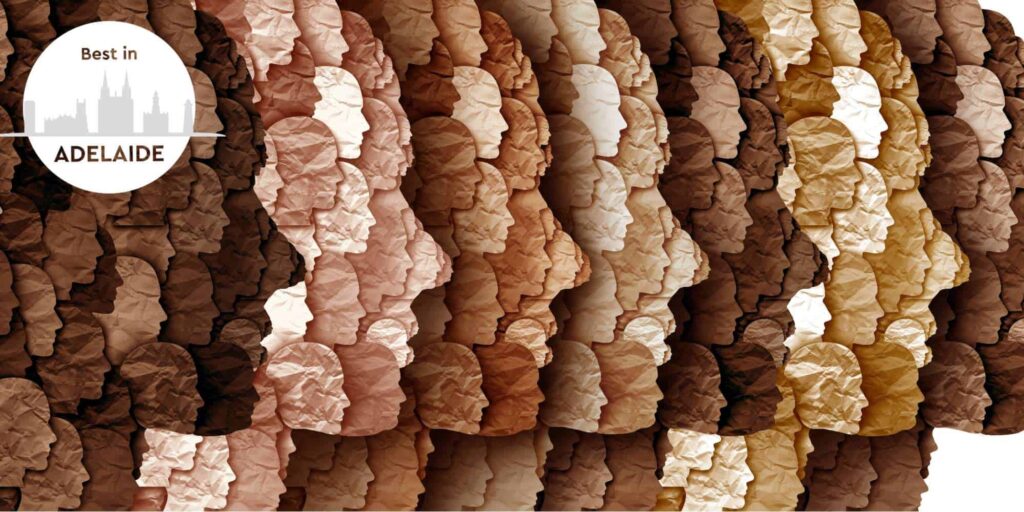 When it comes to culture, Adelaide and Perth are great representations of their region. Both are well-rounded in terms of recreation, heritage spots, education, and more. 
What is Adelaide known for?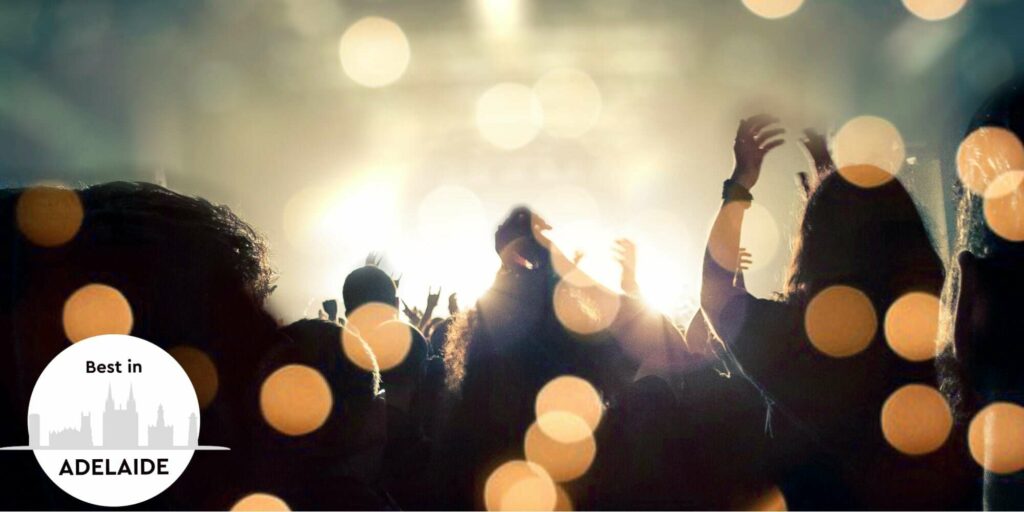 Adelaide has many memorable titles that truly represent the culture of the city. These titles include "the City of Churches" and "UNESCO City of Music."
(To see more of Adelaide's music culture, check out their best spots for live music here.)
Adelaide is also known for its wine region.
Furthermore, historically, the city is notable for being founded by free settlers rather than convicts. This gives it a more prestigious background. 
Why is Adelaide called the City of Churches?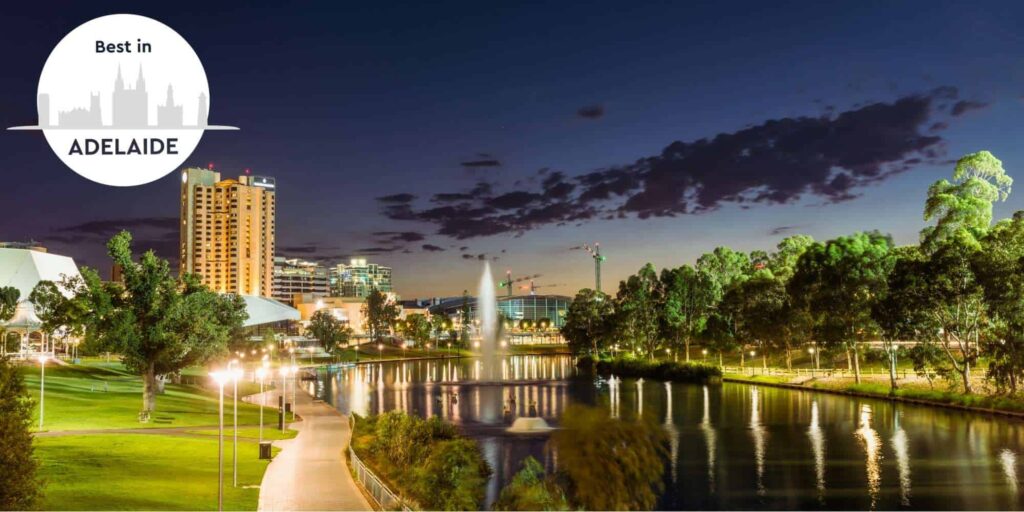 Adelaide's title "City of Churches" comes from the fact that it is a place of great religious tolerance. Many religions are represented in the city, including Christianity, Islam, and Hinduism. 
What is Perth known for?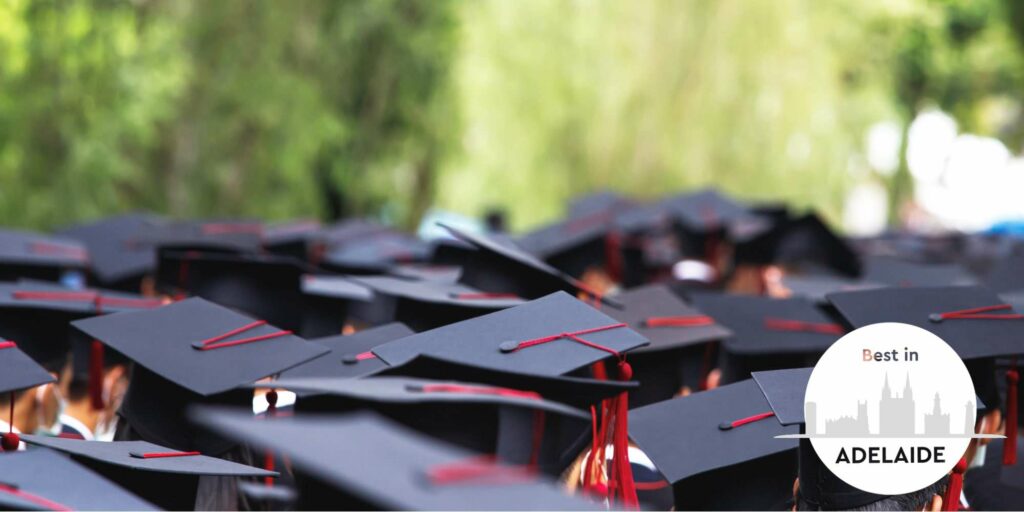 Perth is known as Australia's Education City.
18% of its population are students, and they study in its prestigious universities, which include
Edith Cowan University
Curtin University of Technology
University of Notre Dame
University of Western Australia
Adelaide vs Perth: Climate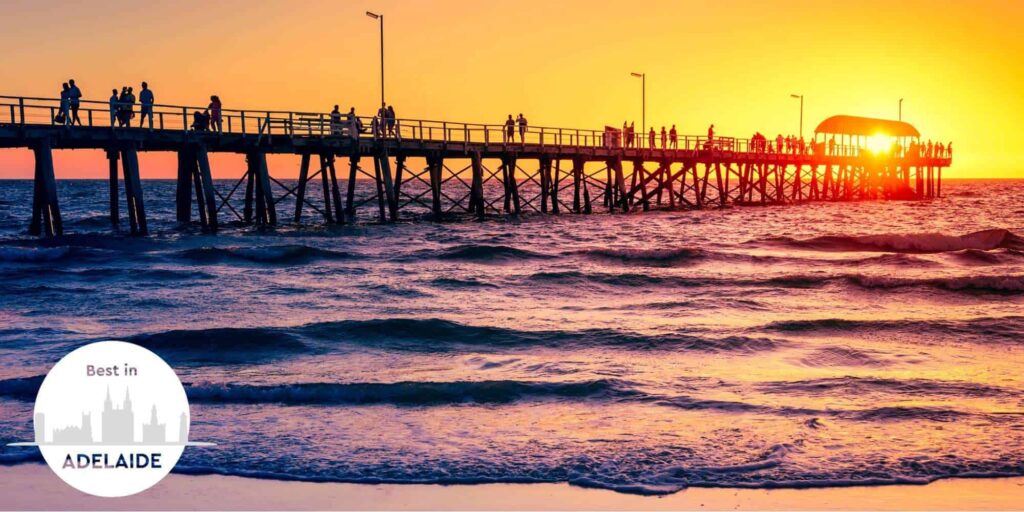 Adelaide and Perth have Mediterranean climates. Their summers are dry, while their winters are rainy and wet.
Both also experience their hottest days during the Christmas season up to April. Within these months, the temperature can reach up to 30 degrees °C. 
How's the climate in Adelaide?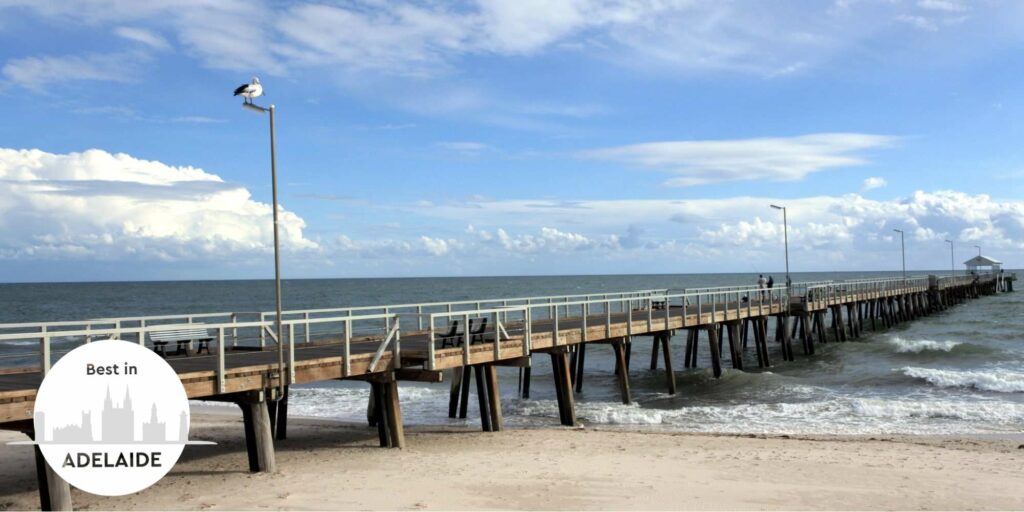 Adelaide has a mild climate that ranges from the lowest point of 7°C during its rainy winters to the highest point of 29°C during its dry summers.
During autumn and winter, which is from March to August, you'll feel chilly winds here. Most of the rain happens during June, with water levels reaching 80 mm.
In the summer, the city sometimes experiences rainless months. During these days, Henley Beach, in particular, attracts many people because of its wide space, well-maintained facilities, and plentiful restaurants. 
Does it snow in Adelaide?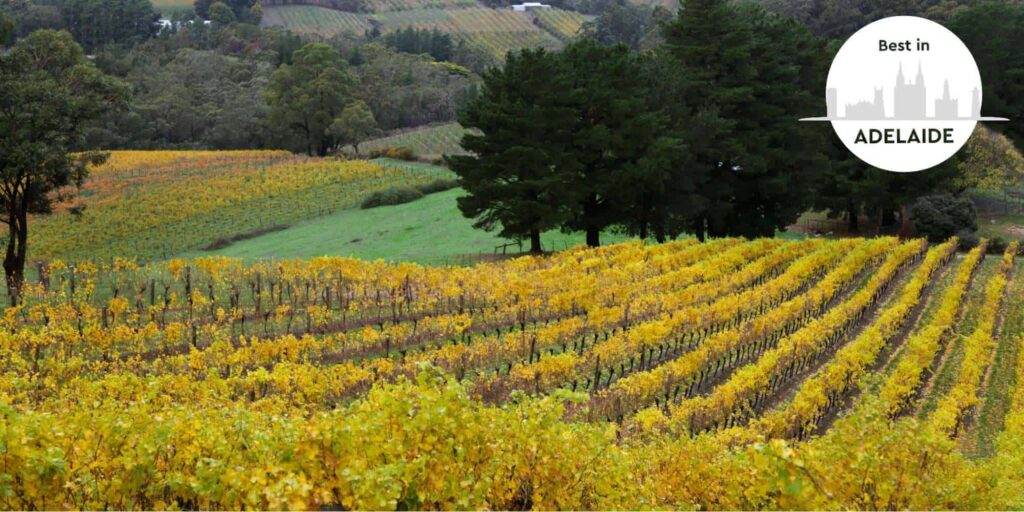 There is usually no snow in Adelaide because of its Mediterranean climate. However, frosts come annually in the Adelaide Hills.
The best place to experience this is in the Mount Lofty area.
How's the climate in Perth?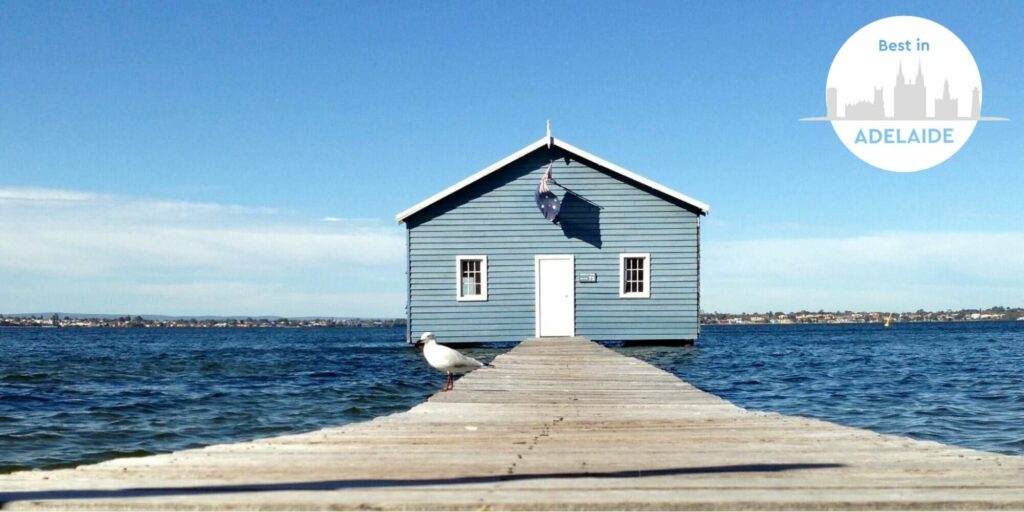 Perth has a mild climate similar to Adelaide. The temperature here ranges from 31°C during the peak of summer to as low as 8°C during winter.
An interesting thing about Perth's climate is its great fluctuations, especially during summer. It ranges from 25°C to 38°C, the latter happening during heatwaves.
To combat the scorching heat, locals wait for the so-called "Fremantle Doctor." According to Fremantle Western Australia, it is a wind that comes during the summer noon that is soothing and cool. 
It was even used historically for ships to carry them into the docks in the area. Beachgoers in Fremantle welcome the revitalizing respite to cool their afternoons.
Rain falls heavily in Perth during winters, and the skies are gloomy on days when it doesn't. Thunderstorms are also to be expected from June to August. 
Is Perth the sunniest capital city in Australia?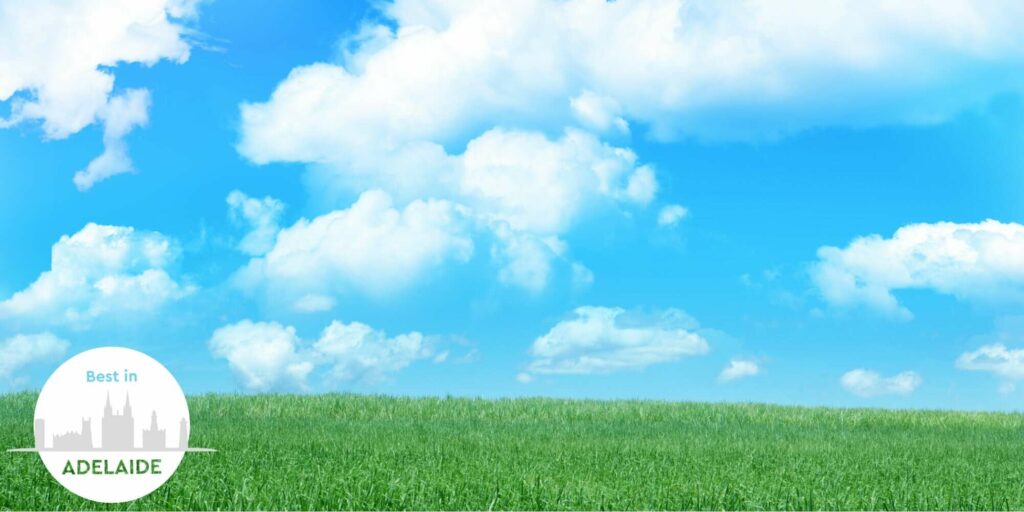 Perth is known as the sunniest capital city of Australia according to the Australian Government. Here, you can experience up to 8.8 hours of sunshine, which is why its summer days are long and bright. 
Which is hotter: Adelaide or Perth?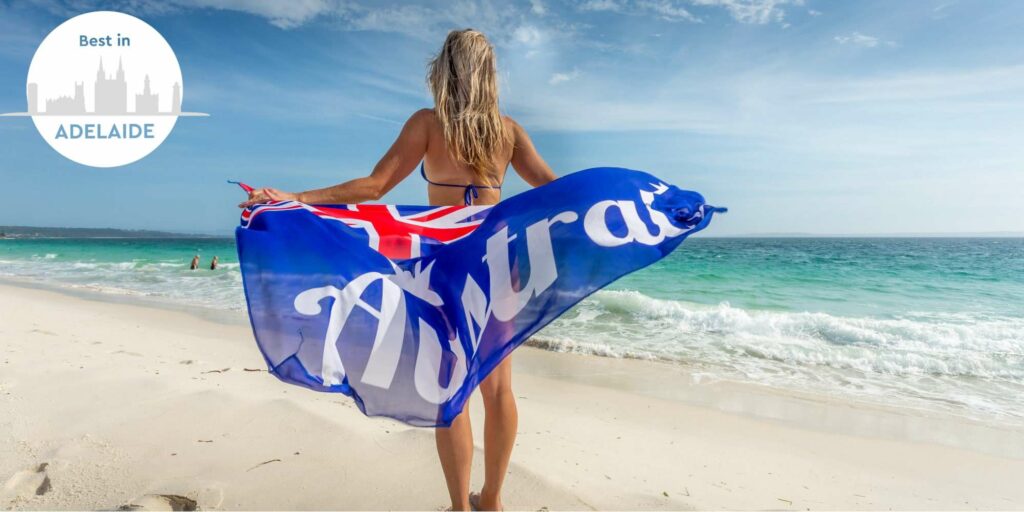 Perth is hotter than Adelaide, especially during the summer. Adelaide is also cooler during its winters compared to Perth. 
Which has a better climate: Adelaide or Perth?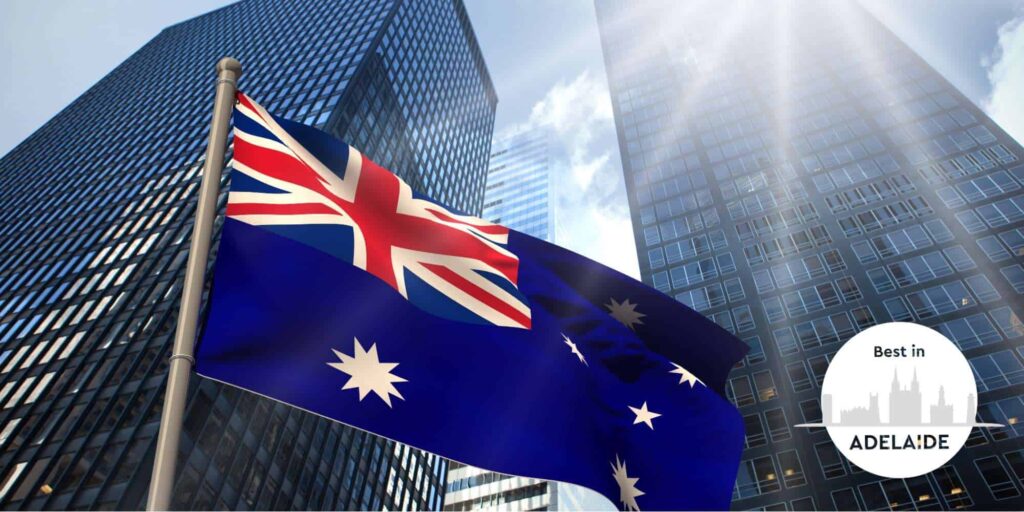 For sunseekers, Perth is the better option, as it rarely rains during its summers and its sunlight hours are longer. For those who love a milder climate, Adelaide is the better option, as its temperature doesn't fluctuate as much as Perth's. 
Adelaide vs Perth: Cost of Living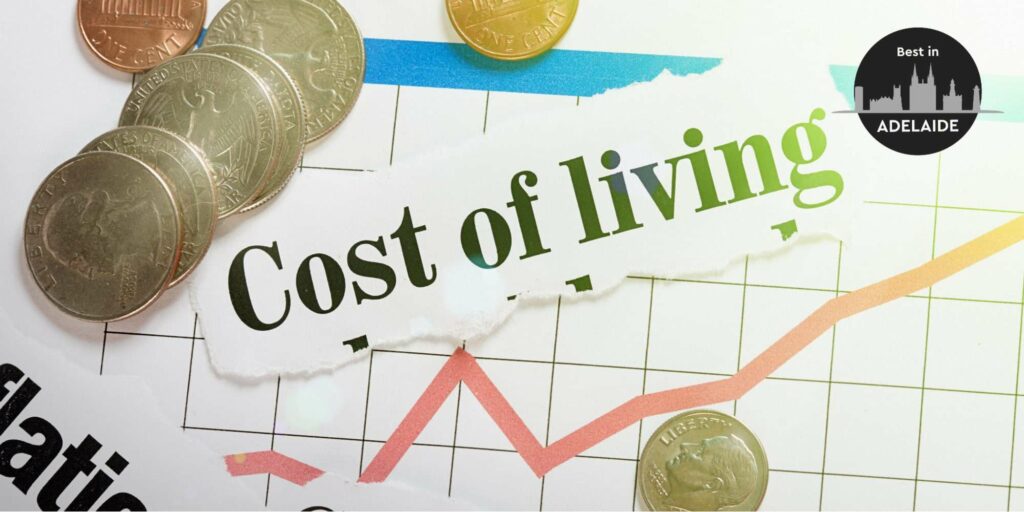 Adelaide and Perth are on the average side when it comes to cost of living.
Both cities are similar when it comes to food, transportation, and entertainment expenses, but the main difference lies in their utilities and rental fees.
Where is it more expensive: Adelaide or Perth?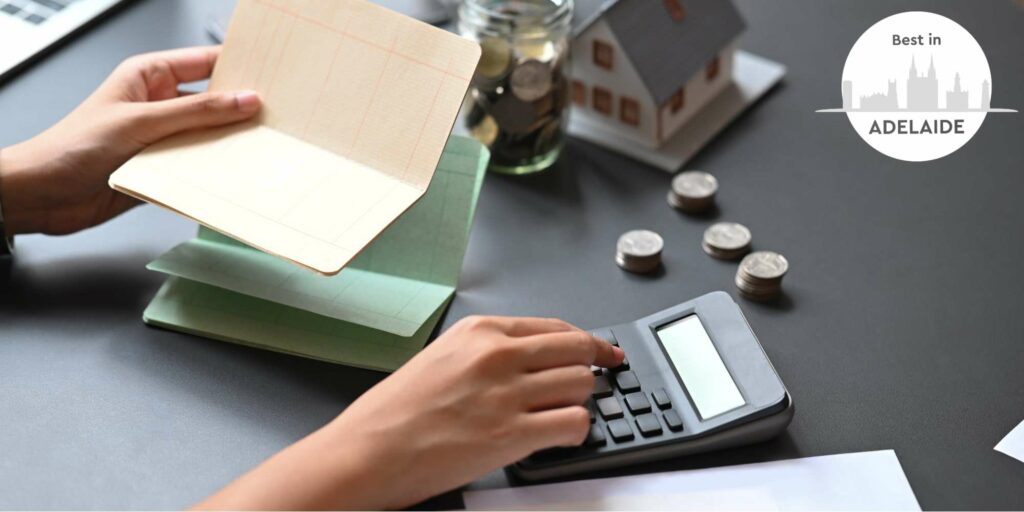 On average, Adelaide is more expensive to live in compared to Perth.
According to statistics from Numbeo, the cost of living for a family of four in Adelaide is 6,252.4 A$ without rent. For Perth, it is at 5,402.5 A$. 
| | | |
| --- | --- | --- |
| Expenses | Adelaide | Perth |
| Meal from inexpensive restaurant | 25.00 A$ | 25 A$ |
| Milk (one liter) | 1.94 A$ | 2.54 A$ |
| Loaf of white bread | 3.43 A$ | 3.05 A$ |
| Bottle of wine | 20 A$ | 20 A$ |
| Pack of 20 cigarettes | 40 A$ | 40 A$ |
| One-way ticket | 4.50 A$ | 4 A$ |
| Basic utilities for an apartment (electricity, water, garbage, etc.) | 433.70 A$ | 288.59 A$ |
| One-bedroom apartment within city center | 2,047.43 A$ | 2,274.70 A$ |
| One-bedroom apartment outside city center | 1,471.21 A$ | 1,698.75 A$ |
| Three-bedroom apartment within city center | 3,889.18 A$ | 3,600.60 A$ |
| Three-bedroom apartment outside city center | 2,479.65 A$ | 2,503.27 A$ |
Where are real estate prices higher: Adelaide or Perth?
According to Property Update, Adelaide's properties are more expensive than Perth. Its median value is at $649,041, while Perth is at $560,902. 
If you're looking for competitive prices in Adelaide, check out our list of the best real estate agents here.
Adelaide vs Perth: Safety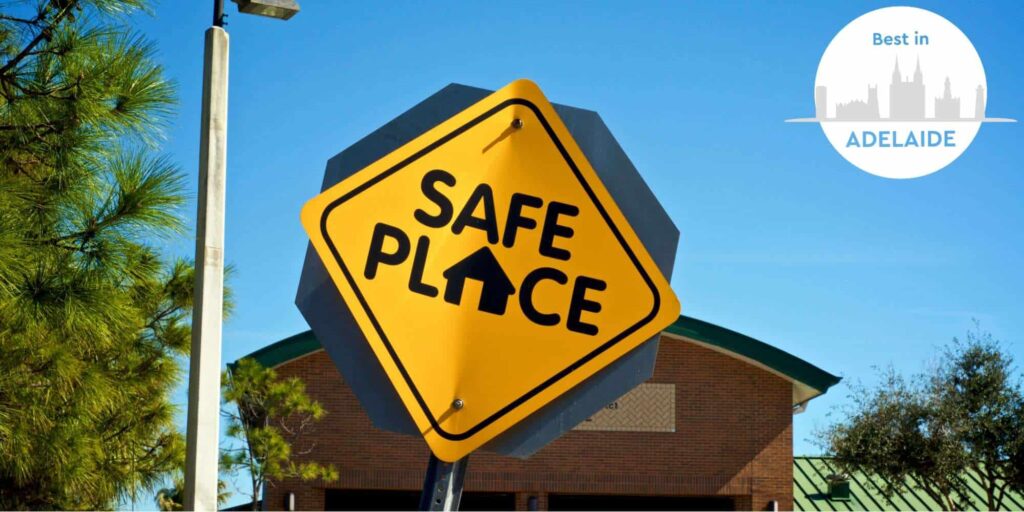 Which is safer, Adelaide or Perth?
According to crime statistics from Numbeo, Adelaide has a much lower crime index of 31.32 compared to Perth's, which is 41.71. 
Adelaide also has a higher safety score of 68.68 compared to Perth's, which is 58.27.
A higher crime index indicates that a city has worse crimes, such as assault, murder, and rape.
| | | |
| --- | --- | --- |
| Index | Adelaide | Perth |
| Crime Index | 31.32 | 41.71 |
| Safety Scale | 68.68 | 58.27 |
Between the two cities, Adelaide residents generally experience a lower level of crime, worry less about criminal activity, and feel much safer walking alone day and night.
| | | |
| --- | --- | --- |
| | Adelaide | Perth |
| Level of crime | 28.47 | 44.19 |
| Worries about being mugged | 68.68 | 58.27 |
| Worries about having their car stolen | 30.51 | 42.58 |
| Worries about being attacked | 27.47 | 39.34 |
| Number of people with drug problems | 44.64 | 55.73 |
| Feeling safer walking alone during daytime | 79.89 | 75.13 |
| Feeling safer walking alone during nighttime | 53.59 | 42.18 |
Even with Adelaide's low crime rates, it's still best to invest in your security. We especially recommend getting a secure front door for your home.
Adelaide vs Perth: Transportation and Location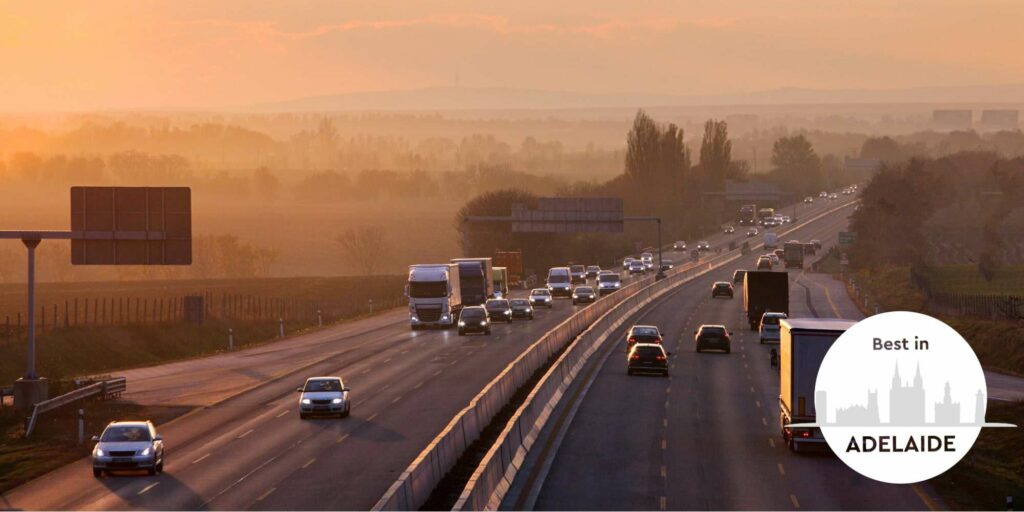 When it comes to transportation, the two capital cities Adelaide and Perth have modernized and reliable transportation systems. Still, there are a few differences when it comes to the distance between major areas in the cities. 
Is Adelaide's public transportation good?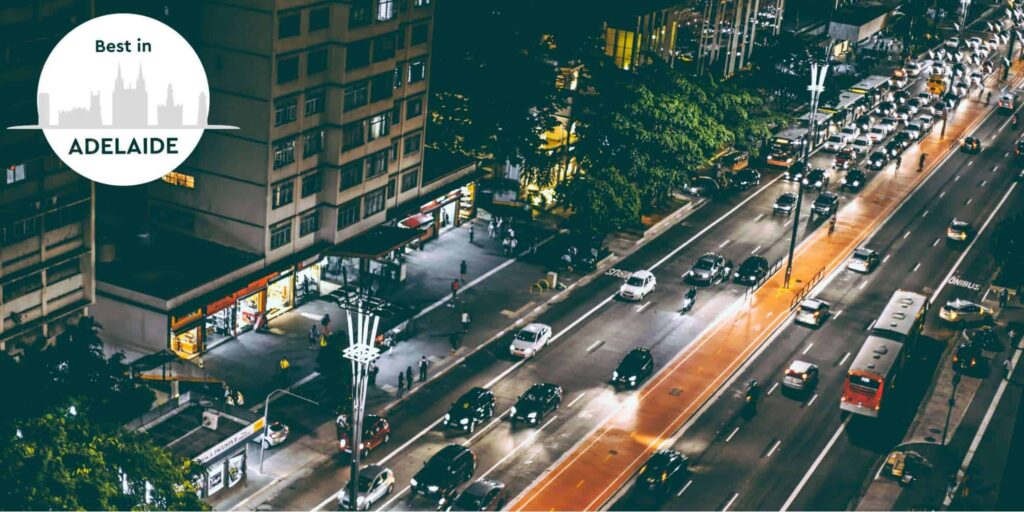 Adelaide has well-maintained public transportation managed by the Adelaide Metro. It gives access to both its central business district and its rural tourist spots.
Aside from this, road transport is convenient here, and Adelaide has been dubbed the "20-minute City." While traffic continues to increase due to higher numbers of private car owners, they still have fast traveling times.
Looking for a fast and affordable way of traveling in Adelaide? Check out our list of the best used car shops in the city.
Is it easy to visit Adelaide's wine country?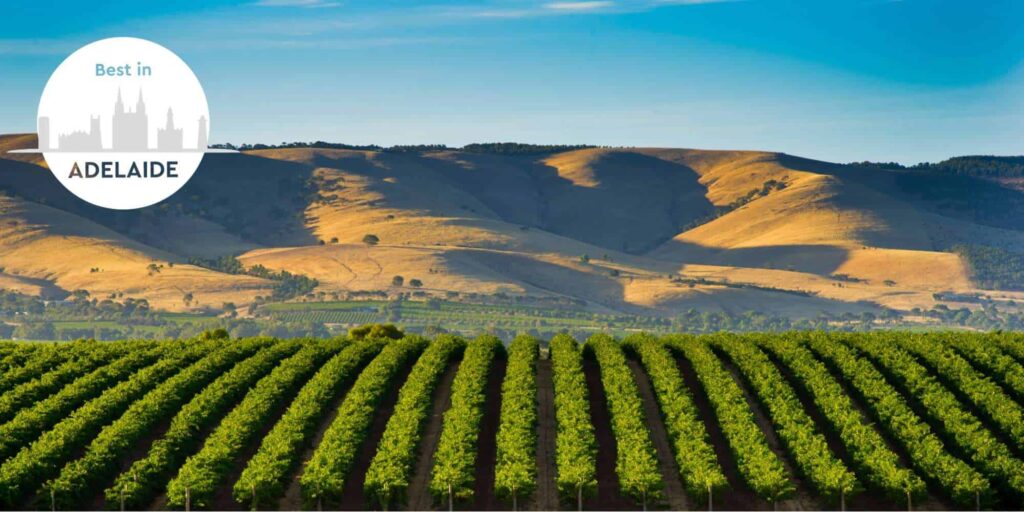 Adelaide's wine country, which houses over 50 cellars and over 90 labels, can be reached within 2 hours via bus and under an hour via car from Adelaide's central district. This makes it very accessible for one-day visits.
Included in Adelaide's wine country are Barossa, McLaren Vale, Eden Valley, and Adelaide Hills. These charming rustic places are spots of many award-winning restaurants too. 
How is Perth's transportation system?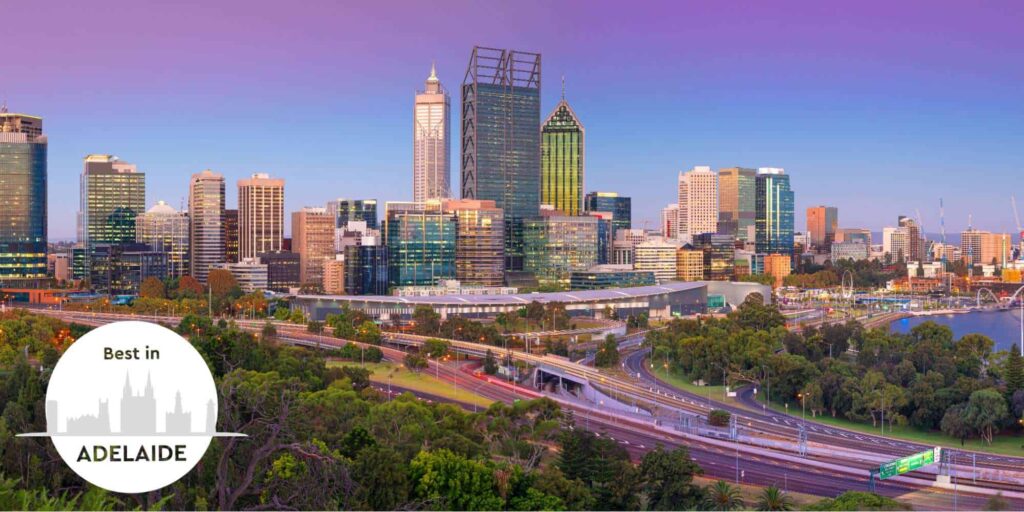 Perth has a free bus service that runs in its central districts. This makes visiting its shopping areas and best attractions easier.
Included in their free transport areas are Claisebrook, Elizabeth Quay, and City West. Here, you can find many attractions like the Art Gallery of Western Australia and Claisebrook Cove.
Most of its public transportation, including trains and ferries, is operated under Transperth. By buying one of their SmartRider cards, you can go to many locations in Perth easily. 
Is Perth an isolated city?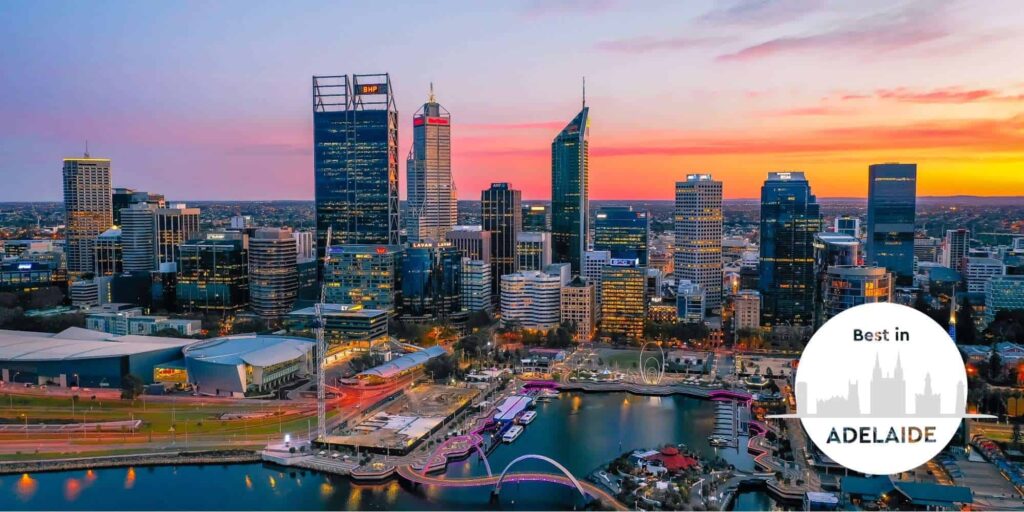 Perth is isolated because it is in the far southwestern part of Australia. It's about 42 hours away from Sydney and up to 30 hours away from Adelaide.
Still, the city has a lot to offer, from its sunny beaches to its well-maintained heritage spots. The city's culture is sure to make the long travel to it worthwhile
Which has better transportation between Adelaide and Perth?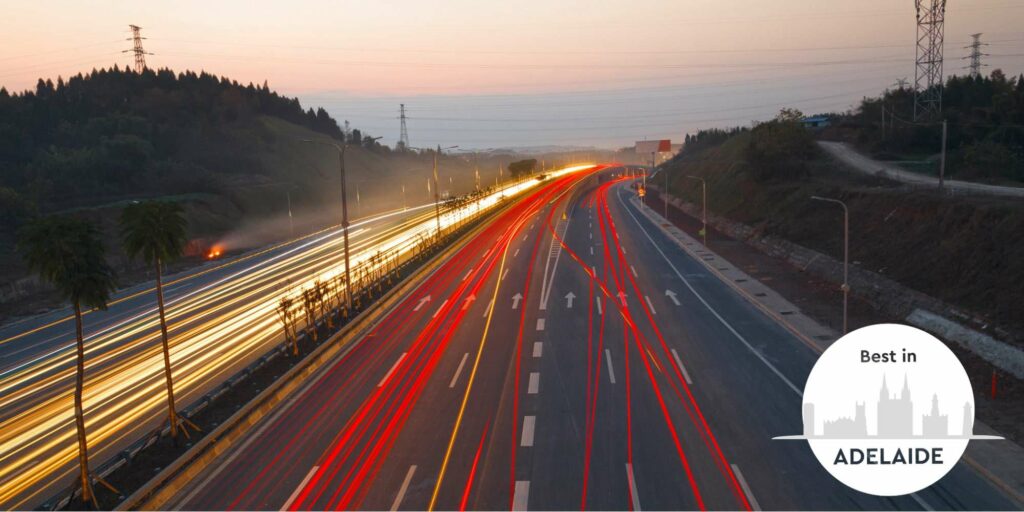 Considering both traveling to the city and traveling within the city, Adelaide is a better choice than Perth. It's dubbed the "20-minute City," and it's accessible to tourists from Sydney, Melbourne, and Victoria.
Perth is more isolated from the rest of Australia, and travel to it from other major Australian cities takes a day or two. Also, Perth's major spots are more spread out from each other compared to Adelaide. 
Adelaide vs Perth: Job Market and Opportunities
Adelaide and Perth are both great choices for those looking for a good work-life balance. Both cities have relatively stable job markets and many opportunities for family recreation.
Where can you earn more: Adelaide or Perth?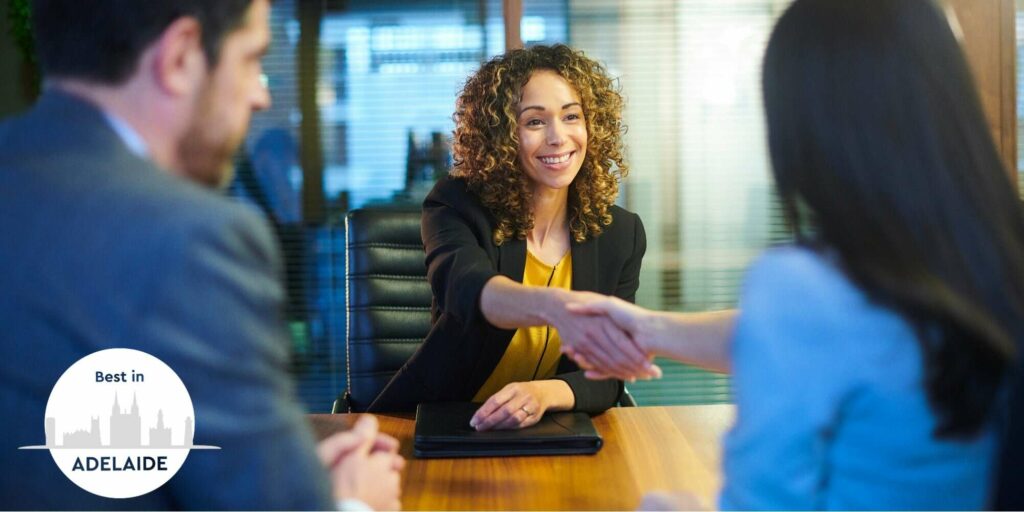 According to Numbeo, residents of Perth have a higher average monthly salary of 5,277.63 A$ compared to Adelaideans who earn 4,560.11 A$ monthly. This is a difference of more than 15%. 
According to Informed Decisions, the industries with the most employees in Adelaide, minus the oft-populated ones, are education and training, retail trade, and public administration. 
The same source states that for Perth, the most populated jobs are those in mining, education and training, and retail trade.
Why is Adelaide's unemployment rate high?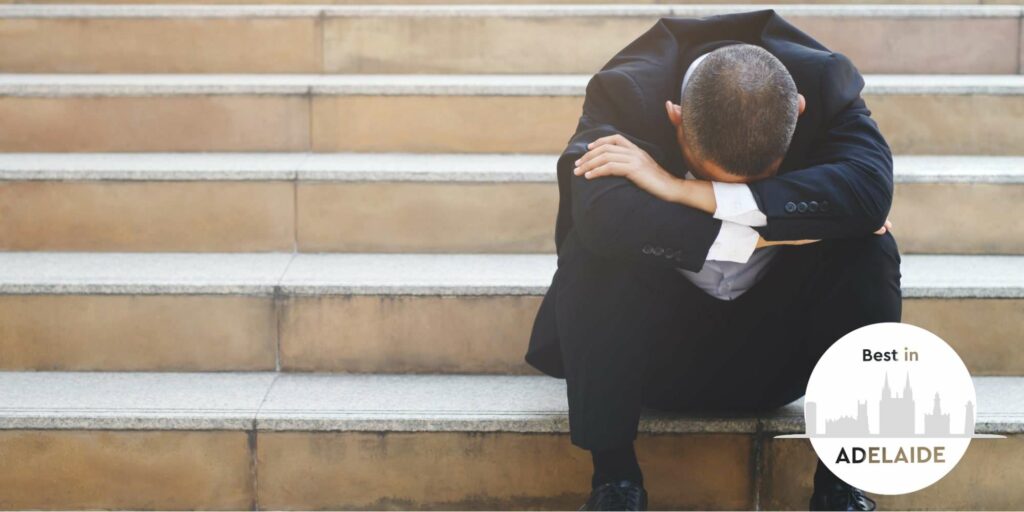 One of the downsides of Adelaide is it has one of the highest unemployment rates in the country at 9.3%, according to Informed Decisions. It's credited to South Australia's generally higher unemployment rates in general.
Still, there has been an increase in the workforce for the industries of professional and scientific services, health care, public administration, and education. The city can be a great choice for scientists, accountants, teachers, and doctors.
How is Perth's job market?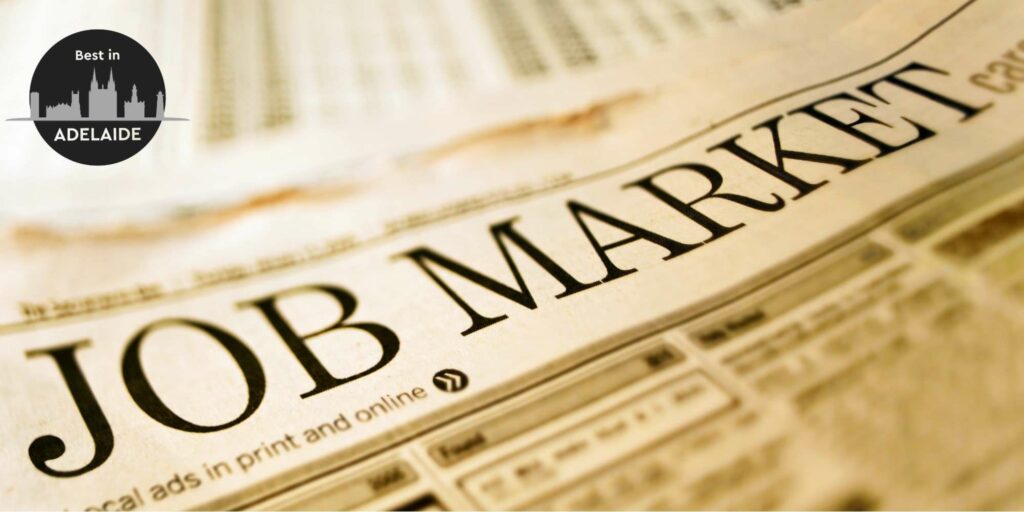 On the other hand, Perth has a lower unemployment rate than Adelaide at 6.1%. In addition, between 2016 and 2021, the city had 25.9% more people joining its workforce.
Taking its top industries into account, the city can be a great choice for miners, lawyers, managers, and consultants. 
Which has more job opportunities: Adelaide or Perth?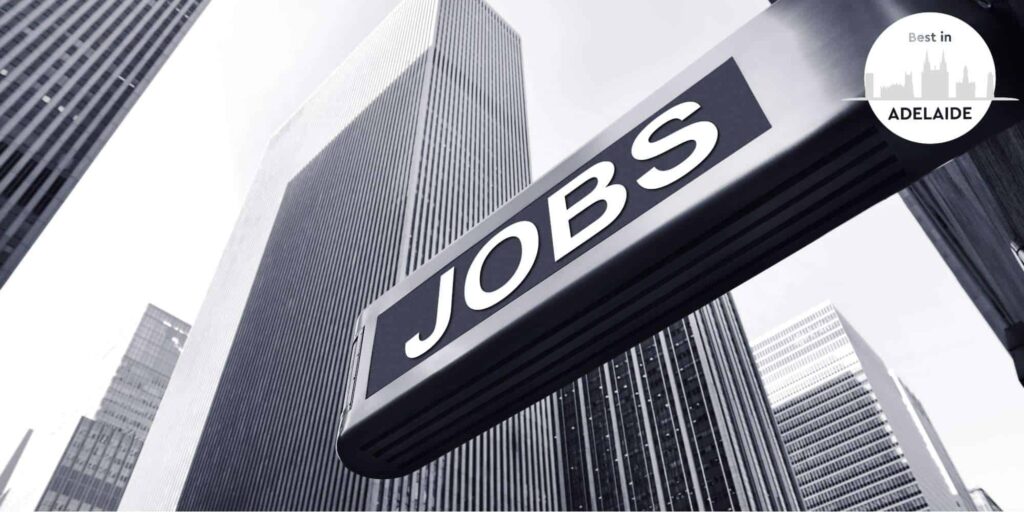 Between the two, Adelaide has a higher unemployment rate and a lower rate of full-time employed residents than Perth. Because of this, Perth may be a better choice when it comes to job opportunities.
However, Adelaide is the better choice if you work in the defense industry, while Perth is better for those who work in the mining industry.
Final Verdict: Which city is better: Adelaide or Perth?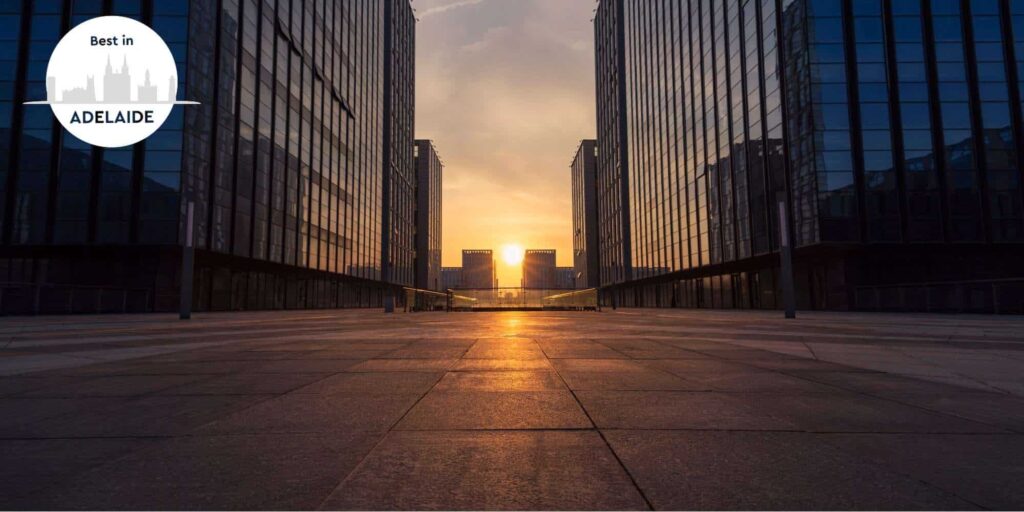 The answer boils down to your preferences, as both Adelaide and Perth are solid options.
In terms of lifestyle, we have to give it to Adelaide, as its major locations are easier to visit, it has a solid transportation system, and its culture is one of its tourist offerings. Not to mention, it is safer too.
On the other hand, Perth is a great choice for fresh graduates and those who want a more affordable lifestyle. It has better job opportunities and a lower cost of living.
If you've chosen a city to stay in, we recommend hiring a removalist to make the process more convenient for you.