The 23 Best Photographers in Adelaide
How We Picked the Top Photographers in Adelaide
1. Luke Simon Adelaide Wedding Photography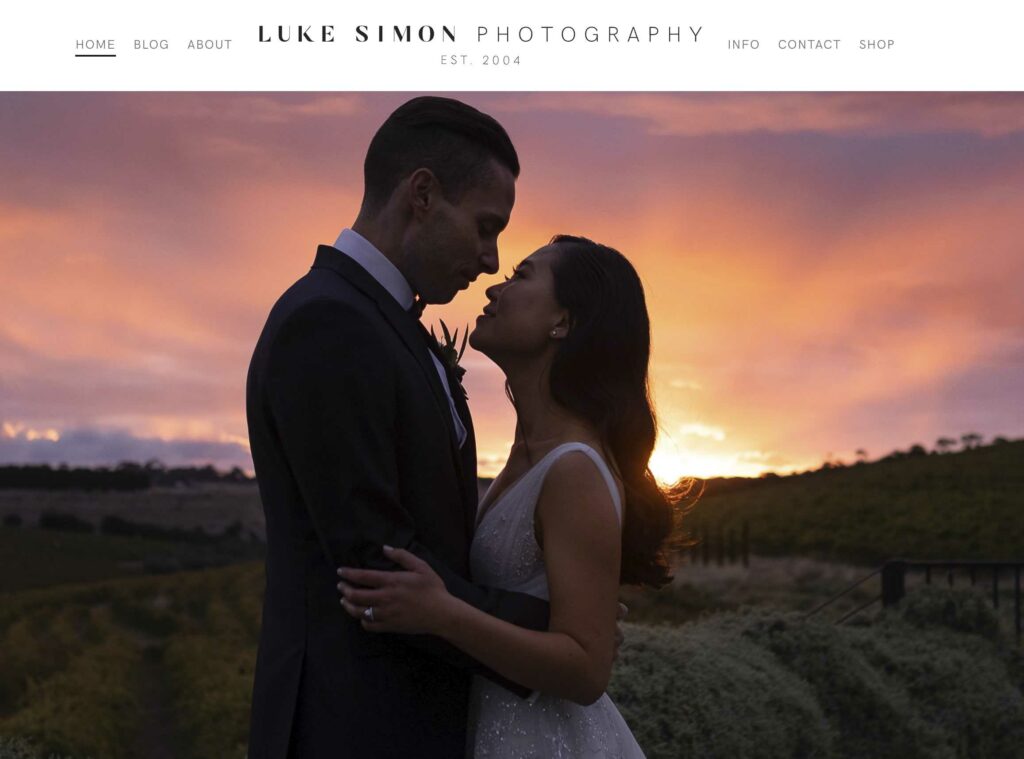 Services: Wedding and family photography
Website: https://lukesimonphotography.com/
Address: 7 Salisbury Cres, Adelaide SA 5041, Australia
Contact Details: +61 439 890 198
Operating Hours:
Monday: 9 AM-5 PM
Tuesday: 9 AM-5 PM
Wednesday: 9 AM-5 PM
Thursday: 9 AM-5 PM
Friday: 9 AM-5 PM
Saturday: Closed
Sunday: Closed
| | |
| --- | --- |
| Skills | 5/5 |
| Years of experience | 5/5 |
| Quality of portfolio | 5/5 |
| Communication | 5/5 |
| Collaboration with customer | 5/5 |
| Responsiveness | 5/5 |
| Style | 5/5 |
| Fees | 5/5 |
Well-qualified photographer
Awarded as AIPP's wedding photographer of the year for 2019
Notable style
Transparent pricing
Highly in demand
Studio is only open 4 days a week
Luke Simon Photography is led by an award-winning photographer. Notably, he received the 2019 Australian Institute of Professional Photography (AIPP) wedding photographer of the year award.
In addition, he has more than 15 years in the business. He has worked with many couples in several wedding destinations, which is why he can quickly adapt to your preferences.
Luke Simon's style is recognizable because of its sentimental mood, earth-toned color palette, and dynamic angles. Through this, your shots are given more life and energy.
With them, you can get a "Love List" of reputable florists, wedding gown designers, and wedding venues that they highly recommend. This should help you plan everything for your event.
We didn't have any issues with their pricing, as it is thoroughly explained. It has many inclusions, such as 800 edited images, fast access to photos (within six weeks), and a slideshow of your best shots.
Overall, they're an excellent choice because of the qualifications of their lead photographer.
If there's a downside with them, it's that they're one of the most in-demand studios mainly because of the high number of recommendations for them. This can make booking a session hard.
Aside from this, the studio is only open four days a week. This can make it harder to get a personal consult.
2. Dan Evans Photography
Services: Destination wedding photography
Website: http://danevansphotography.com.au/
Address: 447 Brighton Rd, Brighton, South Australia 5048 Australia
Contact Details: +61 432 495 401
Operating Hours:
Monday: 9 AM-5 PM
Tuesday: 9 AM-5 PM
Wednesday: 9 AM-5 PM
Thursday: 9 AM-5 PM
Friday: 9 AM-5 PM
Saturday: Closed
Sunday: Closed
3. Jodie Pope Photography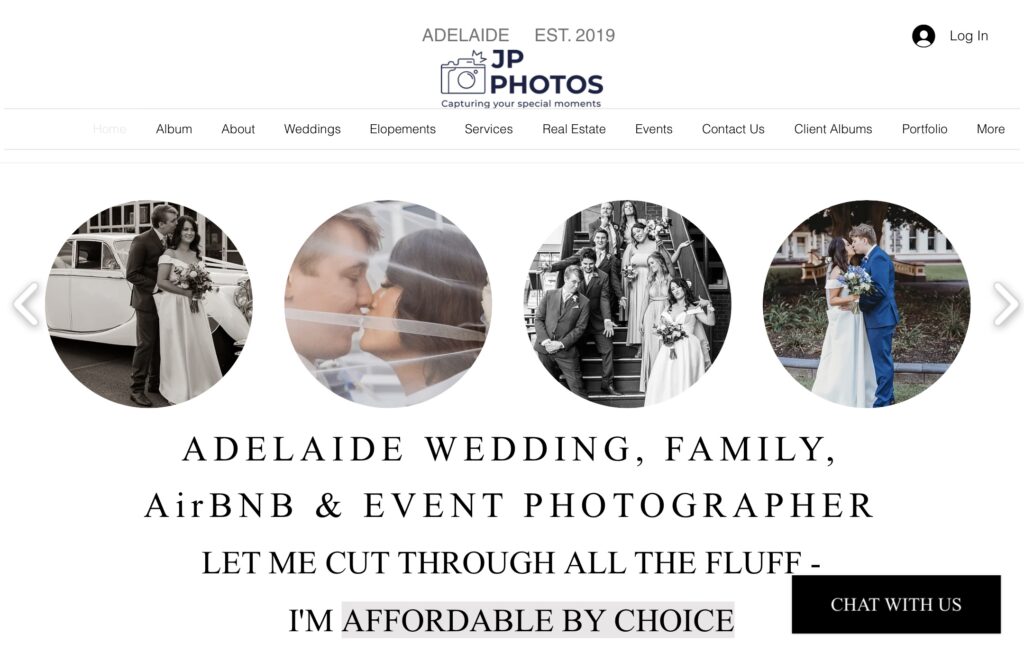 Services: Bridal photography, Couples photography, Destination wedding photography, Elopement photography, and Events and parties
Website: https://www.jodiepopephotog.com/
Address: Moncur St, Woodcroft SA 5162, Australia
Contact Details: +61400303964
Operating Hours:
Monday to Friday: 9:00 AM to 4:00 PM; Saturday to Sunday: Closed
4. Sweet Lime Photo
Services: Photography for products, people, portraits, architecture, advertising, food, and blogs
Website: https://sweetlimephoto.com.au/
Address: 114 Gilles St, Adelaide SA 5000, Australia
Contact Details: +61 422 430 579
Operating Hours:
Monday: 9 AM-6 PM
Tuesday: 9 AM-6 PM
Wednesday: 9 AM-6 PM
Thursday: 9 AM-6 PM
Friday: 9 AM-6 PM
Saturday: Closed
Sunday: Closed
5. Adarling Boudoir
Services: Boudoir Photography, Bridal Boudoir Photography, Maternity Photography
Website: https://www.adarling.com.au/
Address:
Magill, SA
Richmond, VIC
Waverley, NSW
Studios by Appointment
Contact Details: 0409 530 239
Operating Hours: Tuesday- Saturday 9 AM–5 PM
6. Travis & Benny
Services: Wedding Photography and Cinematography, Engagement Photography
Website: https://www.travisandbenny.com/home
Address: Shop 5 7/9 Young St, Blackwood SA 5051, Australia
Contact Details: +61 439 867 678
Operating Hours: Sunday-Saturday: 9 AM-5 PM
7. James Field Photography
Services: Wedding photography
Website: https://jamesfieldphotography.com.au/
Address: 5 Scott St, Stirling SA 5152, Australia
Contact Details: +61 421 566 933
Operating Hours:
Monday: 8 AM-9 PM
Tuesday: 8 AM-9 PM
Wednesday: 8 AM-9 PM
Thursday: 8 AM-9 PM
Friday: 8 AM-11:30 PM
Saturday: 8 AM-11:30 PM
Sunday: 8 AM-11:30 PM
8. Little Twine Photography
Services: Newborn, Maternity, Families/Sitter, Cake Smash
Website: https://www.littletwinephotography.com.au
Address: 285 South Road, Mile End SA 5031
Contact Details: https://www.littletwinephotography.com.au/contact/
Operating Hours: Open 24 hours
9. Just Believe Photography
Services: Weddings, Maternity, Newborn, Cake Smash, Family
Website: https://www.justbelieve.com.au
Address: 6 Ochre Court, Sheidow Park, Adelaide, South Australia
Contact Details: 0439833017 | [email protected]
Operating Hours: Monday-Saturday: 9 AM-7 PM
10. Davish Photography
Services: Wedding Photography
Website: https://www.davish.info
Address: Adelaide, South Australia
Contact Details: [email protected]
Operating Hours: Contact for more information
11. Avalon City Imaging
Services: BOUDOIR PHOTOGRAPHY, BRIDAL BOUDOIR PHOTOGRAPHY, COUPLES ENGAGEMENT PHOTOGRAPHY, FAMILY PHOTOGRAPHY, MATERNITY PHOTOGRAPHY, NEWBORN PHOTOGRAPHY, WEDDINGS, FASHION PHOTOGRAPHY, PORTRAIT PHOTOGRAPHY, CORPORATE PHOTOGRAPHY, LGBTQ+, 18 & OVER
Website: https://avaloncityimaging.com.au
Address: 23 Chesser Street, Adelaide, South Australia
Contact Details: +61 414 427 972 | [email protected]
Operating Hours: 10 AM-2 PM daily
12. Headshots Adelaide: Professional Headshots, Corporate, Business and Event Photography
Services: Headshots for businesses and corporate purposes, creative sessions
Website: https://headshotsadelaide.com/
Address: Rundle Place Building, Level 1/77-91 Rundle Mall, Adelaide SA 5000, Australia
Contact Details: +61 414 810 000
Operating Hours:
Monday: 9 AM-6 PM
Tuesday: 9 AM-6 PM
Wednesday: 9 AM-6 PM
Thursday: 9 AM-6 PM
Friday: 9 AM-6 PM
Saturday: 9 AM-6 PM
Sunday: Closed
13. Professional Photos & Video by EyeDropper Designs
Services: Wedding Photography and Video, Family, Maternity & Newborn, Corporate, Commercial, Promotional
Website: https://photosandvideo.com.au/home/
Address: Based in Adelaide, South Australia
Contact Details: Tel : +61 423 308 303 | [email protected]
Operating Hours: Contact for more information
14. Boëm Headshots
Services: Headshots and Portraits
Website: https://www.boemheadshots.com/
Address: 47 Waymouth Street, City, Adelaide
Contact Details: [email protected] | 0468573235
Operating Hours: Contact for more information
15. John Nieddu Photography
Services: High-end photography services in a diverse range of styles
Website: https://johnnieddu.com.au/
Address: 89 Alexandra St, Prospect SA 5082, Australia
Contact Details: +61 409 092 924
Operating Hours: Open from 9 am to 5:30 pm every weekdays
16. Laura Vanags Photography
Services: Professional photography
Website:  https://lauravanags.com.au/
Address: 89 Alexandra St, Prospect SA 50882 Gibson St, Bowden SA 5007, Australia
Contact Details: +61 432 495 401
Operating Hours: Opens at 10 am to 6 pm every weekdays
17. In-House Imaging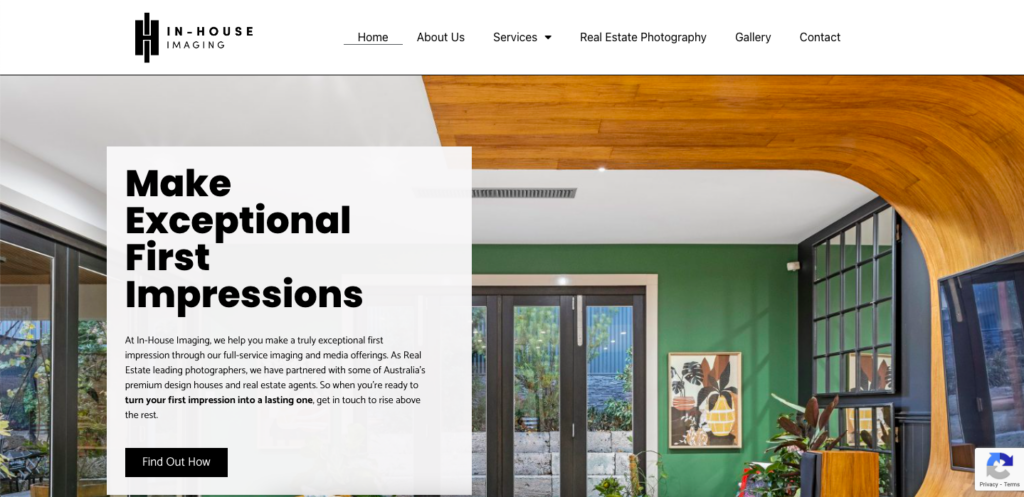 Services: Photography, Videography, Drone Photography, Virtual Tours
Website: https://inhouseimaging.com.au/
Address: Contact for more information
Contact Details: 0478 820 277 | [email protected]
Operating Hours: Contact for more information
18. Sama Photo + Film
Services: Product or Personal photographic services, Wedding Photographic services
Website: https://www.sama.au/
Address: Glenelg South, Adelaide
Contact Details: 0436 327 041
Operating Hours:24/7
19. Cocoon Studio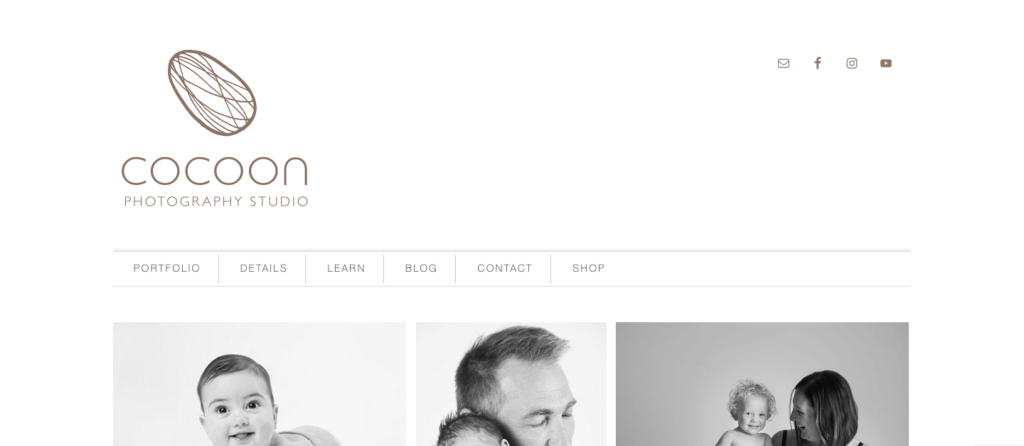 Services: Pregnancy, Newborn and Family Photography
Website: https://cocoonstudio.com.au/
Address: 114 Gilles Street, Adelaide SA 5000
Contact Details:
[email protected]
0407 606 875
Operating Hours: By appointment only
20. Israel Baldago Photography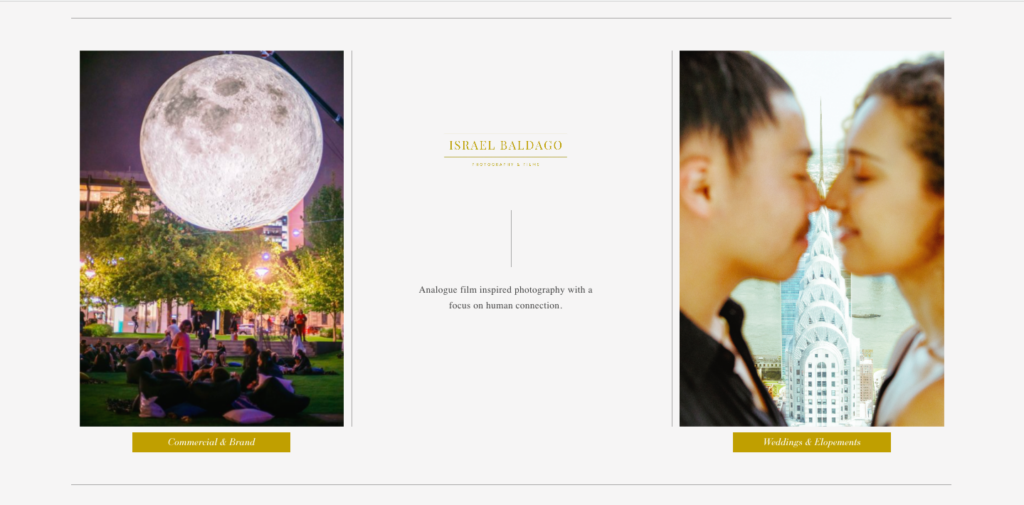 Services: Commercial and Brand Photography, Weddings and Elopements Photography
Website: https://israelbaldago.com/
Address: Adelaide, South Australia
Contact Details: email: [email protected] | mobile: 0404.925.666
Operating Hours: Contact for more information
21. Melissa Alagich Photography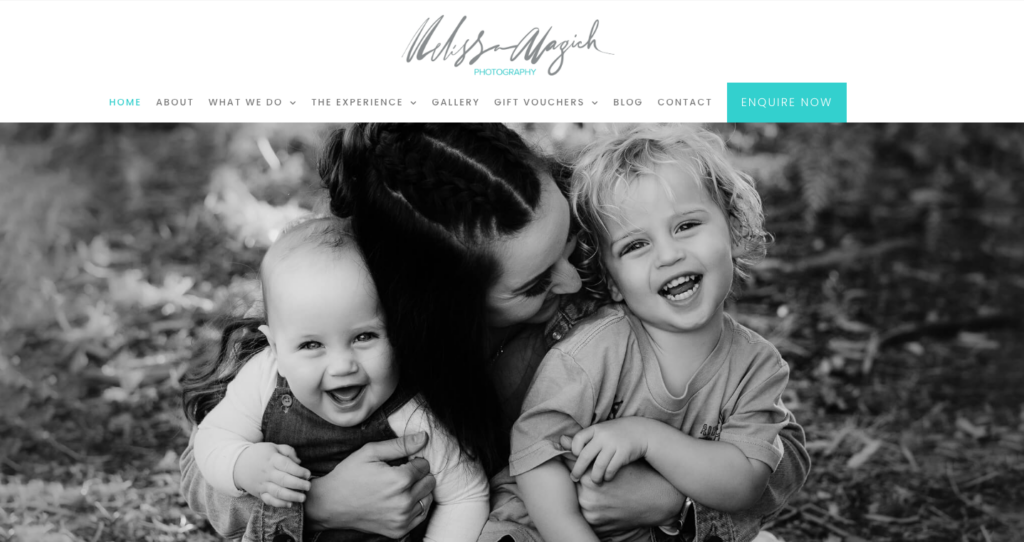 Services: Maternity, Newborn, Family, Business Headshots
Website: https://melissaalagich.com.au/
Address:
Shop1, 16-18 Metro Parade, Mawson Lakes
Adelaide, South Australia
Contact Details: 0414 893 056 | [email protected]
Operating Hours: Contact for more information
22. Loxton Photo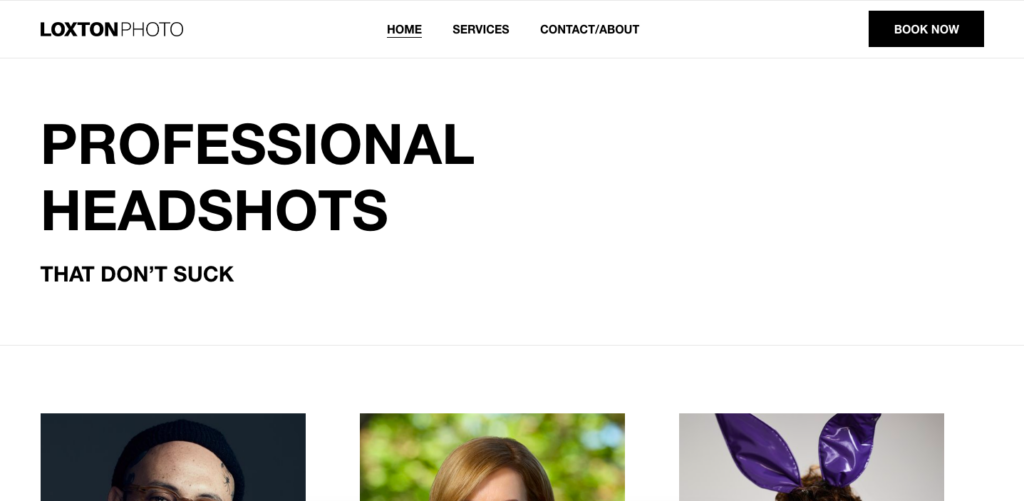 Services: Creative, Corporate, and Real Estate Headshots; Event Photography
Website: https://www.loxton.photo/
Address:
Epworth Building
33 Pirie Street
Adelaide, SA 5000
Contact Details: https://www.loxton.photo/contact
Operating Hours: Contact for more information
23. Inspired Eye Photography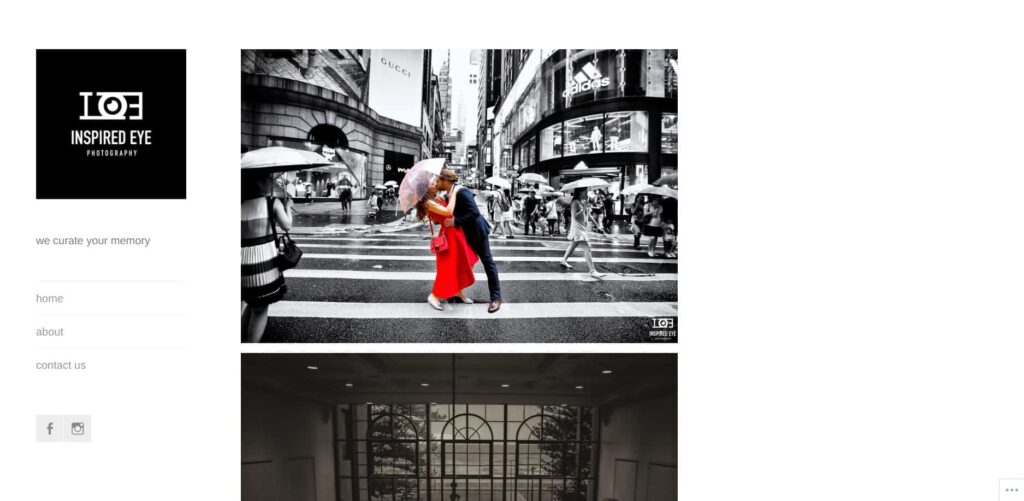 Services: Wedding photography
Website: https://inspiredeye.com.au/
Address: Adelaide, South Australia
Contact Details: [email protected] / (+61)433 554 136
Operating Hours: Monday – Sunday: 9AM – 9PM
FAQs about Photographers in Adelaide