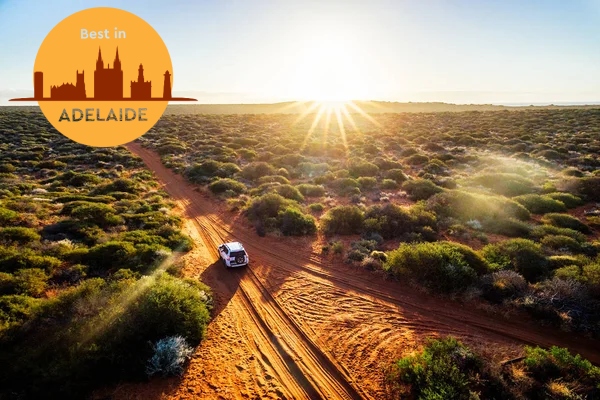 Into the Wild: Places for Bush Camping in Adelaide Hills
Reconnect with nature by bush camping in Adelaide Hills. No fancy hotels here—just you, the stars, and some breathtaking spots like Rocky Paddock Campground and Chookarloo Campground for an epic campout!
Ready to unplug, unwind, and embrace the great outdoors like a true bush camping boss? Start preparing by checking our campers' article below!
Rocky Paddock Campground
Address: Gordon Rd, via Tower Rd, Mount Crawford, SA 5351
Contact Details: 1800 362 361
Operating Hours: Daily – 8 am to 4 pm
Rocky Paddock Campground takes pride in being among RAA Magazine's top 10 Australian campgrounds. This site is set in Mount Crawford's bush and offers ample space for children to run freely.
In addition, families can enjoy picnics in the lush, inviting pine woodlands. For a rocky view, camp by Mount Crawford's picturesque outcrops, a stone's throw from the main campground!
Also, plenty of fire pits surround the campsite, so cooking isn't an issue unless you venture further into the backwoods, which we encourage if you want an untamed bush camping experience.
Tips:
Booking on the campsite's website is essential to secure your target campsite.
Only light fires in designated areas, and never leave them unattended.
Try nighttime exploration.
The night gives you a greater chance of encountering wildlife, like curious possums, quirky tawny frogmouth, and even the elusive brush-tailed bettong.
You can bring your dog to this campground and the nearby pine plantation. However, your pet must be on a leash 24/7.
Wirra Campground
Address: Pink Gum Track, Yattalunga, SA 5114
Contact Details: (08) 8336 0901
Operating Hours: Daily – open 24 hrs
Bush camping at Wirra Campground rocks (quite literally, as the pathways tend to be rocky)! Our team loves the varied campsites, with tent grounds for hikers, bush campers, and explorers using vans or trailers as hubs.
Wildlife? You'll meet kangaroos, wallabies, and a bunch of beautiful birds, like superb fairywrens and wedge-tailed eagles, if you get lucky like us.
There's also a fantastic main shelter with rainwater, sinks, and gas hotplates near the campsite, ensuring convenience in the wild Adelaide Hills bush.
Other amenities are close too, with each campsite just around 115 m from the toilet and 105 m from the camp kitchen!
Tips:
Give the campsite a call before your visit. If you want to camp in the bush for a night, it will cost you $25 for two guests (up to 7 guests allowed).
Stay updated on weather forecasts, as conditions can change rapidly. The Australian bush is hard to explore on a rainy day because of the mud and hindered visibility.
Mountain biking is allowed. Try to complete the verdant 1-km Gawler View Nature Loop or the 1-km Lake Discovery Loop, offering lakeside bliss.
Bush Kindy is a great way to introduce your little ones to bush camping. In this interactive program, the campground's rangers will guide your kids to self-directed play along with nature.
Chookarloo Campground
Address: B34, Kuitpo, SA 5172
Contact Details: (08) 8391 8800
Operating Hours: Daily – open 24 hrs
Chookarloo Campground boasts a stunning campsite in an enchanting eucalyptus forest. It's near the Treeclimb adventure park and the renowned McLaren Vale wineries, offering our bush campers diverse activities.
Our teammates found wooden shelters throughout the campground, providing a cozy and rustic retreat. There are also good ol' fire pits to gather around and share stories.
Bush campers with kids will be delighted to discover a nearby creek where little ones can splash and play to their heart's content. For those seeking a rougher adventure, the campground offers access to the famous Heysen Trail.
Tips:
Try to camp during winter if the cold doesn't bother you. This is when mysterious mist envelopes this campsite's hills, making them more stunning.
Check their website for updates or possible discounts. Online booking and payment are mandatory, and the camping fees start at $18.70 per vehicle.
Pink Gum Campground
Address: Blewitt Springs, SA 5171
Contact Details: (08) 8552 0300
Operating Hours: Daily – open 24 hrs
Pink Gum Campground is situated on the eastern side of the majestic Onkaparinga National Park, providing our bush campers easy access to two distinct sites: the Onkaparinga Gorge's thrilling woodlands and McLaren Vale's laidback bush.
Most of our teammates ventured along the easy-to-access Punchbowl Lookout Trail, a chill 1-hour walk, where they spotted kangaroo mobs grazing on undulating hills.
If you prefer a heart-pumping escapade, a short, 20-minute stroll from the campground will lead you to the Onkaparinga River National Park Rock Climbing Zone.
Furthermore, if you want to add a splash of water to your bush camping escapade, bring or rent a kayak and head to the river near the campground, which leads to floodplains and wetlands.
Tips:
Bring a sturdy hammer and strong pegs to secure your tent, as the campsites have gravel surfaces.
You have to be 100% self-sufficient, as the campsites aren't electrically powered.
If you're in the mood for socialization, there's a communal area in the middle of the campground. It's shaded by stately pink gum trees, making it ideal for picnics and relaxation.
Chalks Campground
From CampByMe
Address: Warren Rd, Mount Crawford, SA 5351
Contact Details: 1800 362 361
Operating Hours: Daily – open 24 hrs
Chalks Campground is for bush campers who love vast open spaces covered in lush green grass and surrounded by majestic towering redgums. You also won't be alone in this idyllic spot, as kangaroos explore the campground from dawn until dusk.
We recommend visiting between May 1 and October 1 because wood fires are allowed during this period, making those chilly nights much cozier.
You don't have to worry that much about camping space too. With 35 designated bush camping sites, there's plenty of room for you and your fellow nature enthusiasts to pitch your tents and relish the serenity.
Tips:
Try your hand at fossicking for gemstones and minerals in the nearby area of Cromer. Remember to check local regulations and have the necessary permits.
Spotting and gathering fungi is a go-to bush camping activity at Chalks Campground.
However, some species are toxic, like the death cap mushroom and the yellow knight, so be extremely careful and use a fungi identification app.
Park next to the fence to unload and set up on the grassed area if you're bringing a trailer or camping van!
Bollards and fencing may restrict driving directly onto the grass, but this simple workaround ensures a comfortable camping experience.
Chestnut Grove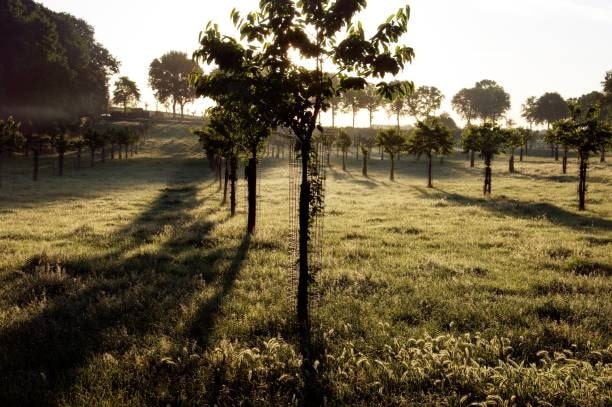 Address: Basket Range, Adelaide Hills, SA 5138
Contact Details: (08) 8393 7600
Operating Hours: Daily – open 24 hrs
Nestled atop a hill plateau within a thriving fruit orchard, Chestnut Grove offers a serene escape close to notable attractions like the historic Marble Hill residence and Basket Range Wine.
Bush campers will find themselves in the perfect location to rock climb nearby Morialta Falls or embark on exciting journeys along the Heysen Trail.
Moreover, the fruit orchard embracing Chestnut Grove is also home to diverse birdlife, from wedge-tail eagles to charming blue wrens. You can spot koalas, but they'll be more active when night comes.
Tips:
Chestnut Grove caters to self-sufficient campers who must come equipped with their toilet and facilities.
Don't leave your furry friends behind. Leashed pets are allowed on this campsite.
Gillwell Basecamp – Woodhouse Adventure Park
Address: 37a Spring Gully Rd, Piccadilly, SA 5151
Contact Details: 8339 3333
Operating Hours: Daily – open 24 hrs
Gillwell Basecamp at Woodhouse Adventure Park is a sprawling 54-hectare bushland property only 25 mins from the Adelaide CBD.
This campground is a haven for families with kids, as it offers a well-controlled environment, ensuring safety and peace of mind while still giving you a true-blue bush camping experience.
With mindboggling labyrinths and fun-filled tube slides amid gum tree woodlands, Gillwell Basecamp isn't just about relaxing. And when it's time to recharge and refuel, you'll find shared BBQ grills where you and your little ones can connect with fellow campers.
Tip: We suggest visiting outside the fire ban season, as overnight campfires are popular in this campground.
Belair National Holiday Park
Address: 101 Upper Sturt Rd, Belair, SA 5052
Contact Details: (08) 8278 3540
Operating Hours: Daily – open 24 hrs
Our 20-min drive to this authentic bushland was worth every second, as Belair National Holiday Park offers a complete bush camping escapade.
As risk-takers, we chose traditional woodland camping sites. For a closer park experience, try their camping cottages and cabins within the bushland, with powered and unpowered options.
Belair National Holiday Park offers cabins and glamping options, ensuring a comfortable stay amid nature's splendor for those who prefer a bit of luxury without losing touch with nature's wildness.
The Wood Duck Walk is also near this campground, so if you want to stretch your muscles, try this 1-km, flat terrain trail encircling the magical Playford Lake.
Tips:
Adventure Playground is just 10 mins away from the campground. Bring your kids to this old-school playground with tunnels and climbing structures!
You can bring your dog to the campground or during wildlife spotting. Just remember the area is home to protected kangaroos, echidnas, and emus, so ensure your pupper stays controlled and leashed.
Venture to The State Flora Nursery nearby to check out native weeds and flowers, including stunning kangaroo paws, waratahs, and native orchids.
Pack sturdy hiking boots and explore the park's scenic trails, like the challenging 6.5-km Waterfall Hike and the 4.5-km undulating Microcarpa Loop.
Shiloh Hills Park
Address: 354 Pole Rd, Ironbank SA, 5153
Contact Details: 0428 661 802
Operating Hours: Daily – 10 am to 5 pm
The enchanting Shiloh Hills Park spreads across 40 acres of lush woodlands covered by towering gum trees.
The same family has lovingly run this haven for over a century, ensuring a deep-rooted sense of care and hospitality. They're some of the nicest people you'll meet!
Our favorite section of this bushland is the massive communal fire pit, where our team shared ghost stories and laughter as we stargazed. You'll enjoy stunning views down the gully a few steps from this site.
There are also farm animals roaming the campsites: gentle cows, playful chickens, and Curry, the resident goat. These help control the park's weed growth.
(Note: Curry is kind of grumpy if you don't give him space.)
Tips:
Call the owners or message the campground's website before you visit because booking in advance is required.
Bush campers can bring their dogs, but you must notify the owners first.
You may also bring your motorbikes, trailers, or big rigs, as this campground has accessible paths and parking spaces for these camping vehicles.
Kidman Trail Echunga Trail Head
Address: 19 Aldgate-Strathalbyn Rd, Echunga, SA 5153
From the Kidman Trail Echunga Trail Head, you can embark on an enthralling 269 km journey through unmade road reserves, forest paths, and bike tracks, perfect for adventurous bush campers seeking long and fruitful journeys.
With 13 campsites thoughtfully situated amid a blend of open spaces and woodlands, you have the ideal setting to choose from. Just be prepared for the sound of hooves, as this area is also famous for horse riders!
Also, if you travel further along this scenic route, you'll encounter kangaroos, koalas, and birds like kookaburras and rosellas.
Tips:
If you plan to interact with the local horse riders, remember to maintain a safe distance and give way, respecting their journey along the trail.
We suggest picking a shaded spot to camp, as Echunga can get scorching hot from late morning to early afternoon.
Ensure you bring plenty of water, as the trail can be challenging, especially during warmer weather.
---