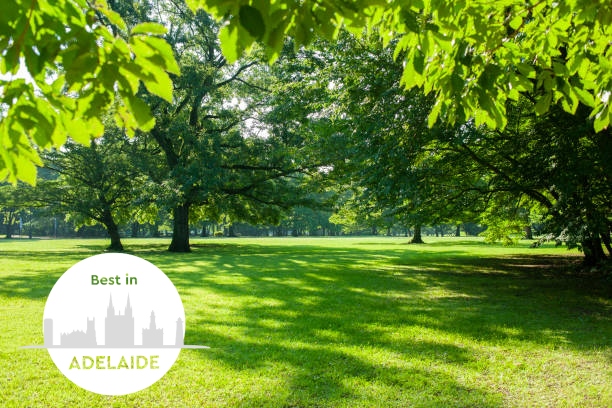 Mitcham Reserve: Your Retreat for Relaxation and Play
Tired of the CBD's bustle? Mitcham Reserve can be your ticket to pure bliss.
It boasts vast grasslands, play spaces, a majestic creek, and so much more. This article has all the details of this green retreat!
Things to Know
Address: Between Old Belair Rd, Norman Walk & Evans Ave, Old Belair Rd, Mitcham, SA 5062
Operating Hours: Daily – 24 hours
Distance From the CBD: 7.6 kilometers
Travel Time: 7.6 minutes
Best Time to Visit
Spring is the best time for a visit to Mitcham Reserve. Mild temperatures ranging from 19°C to 23°C (66°F to 73°F) and blooming nature make it ideal.
How to Get There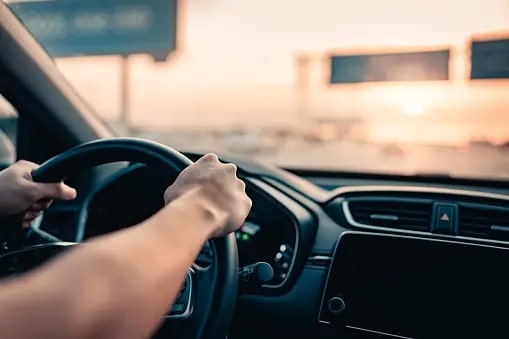 Adelaide CBD to Mitcham Reserve Route:
By Car: Exit Adelaide via the southward section of Unley Rd to reach Mitcham Reserve from the CBD. Continue driving south until you reach Belair Rd and its intersection with Blythewood Rd.
Turn left at the intersection and drive northeast to reach Mitcham Reserve's entrance at Old Belair Rd. The reserve has plenty of space for parking.
By Bus: To get to Mitcham Reserve from Adelaide by bus, catch the 171 bus heading towards Stop 17 at Albert St on the south side.
Once you reach this stop, exit the bus and take a short 300-meter southward walk on Old Belair Rd. Follow this path until you reach the reserve's entrance.
By Train: To reach Mitcham Reserve from Adelaide by train, head to the Adelaide Railway Station. Next, take the BEL train heading towards Torrens Park.
At Torrens Park, find a taxi that can take you to the reserve, or you can walk for about 1.1 kilometers, which typically takes around 16 minutes on average.
Top Things to Do
Enjoy a peaceful picnic or play sports
Mitcham Reserve has loads of old trees, making it the perfect spot for a laid-back picnic with your crew or fam.
Picnic tables, shelters, and electric BBQs are scattered around, and the reserve has clean restrooms too. In the heart of it all, there's a beautiful gum tree-lined pavilion for photo ops and dates.
There's also plenty of room for some footie, baseball, rugby, or cricket action. Moreover, your pups are free to run around on the mowed lawn, but ensure they're leashed in areas where other visitors are chilling.
Weekdays offer a more serene escape here, as the family buzz tends to take a break, reserving the hubbub for the weekends.
Explore the meandering Brownhill Creek
Mitcham Reserve dishes up a dose of Brownhill Creek's crystal-clear beauty with some sleek footbridges, such as John Prince Jr's iconic wedgelike Keystone Bridge built in 1875.
Nature enthusiasts shouldn't miss the rocky waterfall visible through a gated viewing deck.
There are several ducks and ducklings throughout the year, but summer is a different story when the creek is drier than a bone. Moreover, expect multiple dog owners here, as doggos love playing and bathing in the creek.
And while there's no "no swimming" sign, we don't suggest taking a dip. This creek is on the shallow and rocky side.
Oh, and a heads-up: not every footbridge is kid-proofed, so watch the little ones with hawklike focus.
See the Willow Tree Sculpture
In the southwest nook of Mitcham Reserve, you'll stumble upon the Willow Tree sculpture.
Gifted by the Galatis family, it's not just eye candy; it's a tribute to Greg, Rosemary, and their granddaughters Caitlin and Willow, who died in a tragic car accident.
The detailed sculpture has copper pipes cleverly fashioned to look like a willow tree, with heartfelt messages etched into copper leaves.
There's a bench at the center where you can take a breather and soak up serenity. Bring a good book or light snacks, and visit on a cool afternoon for a better experience.
Bring your kids to the playgrounds
Mitcham Reserve Playground is the place to be if you have pint-sized adventurers in tow. On the north side of the creek, your junior explorers will have a blast playing house at the two-level elf tower with a weathervane.
They can also ride in the horse and cart, embrace the twists and turns of the spiral slide, and double their fun with a pair of straight slides offering ramp access. There are even double swings, a horse rocker, and a jungle of stepping and climbing logs.
For the older and bigger kiddos, the southern side of the creek offers a more challenging and thrilling play space.
The highlights are the balancing rope totems decked out with carved animals and the climbing rock stack.
This area also has a swing and a set of balancing logs, ready to challenge kids' balance and agility.