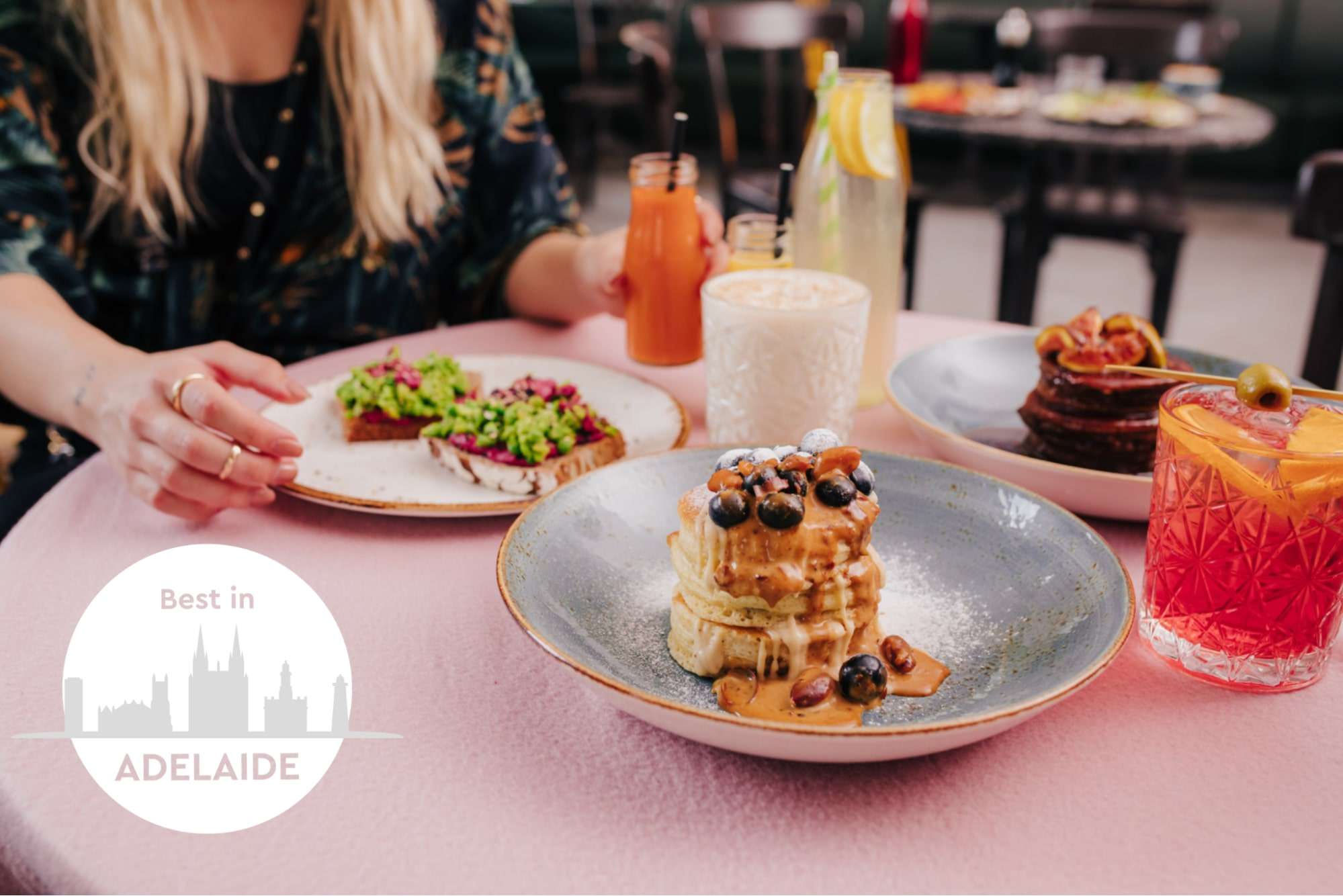 Guide to the 7 Best Brunch Spots in Adelaide
Brunch has an air of decadent extravagance about it. It's a chance to put your feet up, relax with friends, dress to the nines, and take your time over a leisurely meal.
In this article, we've listed the top brunch spots in Adelaide CBD, Adelaide Hills, and some Adelaide suburbs to help you plan your next catch-up session with your friends. 
Brunch Spots in Adelaide CBD
If you're looking for a place to eat but don't want to go out of the city because of work, continue reading as we've listed in this article the best brunch spots in Adelaide CBD.
Crack Kitchen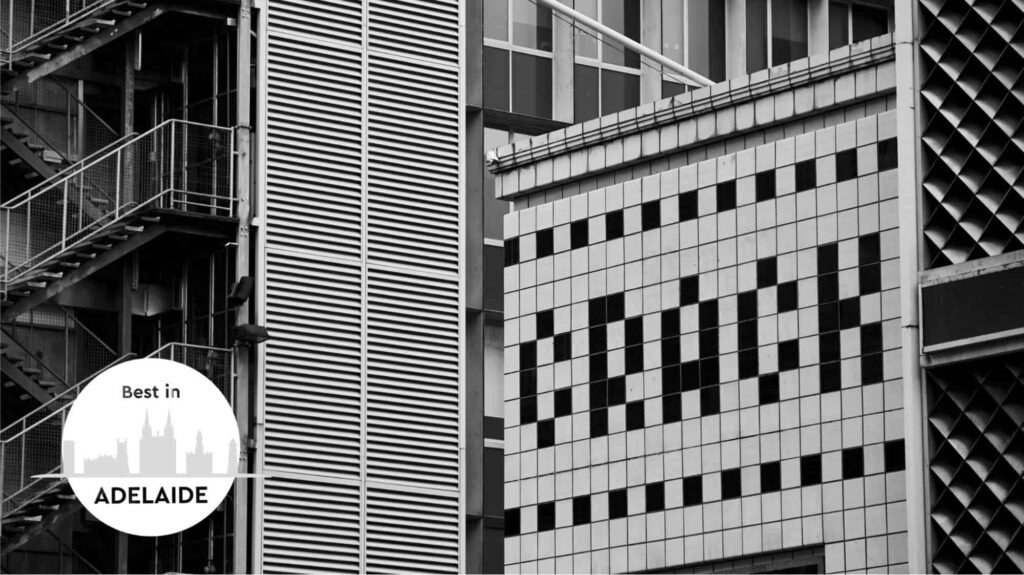 Location: 13 Franklin St, Adelaide, SA 5000
Website: https://www.crackkitchen.com.au
Bestsellers: Rice pudding, coffee
This stunning café, housed in a renovated banking hall at the heart of Adelaide CBD, has been the go-to brunch spot of locals for the past few years.
Crack Kitchen's menu changes seasonally, so diners always have something to look forward to when they visit.
The kitchen prides itself on its beautifully decorated dishes. The rice pudding is one of our favourites because of its rich flavour and bouquet-like plating.
Another must-try when visiting is the chicken katsu sando in soft and fluffy thick-cut white bread.
The place also caters to all allergies and dietary requirements. In fact, you can even make your own bowl if you want.
As for the drinks, Crack Kitchen sources products from Kindred Coffee Roasters. They serve a wide range of drink choices, and coffee aficionados will have a cracking brunch because of the tasty coffees that the kitchen serves.
Peter Rabbit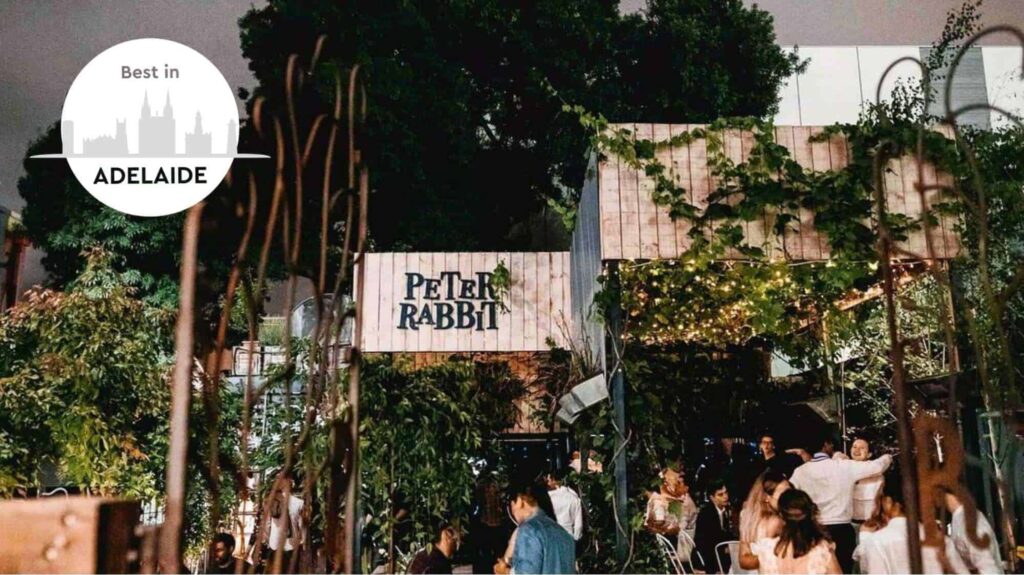 Location: 234-244 Hindley St, Adelaide, SA 5000, Australia
Website: https://www.peterabbit.com.au
Bestsellers: Eggs Your Way, Rabbit Bowl
This will not be a true guide to Adelaide's best brunch spots if we do not include Peter Rabbit. The café's industrial and rustic yet homey interior has captured the hearts of locals and tourists for years.
The café is located in the centre of the CBD and acts as an oasis in the middle of the hustle and bustle of the city.
What really sets this café apart from its competitors is its built-in star bunny attraction.
Families especially love coming to the café with their children because of the bunnies and the great open-air front yard where the kids can play.
Aside from that, the place also serves one of the best brunch menus in the city. They have a wide range of food you can choose from and even have a separate kids' menu.
Eggs Your Way is a classic brunch item, but the café elevates it by adding its own twist, resulting in a savoury and tasty combination of egg and sourdough.
The café's Rabbit Bowl is also one of the favourites on its menu. The dish is composed of brown rice, soft-boiled duck egg, sweet potato, kohlrabi kimchi, nashi pear, silverbeet, gochujang sauce, and black onion skin.
My Kingdom for a Horse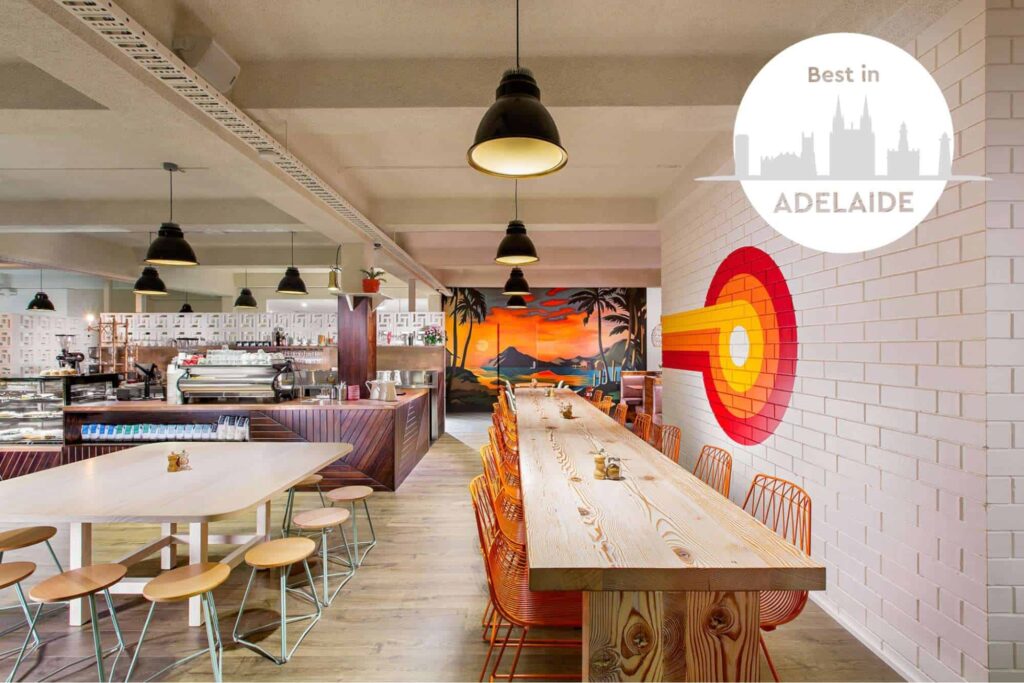 Location: 191 Wright St, Adelaide, SA 5000, Australia
Website: https://www.mykingdomforahorse.com.au
Bestsellers: Coffee, sourdough toast
Having been named the Best Cafe Dining in the City twice, it's no surprise that My Kingdom for a Horse made it to this list.
If you're a big fan of coffee, this place will be your heaven. The café uses specialty-grade coffee beans to make sure that they serve nothing but the best.
On top of that, their coffee changes regularly to match the season. The staff curates beans from different countries and continuously studies new processing methods to deliver great-tasting coffee.
Aside from coffee, the café's Kingdom Huevos Rancheros and eggs Benedict are also worth noting. They're rich in flavour but not too rich, so you're guaranteed a tasty and lovely brunch.
The café has 120 seats and can accommodate quite a large number of customers. As it is a popular brunch spot, expect a little bit of wait time when visiting.
Don't worry, though, as the beautiful retro interior design of the café and the number of plants inside will capture your attention, and you won't notice how long you've been waiting.
You can also take some Instagram-worthy photos inside the cafe to share with your friends.
Brunch Spots in Adelaide Hills
The city can be too stuffy sometimes, and you might want a peaceful brunch somewhere far. To help you decide your next peaceful brunch date, we carefully selected the best brunch spots in Adelaide Hills.
Organic Market and Cafe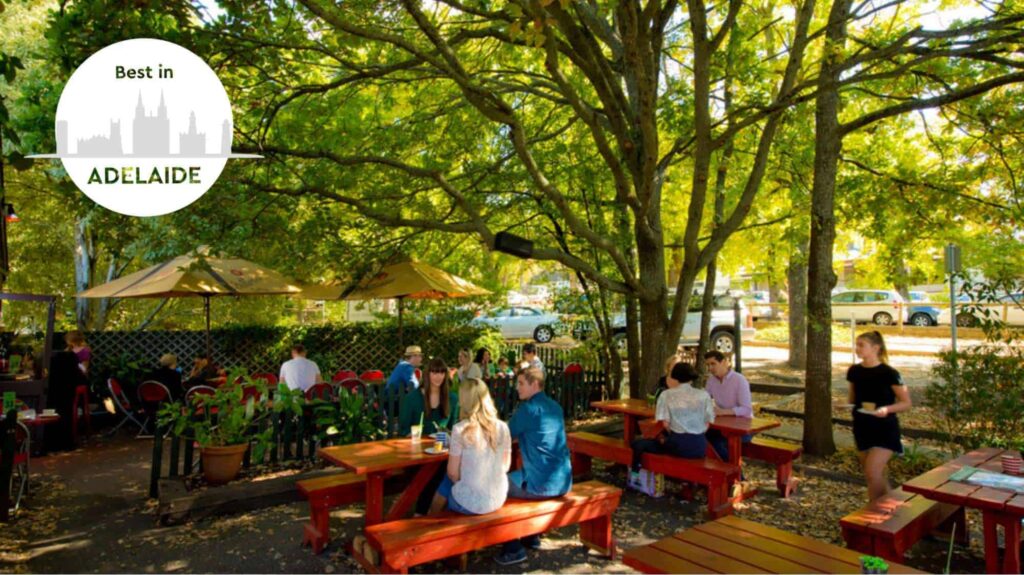 Location: 5 Druid Ave, Stirling, SA 5152, Australia
Website: https://organicmarket.com.au
Bestsellers: Muffins, coffee
The Organic Market and Café has been a Stirling staple for many years and is a popular destination for people looking for breakfast, brunch, or lunch.
The café takes pride in serving healthy and nutritious home-style meals. Even their juices, smoothies, beers, and wines are organic, so you won't just be having a delicious brunch but also a healthy and hearty one.
Find a spot beneath the trees to truly enjoy the comfort and friendly atmosphere that the cafe is promoting.
The favourite on their menu would be the muffins. They're huge, moist, and fresh, as they're made from organic ingredients.
The café also has an extensive range of gluten-free items, which is perfect for those with dietary requirements. They also offer different milk options to further accommodate customers with allergies and other diets.
After having brunch, you can head to the back of the café and shop for some organic food.
FRED Eatery
Location: 220 Mount Barker Rd, Aldgate, SA 5154
Website: https://fredeatery.com.au
Bestsellers: French toast, Happiness in a Bowl, Malaysian Bang Bang
FRED Eatery is one of Adelaide Hills residents' most recommended brunch spots. The restaurant's consistently good service and food have made it one of the favourite places for locals to dine in and socialise.
The restaurant serves three different menus, early breakfast, all-day brunch, and lunch, so you have a lot of food to choose from on your visit.
The Happiness in a Bowl and Malaysian Bang Bang from the all-day brunch menu are among the bestsellers and highly recommended meals from the restaurant.
You can also try some Adelaide Hills-sourced wines and ales. Among their drinks menu, the Mt. Lofty Ranges Vineyard Riesling and Golding' The Purveyor' Pinot Noir are the favourites.
If you're not big on wine, the restaurant also serves coffee, juice, and hot chocolates.
The place can be busy and buzzy because of its popularity. If you prefer a more peaceful atmosphere, the restaurant also has a library.
Suburban Brunch Spots in Adelaide
If you want a casual brunch date with your family, lover, or friends outside the city but don't have much time to go somewhere far, then these suburban brunch spots are perfect for you.
Bloom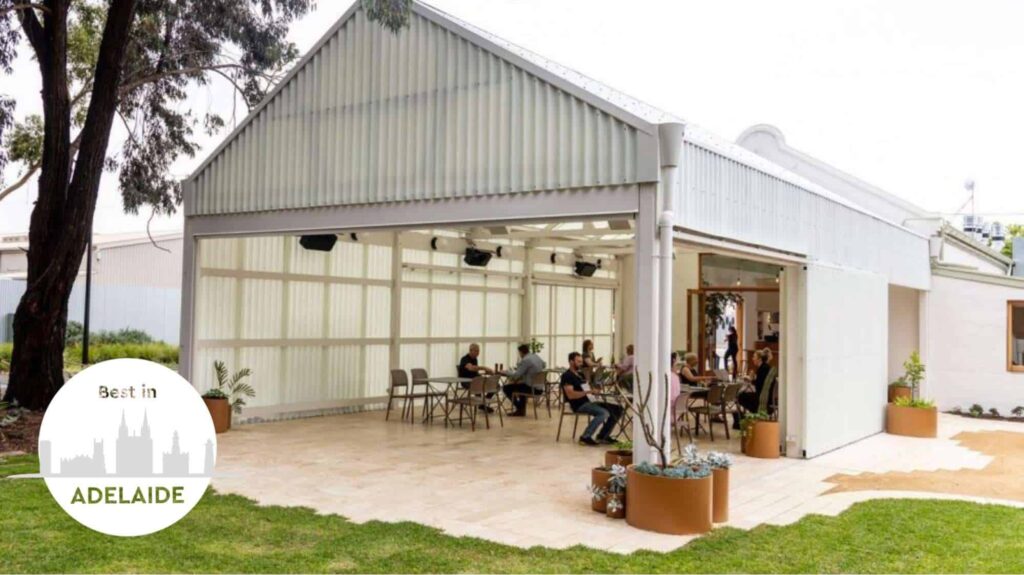 Location: 38 Winwood St, Thebarton SA 5031, Australia
Website: https://www.38bloom.com.au/bloomcafe
Bestsellers: Bacon and egg roll, bottomless brunch
If you're looking for an aesthetically pleasing brunch spot in Thebarton, Bloom is your best bet.
What was once a tram barn is now an indoor-outdoor cafe that allows several diners to enjoy food cooked in coals.
Their breakfast, brunch, and lunch foods are cooked in hot coals, giving classic menus a new twist that works exceptionally well.
Additionally, they have an endless supply of coffee, milkshakes, smoothies, and alcohol to serve customers.
What makes the dining experience in this café superior is its bottomless breakfast and feed-me options.
With the bottomless breakfast, customers can select a meal from the breakfast menu and enjoy 1.5 hours of bottomless breakfast cocktails, tap beers, and certain non-alcoholic drinks.
For the feed me option, the head chef will choose the best dishes from their lunch menu and let customers enjoy a four-course meal of tasty food.
30 Acres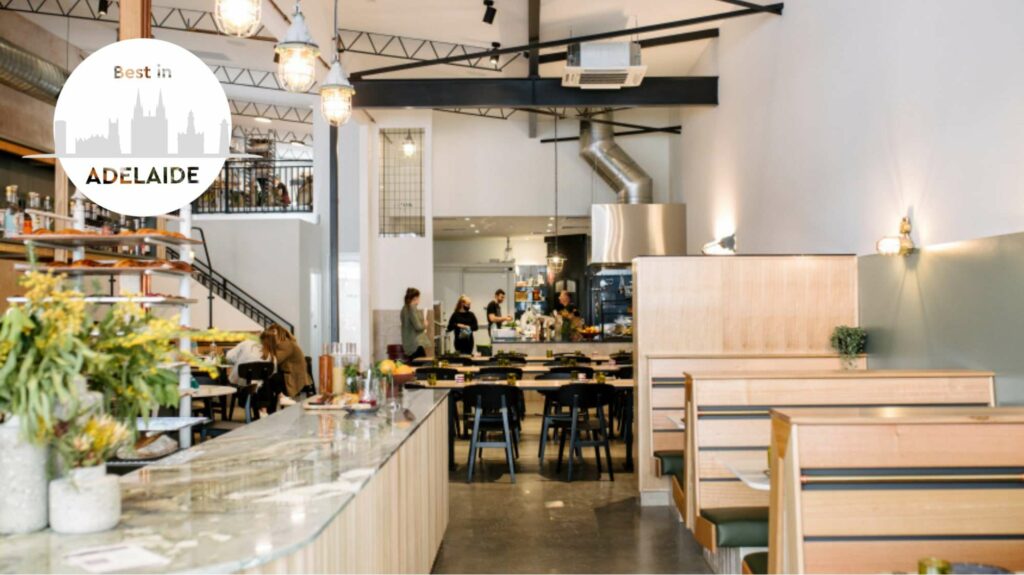 Location: 233 The Parade, Norwood, SA 5067, Australia
Website: https://30acresnorwood.com.au/
Bestsellers: Paris Creek butter croissant, eggs Benedict
30 Acres offers cafe-style food that features ingredients from the owners' 30-acre farm in Adelaide Hills.
The café takes pride in using supplies from South Australian locals. They have a bakery upstairs in the main dining area where they produce croissants, sourdough, and other pastries using freshly sourced ingredients.
30 Acres' menu changes seasonally to match the available supplies. As such, customers can expect to taste new food every time they visit.
Another merit of this cafe is its spacious eating area, allowing more customers to come. As such, even when there are a lot of diners, there's still room to move, and the place doesn't become stuffy.
The interior also uses light-coloured paint, so brunch goers feel more relaxed while dining.
On top of all that, the food items are affordable, and each serving is relatively bigger than in other cafes.
What does brunch mean?
The word brunch is a portmanteau of the terms breakfast and lunch. This is a meal usually between the hours of 10 AM and noon, although some eateries may serve their brunch menus until a later time.
Nowadays, meals eaten between 11:00 AM and 4:00 PM during weekends are also considered brunch.
How is brunch different from breakfast?
The most significant difference between breakfast and brunch is really just the time they are eaten. Breakfast is usually eaten in the early mornings and before 10 AM, while brunch is served at 10 or later.
For the food, brunch meals served in restaurants are usually just traditional breakfast meals that are paired with some lunch items like sandwiches, salads, and stews.
Many individuals also use brunch as an excuse to get together with friends and family. This is because people may start to relax, indulge themselves, and savour a tasty meal as the day slows down, thanks to the later meal time.