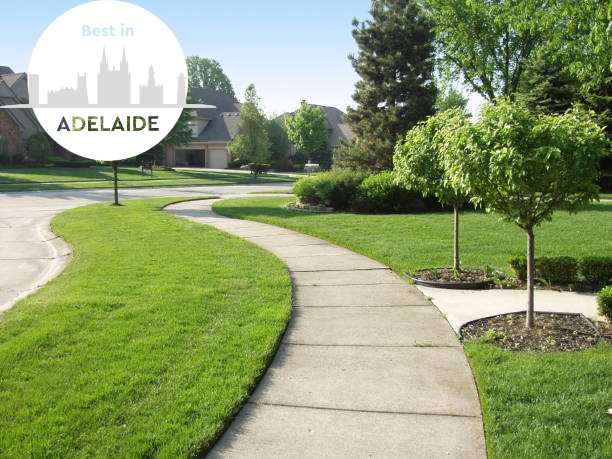 Greenwith Getaway: A Travel Guide to Greenwith, Adelaide
Step aside, bustling metropolis. It's time to uncover the charming and thrilling suburb of Greenwith.
This unassuming spot 24 kilometers north of Adelaide is better than you might think!
Looking for tranquil sites? Greenwith has parks and reserves like Bordino Park and Immanuel Conservation Reserve.
Craving an action-packed getaway? You can test your shooting skills at SSAA Para Range or hike the Trail 5 Cobbler Creek!
But we're getting ahead of ourselves. Let's start with the basics first, then we'll go into all the details, like where to go and what to do!
Best Time to Visit
The best time to visit Greenwith is during spring (September to November), when temperatures average around 20°C to 22°C (68°F to 72°F).
How to Get to Greenwith
Car: To reach Greenwith by car, exit the Adelaide CBD and drive toward Northcote Terrace. Simply go north and take a left to North East Road, where you'll move northwestward.
Follow North East Road until you reach its intersection with McIntyre Road. Enter the northeastern McIntyre Road and drive toward The Golden Way's entrance.
Proceed to The Golden Way and follow it until you reach Greenwith. The usual travel time takes around 30 minutes.
Bus: You can reach Greenwith from the CBD via bus by boarding the J2 bus at Stop D3 Currie St – Northside. Step off the bus at Stop 77 Golden Grove Rd – Northside, and walk northeast for about 160 meters to reach Greenwith.
Where to Eat
Rolls and Noodles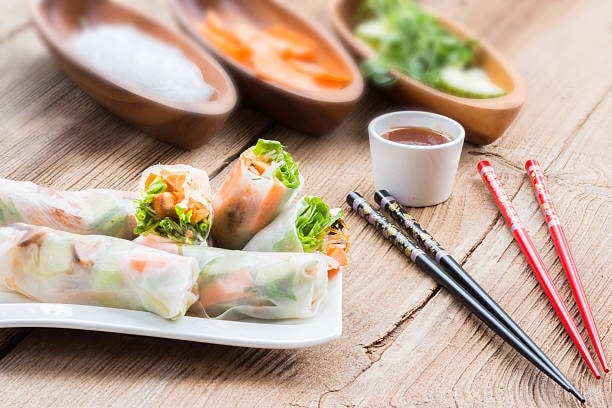 Address: 222 Target Hill Rd, Greenwith, SA 5125
Contact Details: (08) 8289 9074
Pricing: $
Rolls and Noodles' simple but homey interior offers a breath of fresh air, as does their food. Be sure to try the seafood laksa, a coconut and Vietnamese spice-infused broth with succulent prawns and crustaceans.
Next in line is their savory and salty chicken stir-fried noodles. It's a wok-tossed masterpiece with tender chicken strips, noodles, veggies, and an irresistible thick sauce.
If you want something refreshing, by the way, we also recommend the herby and slightly sweet chicken and prawn cold rolls.
Italian Kitchen @ Two-Twenty
Address: 220 Target Hill Rd, Greenwith SA, 5125
Contact Details: (08) 8289 7999
Pricing: $$
Italian Kitchen @ Two-Twenty offers an amazing homemade chicken parmigiana. It has savory chicken schnitzel, fresh and sweet tomato sugo, and smoky grilled mozzarella, adding a creamy and indulgent layer of gooey goodness.
For the veggie lovers, the veg gourmet pizza is a revelation. It includes a tangy, subtly sour tomato sauce drenching veggies like sun-dried tomatoes, eggplant, roasted capsicum, artichoke hearts, and mozzarella cheese.
And for a sweet finale, this resto's apple and cinnamon dessert calzone takes the cake. You'll be feasting on calzone baked to golden perfection and filled with the comforting flavors of apple and cinnamon, all topped with a generous amount of whipped cream.
Taco Cartel
Address: 222 Target Hill Rd, Greenwith, SA 5125
Contact Details: (08) 7289 4360
Pricing: $$
Like Mexican food? Good—because Taco Cartel is an authentic Mexican restaurant that has a best-selling pulled pork taco that you should try.
It's a flavor-packed knockout with hot and savory pulled pork slow-cooked to perfection. They top it with a tangy slaw for a refreshing zing, jalapeños for a spicy kick, and a drizzle of chipotle aioli tying it all together.
Vegans can go with the cauliflower taco instead. It wraps spiced cauliflower coated with guacamole and has crunchy and sweet pickled onions and herby verde sauce.
Chicken Jim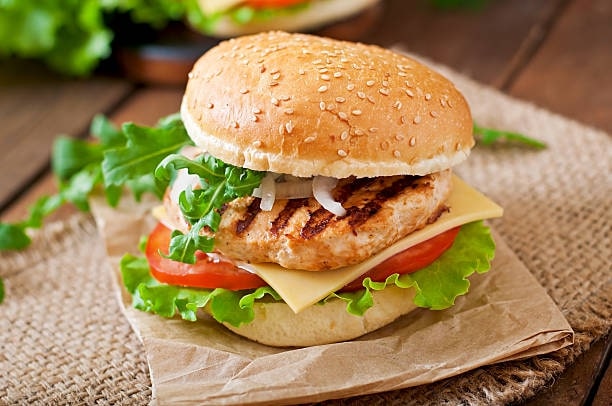 Address: 10/222 Target Hill Rd, Greenwith, SA 5125
Contact Details: (08) 8289 7622
Pricing: $
Chicken Jim's interior may be a simple blend of yellow and red hues, but its food is anything but ordinary. Our foodies' top picks here are the following.
First is their boneless juicy lamb roll, a testament to flavor and succulence. It has savory boneless lamb rolled with zest and herby spices.
And if burgers are your jam, the chicken schnitzel burger is a must-try. This burger is packed with (of course) juicy chicken schnitzel, crisp lettuce, ripe tomatoes, and a smear of creamy mayonnaise.
Top Things to Do
Hike the "Go. See. Play." Trail 5 of Cobbler Creek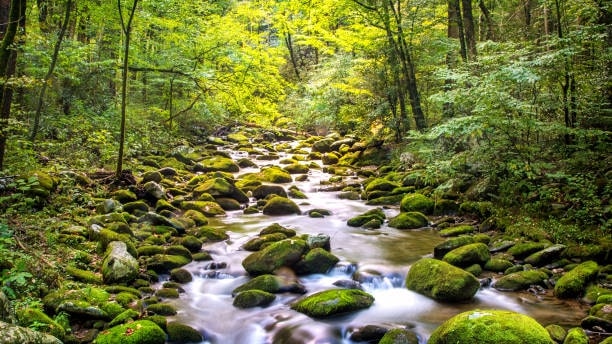 Nature takes center stage on the "Go. See. Play." Trail 5 of Cobbler Creek. This 7.5-kilometer tree-lined path meanders along the creek, offering shade, silence, and fresh air.
The difficulty is moderate and child-friendly, with a few uphill areas to keep things interesting. Most of the path is rocky, and very steep sections are rare unless you go off the grid.
However, the hike can get harder during rainy and wet seasons. We suggest wearing water-resistant with sealed beams, excellent grip, and ankle support.
The trail is dog-friendly, so bring your four-legged pal for a pawsome climb.
As you trudge along, spot fascinating pit stops, like the historic Carter's Homestead Ruins, a vintage anemometer, and several picturesque, old but sturdy wooden bridges.
And speaking of scenery, keep your eyes peeled for the local wildlife. You might spot curious kangaroos, rainbow lorikeets, and kookaburras.
Play outdoor sports at Greenwith Oval
Address: The Golden Way, Greenwith SA, 5125
Greenwith Oval is this neighborhood's sports hotspot, serving as a center for professional and casual football, baseball, and other fitness activities or events.
They even have floodlights for a night game, though be ready to fork over a few bucks for the privilege.
Moreover, Greenwith Oval is perfect for a jog. The entire loop clocks in at around 530 meters, but be aware—there's nary a spot of shade, so slather on that sunscreen and don your trusty cap.
You're welcome to bring your dog, but note they're not allowed on the playing field. However, leashed puppers can explore the peaceful promenade surrounding the area.
Speaking of tranquil scenery, there's a picturesque pond on the northwestern side. It's the ideal spot for laid-back picnics and dates, particularly after a day of sports.
A fenced playground is also nearby, so you can bring your kiddos.
Unwind at Petworth Lakes Village Ponds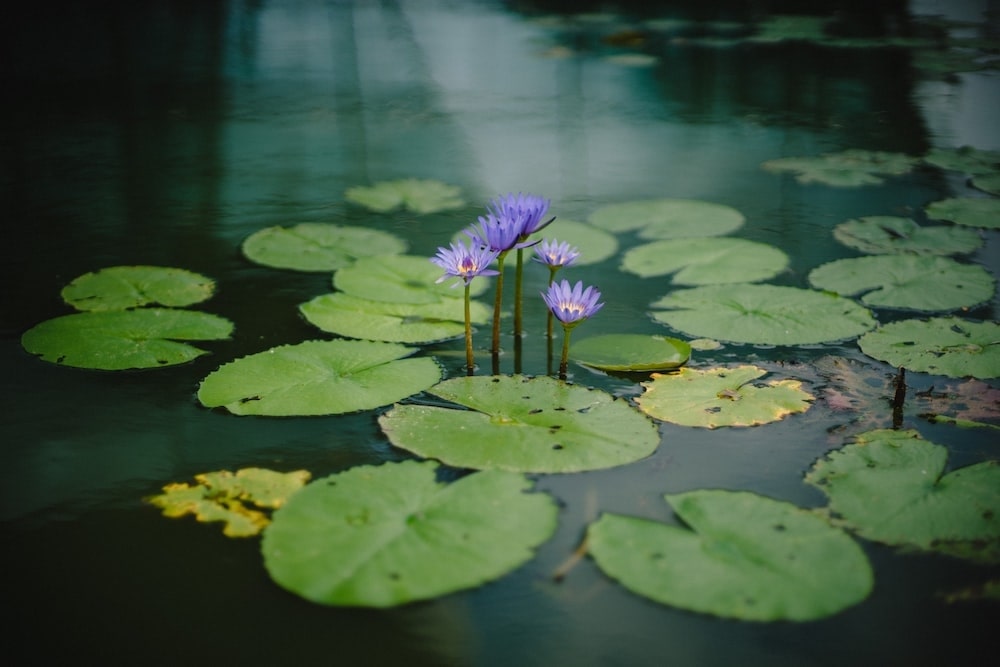 Address: Trenoweth Close and Reuben Richardson Rd, Greenwith, SA 5125
Petworth Lakes Village Ponds is a location free of noise and pollution. There are two adjacent ponds here with delicate Australian native shrubs, including graceful reeds, vibrant water lilies, and delicate water ribbons.
Gum trees also offer a healthy amount of shade on the grassy and leafy shore, making it a nice picnic spot. Additionally, there's a stone pathway near the shore for those who'd rather keep their shoes grime-free.
These ponds are also a birdwatcher's paradise, with wrens, ducks, and magpies as the usual birds hanging around. Just don't forget to bring insect repellants, especially if you're going to stay for some sunset viewing or stargazing.
Explore reserves and parks
Immanuel Conservation Reserve – 57 Immanuel Dr, Greenwith, SA 5125
Cobbler Creek East Reserve – Golden Grove, SA 5125
Springhill Gardens – 18 Claremont Rd, Golden Grove, SA 5125
Bernaccchi Reserve – Akaroa St, Greenwith, SA 5125
John Eichmer Memorial Reserve – 104/106 Reuben Richardson Rd, Greenwith, SA 5125
There's a reason Greenwith starts with the word 'green.' This suburb is one of the best areas north of Adelaide for exploring multiple reserves.
First, you can check Immanuel Conservation Reserve. This one has a majestic uphill spot for staring at sunsets, and the pathways transition from concrete to grassy, making it easy to navigate without losing its natural splendor.
Next, you can proceed to the more expansive Cobbler Creek East Reserve. This one is more popular, boasting amenities like multiple sheltered picnic spots and a playground.
What's more, it also includes a scenic creek and an elevated vantage point with jaw-dropping views of the nearby Grenadine Avenue.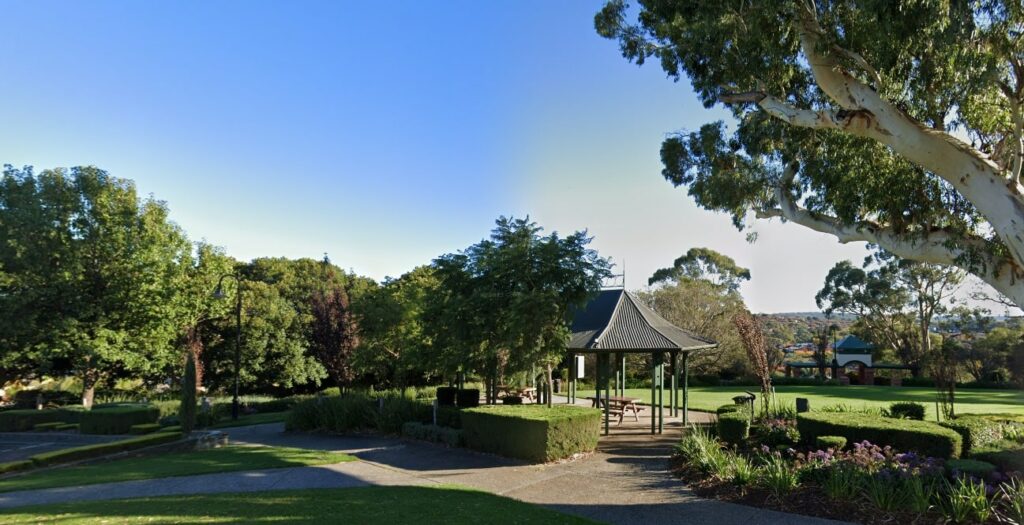 Next up is the hip Springhill Gardens. Springhill Gardens is a landscaped garden with Instagrammable spots, such as the cascading stone stair water feature, the bed of Purple Coral Peas, and modern Victorian mansions.
You can also head to Bernaccchi Reserve for a lawn tennis or basketball game. We went all out with our games here!
Finally, you can finish your journey by taking a breather in the majestic John Eichmer Memorial Reserve. This reserve's pavilion, canopy of stately trees, and duck-filled pond can help you replenish energy.
See the view at Little Parra Reservoir Lookout
Address: 6PVC+99, Greenwith SA 5125
With its four kilometers of winding trails and not one but two picnic areas, Little Parra Reservoir Lookout is a veritable playground for local fitness enthusiasts and nature lovers alike.
The lookout also offers a sweeping panorama of the reservoir and the rugged valley below. For the power walkers and hikers, there are over 3 kilometers of paths passing through native bushland and rolling hills.
Now, for the cyclists itching for a ride, Little Parra Rervoir Llookout has more than 3 kilometers of shared trails brimming with flora, ranging from easy to intermediate skill levels.
Bring your kids to playgrounds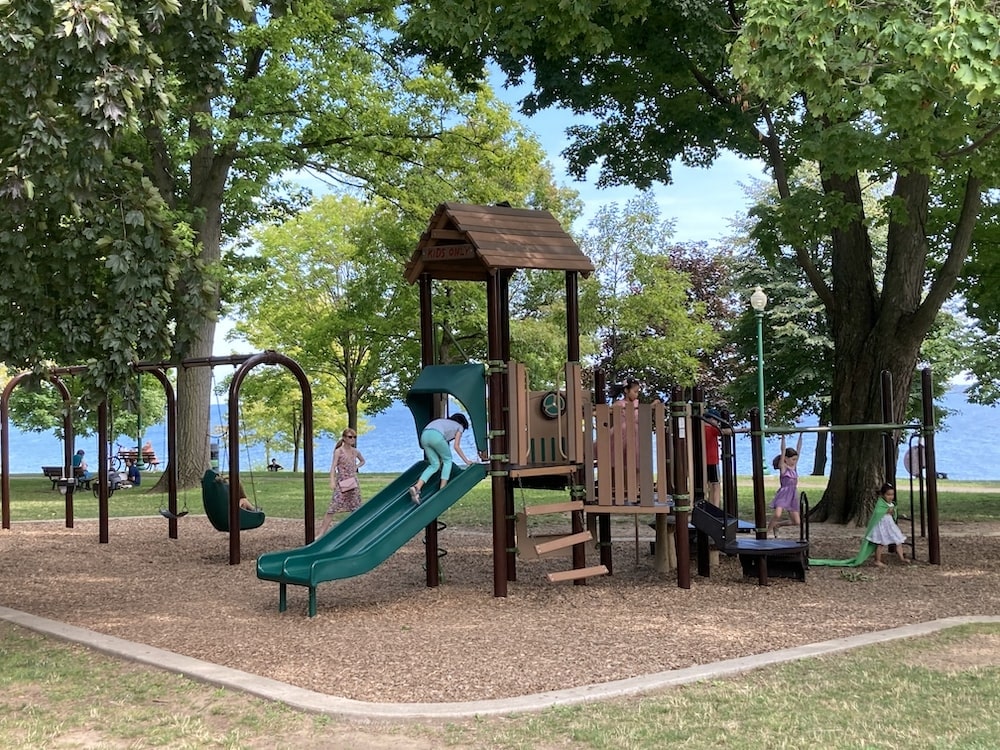 Target Hill Road Playground – Target Hill Rd, Greenwith, SA 5125
Martindale Reserve – 45 Cobbler Dr, Greenwith, SA 5125
Marwick Reserve – Halcyon Avenue, Greenwith 5125
Borodino Park – Borodino Ct, Greenwith 5125
Greenwith's kid-friendly havens are where youthful energy meets recreational delights.
First, we've got the Target Hill Road Playground over on, of course, Target Hill Rd. Its best feature is the shade structure, so parents can say goodbye to those sunburn worries.
The equipment here is tailor-made for the smaller kids around 2 to 6 years old, with slides, swings, and climbing platforms that are pint-sized perfection.
Next on our playground tour is Martindale Reserve at 45 Cobbler Drive. You and the kids can enjoy nature's umbrella here, thanks to the lush canopy of trees providing ample shade.
The playground is also a whimsical wonderland with riding platforms designed like cartoony animals. Slides and a netted climbing platform add to the fun.
Meanwhile, Marwick Reserve is where the action is if you have bigger kids who want a basketball area. While it might not be the shadiest playground in town, there are still a few gum trees around.
Lastly, we have Borodino Park, where nature is the star. Sure, it's got an oval for footy games and a swing-slide combo, but what makes this place shine is the vast grassland that kids can explore.
Cycle or walk to Golden Grove Slate Mine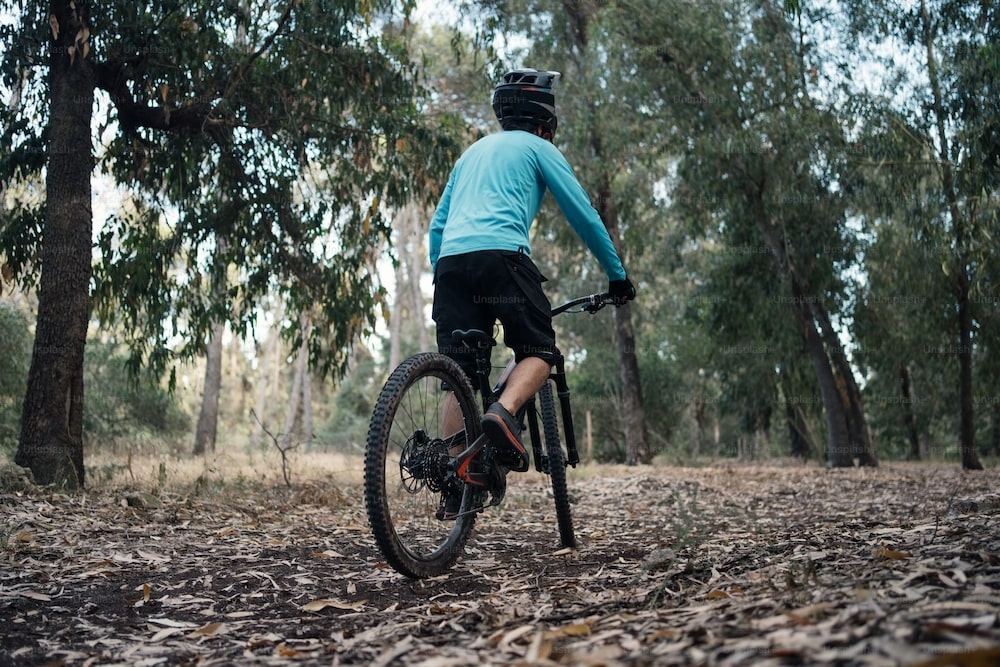 The Golden Grove Slate Mine is no longer operational but remains a tourist magnet, most notably for bushwalkers and cyclists.
Bushland with downhill and uphill sections encircles the mine. We used the many trails around it as pump tracks, but you must be wary of the rock off-road sections.
The trail's length depends on your preference, but if you follow the one starting on Target Hill Road, it takes over 750 meters. Our team recommends taking the closer St. Justin Court if you're a newbie, as it's only around 170 meters from the mine.
Test your aim at SSAA Para Range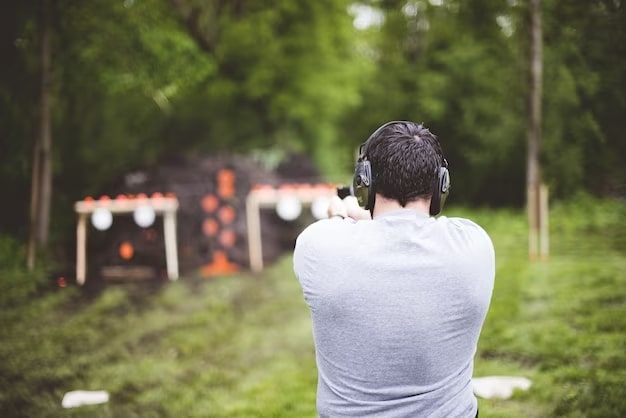 Address: Rifle Range Rd, Greenwith, SA 5125
Contact Details: (08) 8289 6918
SSAA Para Range is a banger for tourists who are into guns and practice shooting. They have premier facilities here, like the main range for rifles and pistols stretching to 275 m.
Furthermore, there's a dedicated 100-meter rimfire range and a 50-meter range for both pistol and rifle enthusiasts. There's also a 25-meter turning target pistol range and an indoor 10-meter range for pistol and rifle users.
SSAA Para Range also provides ranges for shooters who are into shotguns. If you want to hone your bow and arrow skills, you can visit their archery range once the construction is finished.
Where to Shop
The Stables Shopping Center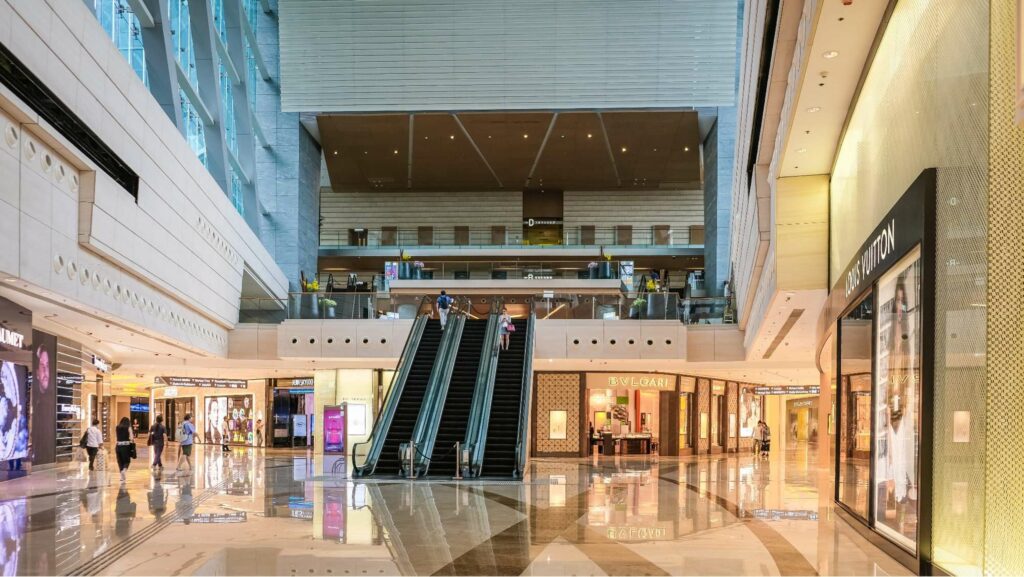 Address:1495/1497 Golden Grove Rd, Greenwith SA 5125
Contact Details:(08) 8259 3734
Pricing:$$
The Stables Shopping Center probably has everything you need for a trip. You can tick off your entire shopping list here, from fresh produce like veggies and fruits to essentials such as hygiene products and toiletries.
If you decide to get a new look while shopping, you can even swing by The Stables' barber shop and beauty salon. Plus, this shopping center's parking spot is also spacious and convenient, with a capacity for 260 cars.
BWS Greenwith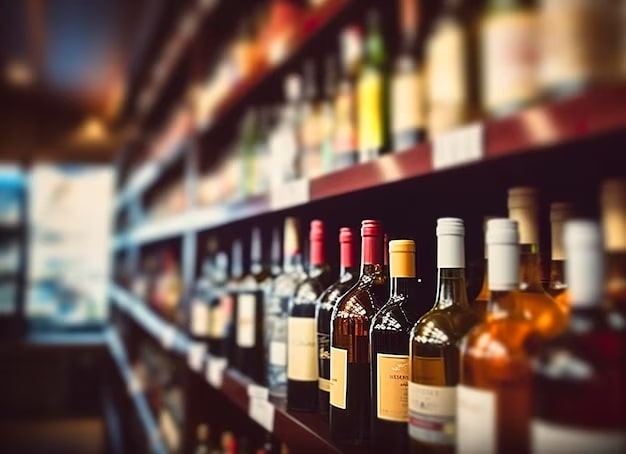 Address: Highland Village Shopping Center, Target Hill Rd, Greenwith, SA 5125
Contact Details: (08) 8288 0721
Pricing: $ to $$$
BWS Greenwith has your back when it comes to quenching thirst. Their beer selection is impressive, whether you're into craft brews, classic lagers, or IPAs.
Moreover, BWS Greenwith has a dedicated wine shop full of crisp Sauvignon Blanc, buttery Chardonnay, bold Shiraz, and effervescent sparkling wines. You can also pick up your favorite liquors like smooth whiskey, zesty gins, or fiery tequilas.
Additionally, their premix shop offers pre-batched cocktails and mixers. And they offer wine tastings, allowing you to explore different varietals and discover new favorites.
St Georges Bakehouse
Address: Shop 9/222 Target Hill Rd, Greenwith SA, 5125
Contact Details: (08) 8289 6918
Pricing: $ to $$
St. George's Bakehouse is our team's top shopping spot for satisfyingly flaky, golden-brown pastries and freshly baked bread.
Their donuts are mouthwatering, whether you're a fan of rich chocolatey goodness or prefer the simplicity of a cinnamon-sugar dusting. This bakery also takes pies to a whole new level, with options like hearty meat pies and flavorsome apple pies.
And if you're looking for the ultimate on-the-go snack, St. George's Bakehouse savory and crispy sausage rolls are worth a shot.