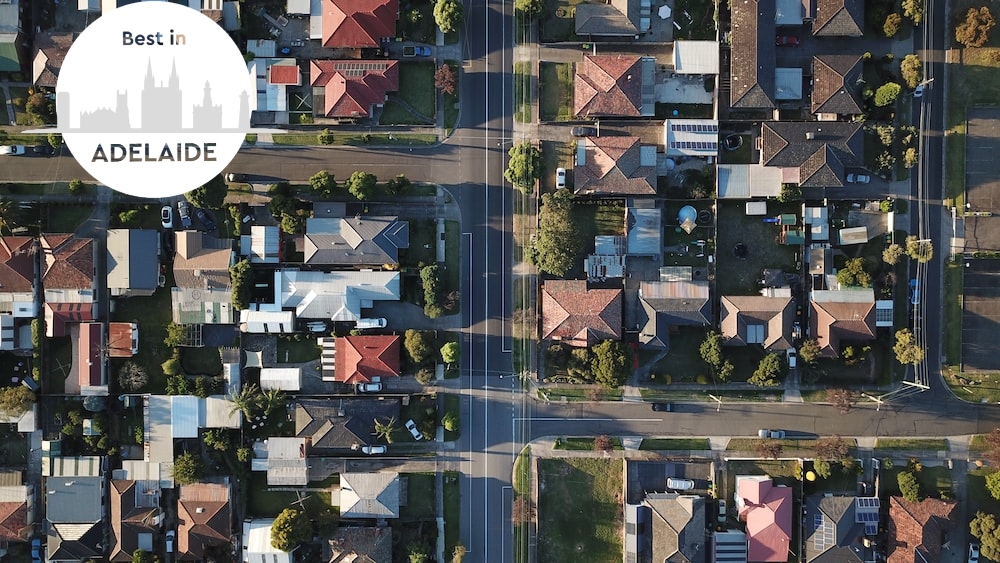 Suburb Trip: A Kensington and Kensington Park Travel Guide
Want the lowdown on Kensington and Kensington Park's hidden treasures?
From savoring a meal at the legendary Rising Sun Inn to basking in the beauty of Kensington Oval, we spill the beans on these suburbs' must-see gems.
How to Get to Kensington
Car: Driving eastward from Wakefield Street to Wakefield Road is the fastest and most direct way to get to Kensington from the Adelaide CBD.
Continue driving east of Wakefield Road until you reach the roundabout near Dequetteville Terrace.
Use this roundabout to reach Kensington Road, where you must subsequently drive east to its intersection with Maesbury Street. Follow the said street to reach the suburb of Kensington.
Bus: From the CBD, ride a bus at Stop E1 Currie Street – Northside. You'll be dropped at Stop 1- Magill Road – Northside, where you must walk south to reach Kensington.
Where to Eat in Kensington
Rising Sun Inn
Address: 60 Bridge St, Kensington, SA 5068
Contact Details:Pricing: $$
The Rising Sun Inn offers a cozy, colonial-themed interior. The brick walls and the fireplace in the VIP area give it a distinct, nostalgic atmosphere.
As for the food, their sticky braised pork belly is a must-try. The tender and savory pork belly is accompanied by green apple herb slaw, balancing its richness.
The 2020 Dutshcke Shiraz Cabernet from Barossa Valley is a bold choice to pair with this dish. It has a complex flavor profile with deep, dark berry notes and hints of oak and spice.
The Kensington Hotel
Address: 23 Regent St, Kensington SA 5068
Contact Details: (08) 8332 1300
Pricing: $$
The Kensington Hotel sure knows how to set the mood. This cozy establishment boasts an intimate, classic pub-themed interior with soothing low-level lighting.
When it comes to the chow, their lamb shank satisfied our team's meaty cravings. It's perfectly tender and served with a side of roast garlic mash.
Their liqueur coffee is a terrific choice when it's time to wet your whistle. It packs a robust espresso base with liqueur and topped off with a dollop of whipped sweet cream.
For dessert, we prefer their creamy chocolate crème brûlée.
High Street Cafe
Address: 4 High St., Kensington, SA 5068
Contact Details: 0408 851 020
Pricing: $
High Street Cafe is a relaxed dining spot surrounded by trees. We found their sweet and tart homemade apple crumble delightful!
The potato and leek soup is an alternative if you prefer a savory dish. It's peppery, earthy, and slightly salty.
The best-selling drink here is their velvety cappuccino sprinkled with cocoa or cinnamon. Kids also love their sweet, creamy hot choco, best paired with the cafe's trademark buttery scones.
Things to Do in Kensington
Visit Borthwick Park
Address: Thornton St, Kensington, SA 5068
With river-red gums, ash, and pepper trees, Borthwick Park spans 1.8 acres.
This lush expanse is ideal for strolls, family outings, and outdoor games like frisbee and tag. It also boasts amenities like well-maintained playgrounds for the little ones and clean and cold drinking fountains.
Second Creek also meanders through this park, creating a picturesque setting for picnic-goers and avid birdwatchers.
The avian residents here are a diverse bunch, you can see lorikeets, kookaburras, and rainbow rosellas. And if that's not enough to satisfy your curiosity, the park also hosts a colony of bats.
Swim at the Norwood Swimming Center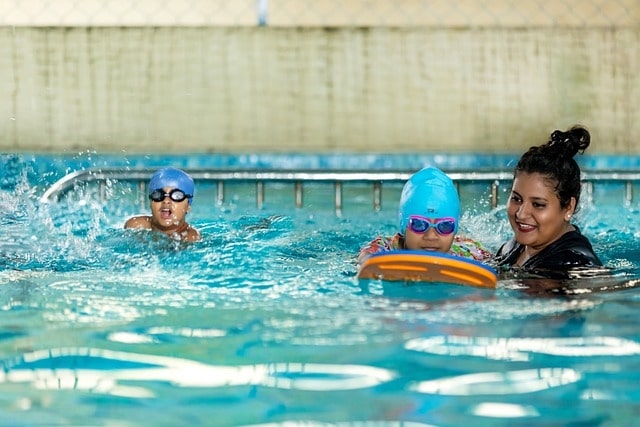 Address: 32 Phillips St, Kensington, SA 5068
Contact Details: (08) 8431 1327
Visiting Kensington on a hot day? You can beat the heat at the Norwood Swimming Center.
This kid-friendly swimming spot has a well-appointed toddler pool, offering shady structures. In addition, from December to the end of February, they put an inflatable obstacle course on the swimming pool, turning it into an aquatic playground.
The center provides well-maintained change rooms, along with shower and bathroom facilities. When it's time to satisfy those post-swim hunger pangs, there are on-site BBQs and a food kiosk.
Where to Shop in Kensington
Happy Mart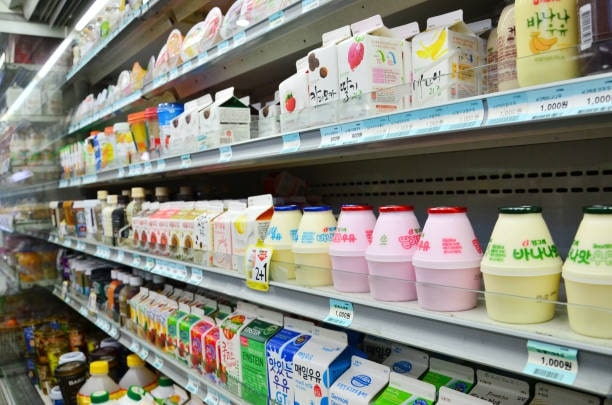 Address: 5068/298 The Parade, Kensington, SA 5068
Contact Details: (08) 8333 2834
Pricing: $
We were happy to find an eclectic mix of Asian snacks in Happy Mart!
Their Korean selections include kimchi, gochujang, and spicy noodles. The creamy and refreshing Korean vanilla latte here is also a must-try, especially with their sweet potato chips.
Meanwhile, their Japanese offerings include miso, instant ramen noodles, frozen sushi, and tempura. They also have Japanese veggies like kabocha (Japanese pumpkin), daikon/mooli (radish), and negi (Japanese bunching onion).
OTR Kensington
Address: 294 The Parade, Kensington, SA 5068
Contact Details: (08) 8876 5110
Pricing: $
OTR Kensington is a well-stocked convenience store with fresh and packaged food items. Customers can find everything from fruits to snacks like sausage rolls and chips.
In addition to groceries, OTR Kensington offers a selection of beverages, including soft drinks, bottled water, juices, and their top-selling hot coffee and matcha.
You can also buy drinks and snacks from local brands like CHILL, Hungry Jacks, and Moe's Dog and Shake.
How to Get to Kensington Park
We'll now venture to Kensington Park, located just 1.20 kilometers away from Kensington.
Car: To reach Kensington Park from the Adelaide CBD, drive to Wakefield Street and drive east to Wakefield Road. Use the roundabout near Dequetteville Terrace to access Kensington Road.
Head east of Kensington Road until you reach its intersection with Portrush Road, where you'll make a sharp left turn. Drive northward on Portrush Road and turn right to The Parade.
You can then reach Kensington Park by driving east.
Bus: From the CBD, take a bus from Stop E1 on the north side of Currie Street. The bus will stop at Stop 1 on the north side of Magill Road.
From there, head south on foot to reach Kensington Park.
Where to Eat in Kensington Park
Hula Hoop
Address: 2/269 Kensington Rd, Kensington Park, SA 5068
Contact Details: 0431 677 161
Pricing: $$
Hula Hoop is a breath of fresh air. A lush garden surrounds this alfresco resto!
They offer several dishes, but it's the yufka rolls that stand out. It's spiced savory ground lamb encased in delicate filo pastry.
The meat is drizzled with a velvety yogurt and garlic butter sauce.
For drinks, take Blanc de Blancs by Louis Bouillot for a sophisticated choice. This effervescent French wine has crisp flavors reminiscent of green apples and citrus.
Burgers n' Malt
Address: 402 B27, Kensington Park, SA 5068
Contact Details: (08) 8331 4000
Pricing: $
Burgers n' Malt is simple and gets the job done. This burger joint's interior is minimalist and chic, with graphite walls and black furniture.
The star dish here is the classic and crowd-favorite B n M Beef Burger. It has succulent South Australian beef cooked in a soft, golden potato bun.
The lettuce offers a refreshing crunch, while ripe tomato slices and relish offer a burst of sweetness. Burgers n' Malt's Veg Classic also steps up to the plate for veggie lovers.
Nonna and I
Address: 324 Magill Rd, Kensington Park, SA 5068
Contact Details: (08) 8331 1922
Pricing: $$
If you enjoy fantastic art and top-tier food, you'll appreciate Nonna and I. Its facade has paintings of fruits, and the interior also has a mural of rolling hills and clear skies.
As for the gastronomic delights, their beef cheeks are a masterpiece of slow cooking, resulting in tender, savory, and subtly sweet meat. It comes with tender broccoli and roasted pumpkin or garlic mashed potato.
The Prawn Napolitana is another dish we highly suggest. It contains sauteed prawns in a robust red tomato sauce infused with aromatic basil and garlic, then served over fine angel hair pasta.
For dessert, try their tiramisu and extensive selection of gelato.
K BAP Korean Food
Address: 267 Kensington Rd, Kensington Park, SA 5068
Contact Details: (08) 8332 5800
Pricing: $
K BAP Korean Food is inviting, with its pristine white color scheme, well-spaced seating, and helpful staff.
Now, let's discuss the eats. Their kimchi jjigae features tangy and spicy kimchi with tender tofu and pork slices that soak up the bold flavors, creating a comforting, warm soup.
Another dish that appealed to our tastebuds was the cheese tteokbokki. It contains chewy rice cakes, fish cakes, and indulgent creamy cheese.
Blue Frangipani Cafe
Address: Shop 2/400 Magill Rd, Kensington Park, SA 5068
Contact Details: 0473 475 957
Pricing: $$
Blue Frangipani Cafe is one of Kensington Park's most-visited eateries. Glass walls infuse the indoor space with natural light and create an airy and open atmosphere.
The first standout for our team is the Cajun chicken wrap. It has tender chicken breast seasoned with bold Cajun spices and wrapped in a tortilla with crisp lettuce and juicy tomatoes.
The resto's famous savory and salty Mexican eggs with bits of bacon taste amazing too. For dessert, go with this moist, sweet, and chocolatey Mississippi mud cake.
Top Things to Do in Kensington Park
Visit the Kensington Oval
Address: The Parade, Kensington Park, SA 5068
The Kensington Oval is a cricket lover's paradise. This iconic ground has seen legends like Sir Donald Bradman.
It has a field size of 153m x 119m with trees and seating options along the track field. Plus, dogs are allowed when there are no games!
Flower enthusiasts will also enjoy wildflowers, like golden wattle and kangaroo paw, blooming near shaded picnic spots. In addition, there's a fully fenced playground with a slide and climbing platforms.
Play cricket at Bradman Park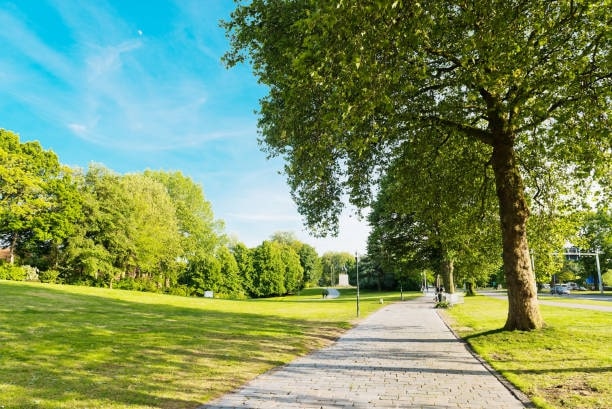 Address: 1/7 Bradman Ct, Kensington Park, SA 5068
The Bradman Park, named after the iconic cricketer, is a grassy area for casual cricket games. There's no facility or shop here where you can purchase or rent cricket gear, so be sure to bring yours.
It's smaller than the Kensington Oval, but its well-maintained greenery and rose beds still attract visitors.
You can use the flat, smooth path encircling it as a bike trail, perfect for novice riders. Colonial and Victorian homes are also within Bradman Park, making it more attractive.
Relax at Kensington Park Reserve
From yxy1.1
Address: Olympic Ln, Kensington Park, SA 5068
Nature lovers and tennis enthusiasts will love Kensington Park Reserve. Two tree-lined tennis courts are at your disposal.
Families with children in tow will find the playground particularly inviting. It boasts three swings, including one for toddlers and a double swing for sharing.
There's a metal sit-in spinner, an array of bridges and platforms, spring-mounted balance platforms, and even a log with whimsical animal sculptures. Shade is minimal, but there are grassy areas offering plenty of space for picnics and relaxation.
Where to Shop in Kensington Park
Red Rosie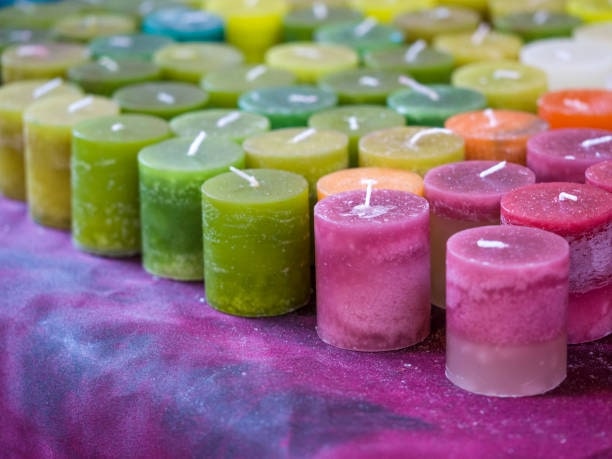 Address: 265 Kensington Rd, Kensington Park, SA 5068
Contact Details: 0439 222 520
Pricing: $
If you're on the prowl for a sweet-smelling souvenir, Red Rosie is where it's at. This shop creates scented candles with lingering fragrances.
Take for example their signature product, Holy Wood, a captivating blend of mandarin, spearmint, pine, and palo santo.
They also offer exclusive workshops where you can learn how to concoct your signature fragrance.
Love in Istanbul
Address: 318 Magill Rd, Kensington Park, SA 5068
Pricing: $
Love in Istanbul is another spectacular souvenir shop in Kensington Park.
This local gem has been enchanting shoppers since 2013 with its colorful and highly detailed Turkish mosaic lamps, ceramics, jewelry, and more.
You can also embark on a hands-on journey to create your mosaic masterpiece through their DIY kits and educational workshops.