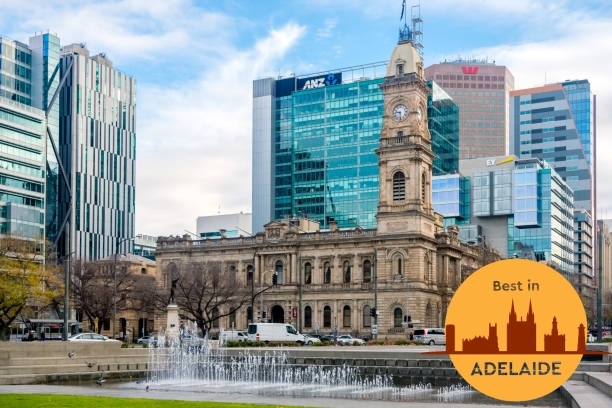 The City's Heart: A Victoria Square Adelaide Travel Guide
Victoria Square (a.k.a. Tarntanyangga) stands proudly at the heart of Adelaide, embodying the city's vibrant essence.
This lively spot is CBD's central and largest square, boasting 8 acres of greenery and park structures. It combines historical charm, modernity, and activities like visiting the Queen Victoria Statue or joining energetic raves.
Looking to visit? Our travel article below will give you all the details you need!
Things to Know
Address: Grote St, Adelaide, SA 5000
Contact Details: (08) 8203 7203
Operating Hours: Open 24 hours
Best Time to Visit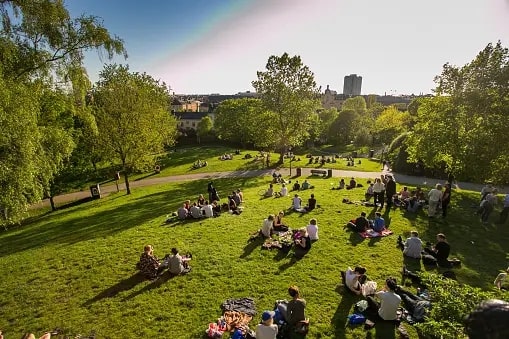 The optimal time to visit Victoria Square Adelaide is spring (September to November) and autumn (March to May) due to the pleasant weather with average temperatures ranging from 12°C to 24°C (53.6°F to 75.2°F).
How to Get Here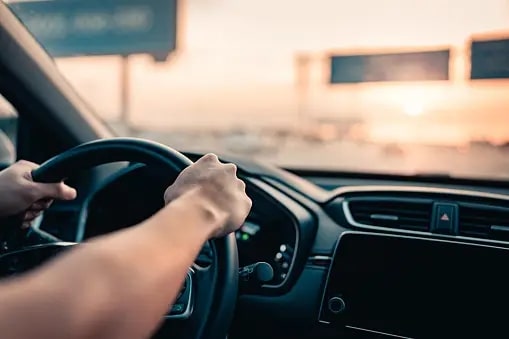 From the North: To get from the Adelaide CBD to Victoria Square, start by heading southwest on King William Street, then take a right onto Victoria Square and continue until you reach the square's main entrance.
From the South: If you're starting from the CBD's southern section, you should move northwest on King William Street and take a left turn to get to the square.
From the West: Go eastward of Grote Street until you reach Victoria Square. Alternatively, you may follow Gouger Street and take a northeast turn upon reaching the Victoria Square intersection.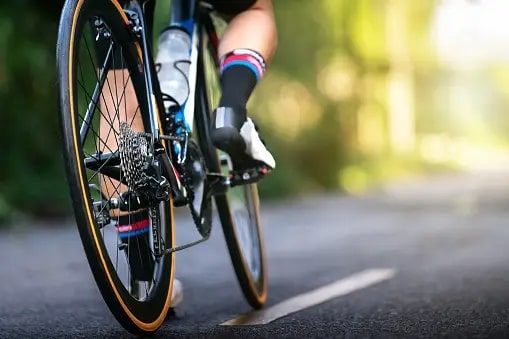 From the East: Drive west of Wakefield Street and Angas Street. The latter is a longer path because you must take a northern and a subsequent left turn to reach the square.
The distance depends on your starting point, the farthest being around 1 km. We recommend driving or cycling if you're far from the square, but walking is fantastic too.
You may also reach Victoria Square via bus, train, and light rail.
The nearest bus stops are Stop T1 Victoria Sq – West Side (1-min walk), Stop W Grote St – South Side (2-min walk), and Stop D3 Grote St – North Side (2-min walk).
The closest stations are City South (3-min walk) and Adelaide Tram Stop (5-min walk).
Top Things to Do
Visit the Queen Victoria Statue
The Queen Victoria Statue is worth visiting due to its historical importance and impressive design, paying tribute to Queen Victoria's reign (1837 to 1901).
It's also an intricate and jaw-dropping artwork by the respected medalist and sculptor Sir Bertram Mackennal.
Seated on a throne, this bronze sculpture depicting Queen Victoria provides insights into Adelaide's colonial history and connections to the British monarchy. There are info boards around if you want to learn more.
The statue is on a granite base featuring four bronze picture plates and a granite bowl. It originally served as a drinking fountain, featuring ornamental bronze spouts and taps integrated into the columned granite foundation.
Explore Reconciliation Plaza
The Reconciliation Plaza celebrates the Kaurna people, who historically used this section of Victoria Square as a meeting place.
This makes the plaza culturally, spiritually, and historically significant for South Australia's traditional custodians. It features a variety of elements that promote cultural understanding.
Today @CityofAdelaide unveiled new artworks in Reconciliation Plaza in Tarntanyangga by students of Warriappendi School. pic.twitter.com/mfc1fQRE4d

— Martin Haese (@MartinHaese) November 28, 2016
Among these are indigenous artworks, interpretive signage, and gathering space, collectively aiming to enhance reconciliation efforts between Aboriginal and Torres Strait Islander communities and the broader Australian society.
Visitors can appreciate and relax in the plaza's landscape, which includes native vegetation, reflective water features, and seating areas. You may also join discussions and gatherings here that promote inclusivity and open dialogue.
See the State Survey Mark
This mark near the Queen Victoria Statue is a crucial reference point for spatial measurements, offering a glimpse into the city's cartographic history and its role in urban planning.
The State Survey Mark was positioned on July 11, 1989, commemorating the day Colonel Light put up the first peg in 1837 for the Adelaide CBD's initial survey.
Its size is noticeable, and we recommend reading the plaque's message and coordinates to appreciate its significance. Just wait for the crowd to disperse, as joggers and cyclists frequently occupy this area.
Check the Three Rivers Fountain
The Three Rivers Fountain commemorates the 1963 visit of Queen Elizabeth II and the Duke of Edinburgh, serving as a centerpiece for Victoria Square's 1960s revitalization.
The legendary artist John Dowie crafted this approximately 5-m tall masterpiece, which features three sculpted bronze figures representing the Torrens, Onkaparinga, and Murray rivers.
This creative decision was a twist on the artistic trope of making fountains to honor river gods.
In addition to the bronze figures, the fountain has a crowning glory that's a literal aluminum crown where gentle water comes out.
Beyond its artistic splendor, the Three Rivers Fountain is our team's favorite spot in Victoria Square, as the soothing sound of splashing and trickling water is a perfect mood-setter and stress reliever.
Several visitors flock here to have a picnic or read books, so visiting during weekdays is optimal for people who enjoy solitude. Remember to maintain the area's serenity during your visit.
Attend cultural events and festivals
Adelaide's festival season is one of the best times to visit Victoria Square. This time offers a unique opportunity to immerse yourself in Adelaide's creative scene, with various festivals showcasing music, art, food, and entertainment.
Some of the most jampacked festival events held here include Adelaide Fringe's Adelaide Night Markets, outdoor movie theaters, live music performances, EDM raves, and cultural workshops and trades.
Exercise solo or with a group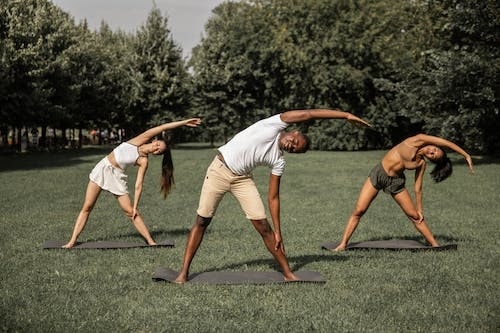 The marked walking trail of Victoria Square provides a convenient path for walking or jogging, while periodic group fitness activities like yoga and cycling offer opportunities to exercise in a sociable setting.
You may also use Victoria Square as a starting point for the Adelaide Kaunra Walking Trail, a moderate path offering 9.7 km of flat terrain with lush landscapes and city structures.
Visit the nearby Adelaide Central Market
The Adelaide Central Market is just around 200 m from Victoria Square's entrance, making it a top-tier spot for shopping and dining after a day at the square.
In this bustling market, you'll find a plethora of options to delight your taste buds. Our favorites include Something Wild's exotic meat, Aubergines' fruits and vegetables, and Asian Gourmet's authentic noodles.
_____________________________________________________________________