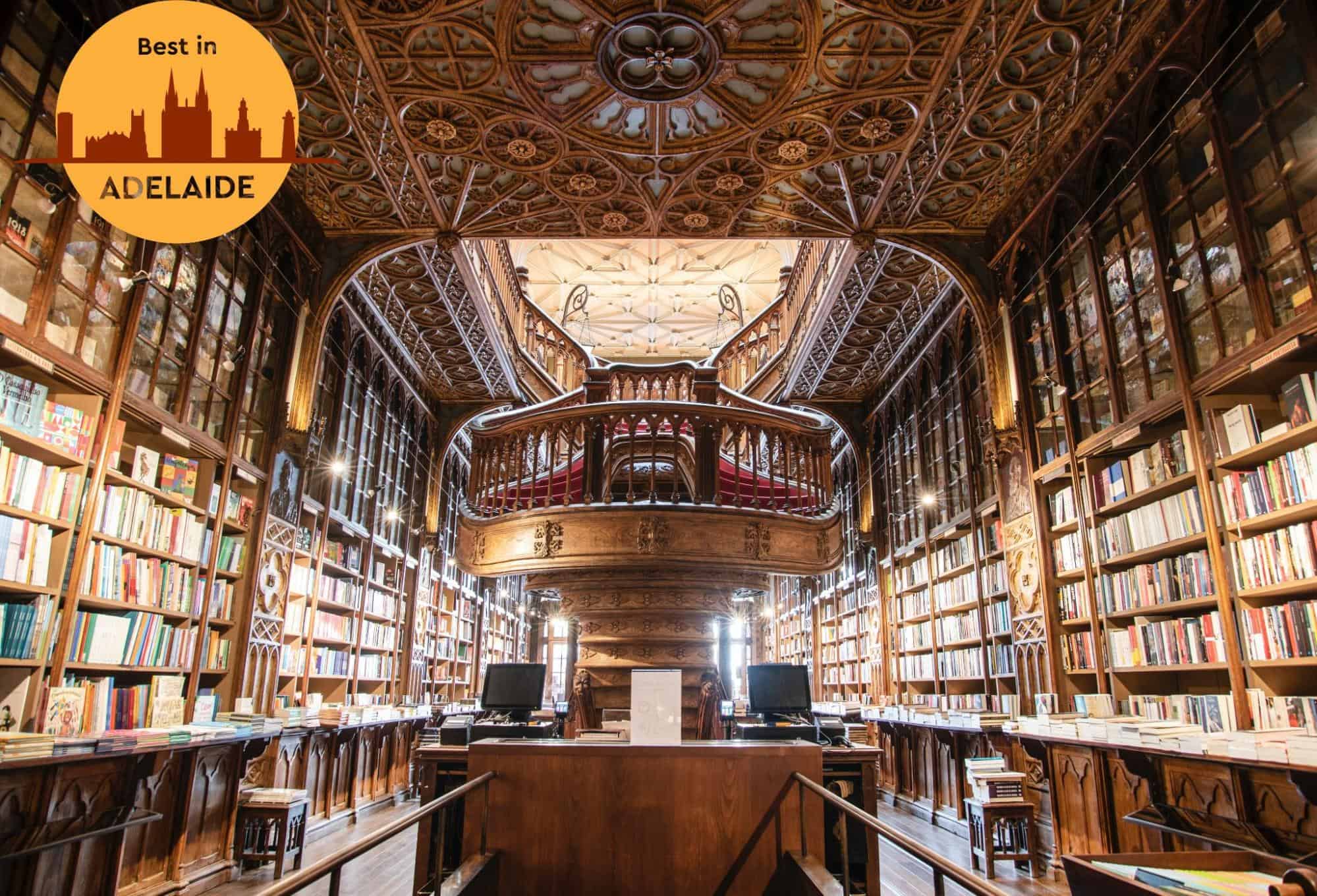 Literary Hotspots: Best Libraries in Adelaide
Yearning for a quiet corner amid the urban chaos? Libraries in Adelaide might just be your refuge!
From the historic charm of the State Library of South Australia to the modern allure of the City of Adelaide Archives, these literary havens are your ticket to escape the mundane.
Intrigued? Hop over to our article for a delightful library adventure you don't want to miss.
State Library of South Australia
Address: North Terrace, Adelaide, SA 5000
Contact Details: (08) 8207 7250
Operating Hours:
Mon to Fri – 10 am to 5 pm
Sat to Sun – 12 pm to 5 pm
The State Library of South Australia, founded in 1834, is deeply ingrained in Adelaide's history and culture.
It once hosted the region's art, library, and museum collections before the collections' growth resulted in separate buildings.
The library evolved over the years without losing its old-world charm. This spot still has its original design and furniture, such as gold-themed paint, iron handrails, and 130-year-old chairs.
The Mortlock Wing even belongs to the world's top 20 most beautiful libraries. Its impressive colonnade, elaborate wood carvings, and a blend of classical and modern design result in a jaw-dropping haven for books.
Visitors can delve into the depths of history, immerse themselves in captivating fiction, or engage with cutting-edge research materials. Unfortunately, readers cannot borrow books, and all materials owned by the library should remain within the library's confines.
Tips:
Bring your laptop if you plan to spend an extended period at the State Library of South Australia. The library offers state-of-the-art facilities that cater to the needs of modern visitors.
Join the library's events. The library is a hub for educational gatherings, workshops, and exhibitions that foster intellectual growth and cultural enrichment within the community.
Bring your kids. The library has family-friendly activities, such as LEGO-themed workshops, an art book club, and storytelling sessions!
Use the library's online catalog to look for reading materials before your visit.
Barr Smith Library
Address: LOT 1207 North Terrace, Adelaide, SA 5000
Contact Details: (08) 8313 5759
Operating Hours:
Mon to Fri – 9 am to 5 pm
Sat to Sun – Closed
The Barr Smith Library, an iconic institution nestled within the University of Adelaide's North Terrace campus, boasts a captivating blend of historical charm and modernity like the previous one we discussed.
The reading hall has a high arching ceiling and cornices perfectly fusing with the light brown color scheme. Natural light passes through the massive rectangular windows in the morning, while golden lamps help visitors read during darker hours.
The library's meticulously curated collections extend across a broad spectrum of subjects, embracing Australian history, politics, literature, English literature, and the complexities of world wars, socialism, and fascism.
Additionally, it encompasses specialized areas of study, such as women and gender studies, utopian literature, and food studies.
The Barr Smith Library also houses the Special Collections section with the Archives and Records Services. Other notable features include 24/7 access to the High Use Collection and study spaces on Level 3, fostering uninterrupted scholarly pursuits.
Borrowing books is only available to students, much to our dismay.
Tips:
The Barr Smith Library is as serene as they come. However, you can have more privacy by reading in one of its 500 individual study spaces.
On the other hand, the main reading hall is a great choice if you prefer reading with a group.
You can bring your laptop, but you may also use one of the library's 130 computers.
Book meeting rooms for group discussions or collaborative projects.
Explore Yaitya Ngutupira for Indigenous materials and Recreational Reading for leisure, broadening your academic experience.
City of Adelaide Archives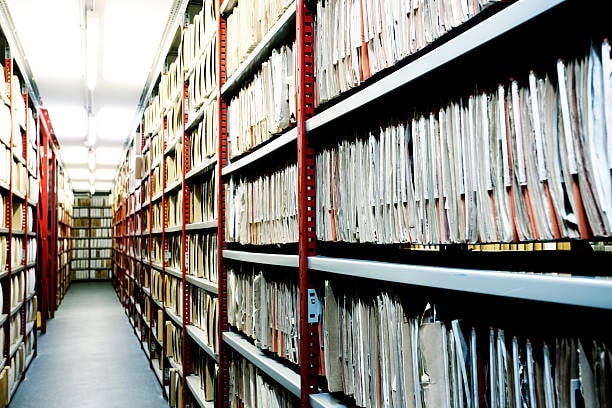 Address: Shop 10, Topham Mall Off 52, 54 Waymouth St, Adelaide, SA 5000
Contact Details: (08) 8203 7439
Operating Hours:
Mon – Closed
Tue to Thu – 10 am to 4 pm
Fri to Sun – Closed
The City of Adelaide Archives serves as a historical repository of the city's rich heritage.
The tangible records preserved at this location come from as early as the 1840s, coinciding with the establishment of Australia's oldest municipal council: the Adelaide City Council.
This library has three primary collections: the Archives Collection, which encompasses source sheets and the photo library, the Civic Collection, and the Oral History Collection.
In the Archives Collection, you'll discover a treasury of the city's heritage, housing a sizeable 5,000 shelf meters of invaluable records. The reading materials here include the city's historical maps, health records, and municipal yearbooks.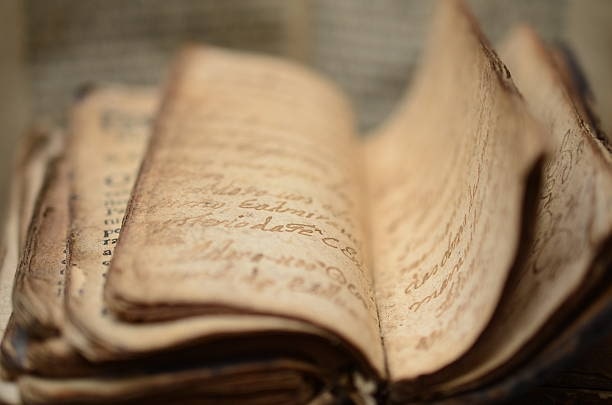 The Civic Collection is a unique compilation of historical artifacts and memorials owned by the City of Adelaide. Some must-see items in this collection are old diaries, war memorabilia, and gifts from our sister cities.
Meanwhile, the Oral History Collection has 130 interviews with individuals linked to Adelaide, providing an auditory portal to the personal narratives and experiences intertwined with the city's evolution.
Tips:
You can access some of the Oral History Collection's recordings online.
Identify your specific research interests before your visit, as the City of Adelaide Archives covers multiple historical records and materials.
Additionally, we found this library's staff very helpful. Don't hesitate to ask for assistance.
Reservations are necessary, so book to ensure availability, especially during busy periods.
Flinders University Central Library
Address: Level 1, Central Library, Humanities Road Flinders University, Bedford Park, SA 5042
Contact Details: 1300 354 633
Operating Hours:
Mon to Fri – 9 am to 5 pm
Sat to Sun – Closed
The Flinders University Central Library has a striking modern design, pairing functionality with contemporary aesthetics. Morning visitors and readers can relish a healthy dose of natural light, as this library boasts sleek glass walls.
Moreover, it's the largest library branch of the university, and it comes with an expansive reading hall.
It also provides abundant study spaces and borrowing facilities. If you're not a student, you can borrow books by joining the library's borrowers' community.
The substantial collection here includes textbooks, academic journals, reference books, and fiction, and non-fiction works.
If you can't visit the physical site, you may access the books through a comprehensive range of electronic resources, including databases, eBooks, and electronic journals.
Tips:
You can use microform materials from the Universities' Research Repository South Australia (URRSA) by requesting them through FindIt@Flinders and bringing them to the Central Library.
Assistance is readily available at the Information Desk to facilitate a seamless experience.
Attend library workshops and training sessions to enhance your research and academic skills.
Familiarize yourself with the library's policies for a hassle-free experience.
Burnside Library
Address: 401, B26, Tusmore, SA 5065
Contact Details: (08) 8366 4280
Operating Hours:
Mon to Wed – 9:30 am to 6 pm
Thu – 9:30 am to 9 pm
Fri: 9:30 am to 6 pm
Sat – 10 am to 4 pm
Sun – 2 pm to 5 pm
Burnside Libray, one of Australia's oldest public libraries, opened in 1961 and remains one of Adelaide's best literary hotbeds. It's smaller and less flashy than other libraries on this list but still gets the job done.
Visitors can explore textbooks in history, science, art, and music. We also found novels, graphic novels, adult literacy materials, and several kid-friendly stories.
Parents can also bring their kids here, as the Burnside Library provides family activities like book sharing with toddlers, storytelling for preschoolers, and parenting sessions.
Additionally, this spot has a Toy Library, where kids can play and borrow reading materials and toys while socializing with other children. Your little ones should be a member to access this fun feature.
If you don't have time to visit the physical site, you can access resources via apps like Libby or Borrowbook.
Tips:
The Burnside Library hosts workshops and sessions by the Burnside Writers' Group. Join this club if you want to develop your writing skills or simply meet fellow writers.
We also recommend joining the library's book club for book discussions.
For those interested in global cultures and languages, the Burnside Library offers a unique collection that includes Chinese, Farsi, French, German, Hindi, Italian, Japanese, Korean, Sinhalese, Spanish, and Tamil reading materials.
If you can't visit the library in person, consider the Home Library Service, which brings the library to your doorstep for added convenience and accessibility.
You can access the library's general services, including photocopying, PC usage, and printing services.
You can borrow up to 100 items if you want to read in a different spot.
Hutt Street Library
Address: 235 Hutt St, Adelaide, SA 5000
Contact Details: (08) 8203 7990
Operating Hours:
Mon to Sat – 10 am to 5 pm
Sun – Closed
The Hutt Street Library is a part of the Adelaide City Libraries. Its simplicity, spaciousness, and minimalist style stand out, with clean white walls, smooth graphite flooring, and carpets and chairs with vibrant shades of red, yellow, and blue.
It provides access to books, magazines, and digital resources. The reading area is at the library's back part, so privacy and silence are assured.
The library also offers various programs and events for people of all ages. There's also a specialized section filled with colorful decorations and child-friendly books for your little ones.
Some of our teammates have even joined the Digital Hub and signed up for Spanish Language courses!
Additionally, the library's conference room is a terrific spot for meetings or individuals wanting a more private location for reading or writing. It can hold up to 20 people and requires booking in advance.
Tips:
You can also book their meeting room if the conference room is too big. Hutt Street Library's meeting room is ideal for a group of about 5 to 8 people.
The library is best reached by bus. The nearest bus stops are K1 and J1 on the eastern side of Hutt Street and Q1 on the western side.
A disability parking spot is conveniently situated directly outside the library. Additionally, you can find accessible short-term parking options on Hutt Street, South Terrace, Gillies Street, and Halifax Street.
Marion Cultural Center Library
Address: 287 Diagonal Rd, Oaklands Park, SA 5046
Contact Details: (08) 8375 6785
Operating Hours:
Mon to Tue – 9:30 am to 7 pm
Wed – 9:30 am to 5 pm
Thu – 9:30 am to 7 pm
Fri – 9:30 am to 5 pm
Sat – 10 am to 4 pm
Sun 1 pm to 4 pm
The exceptional design of Marion Cultural Center Library is a treat for the eyes. The architects gave it a "flowy," futuristic facade; parts of the building bend to spell out an abbreviation of the city's name ("MAR").
Its main color scheme primarily features elegant flint grey and warm tawny brown hues. This color palette smoothly extends into the interior, where a captivating ceiling with a mesmerizing maze-like pattern becomes an eye-catching focal point.
The book collection is also immense. Most reading materials here discuss South Australia's culture and history, but there are also fiction, manga, non-fiction, reference books, travel magazines, and business manuals.
Tips:
You can apply for membership to borrow books and other materials from Marion Cultural Center's Library.
Try the pancakes and coffee of the cultural center's The Original Pancake Kitchen, a few steps from the library.
Check the library's website for a list of upcoming events. Some recurring ones include storytelling for preschoolers and forums discussing literature.
The library offers content creator kits to aspiring vloggers!
_____________________________________________________________________