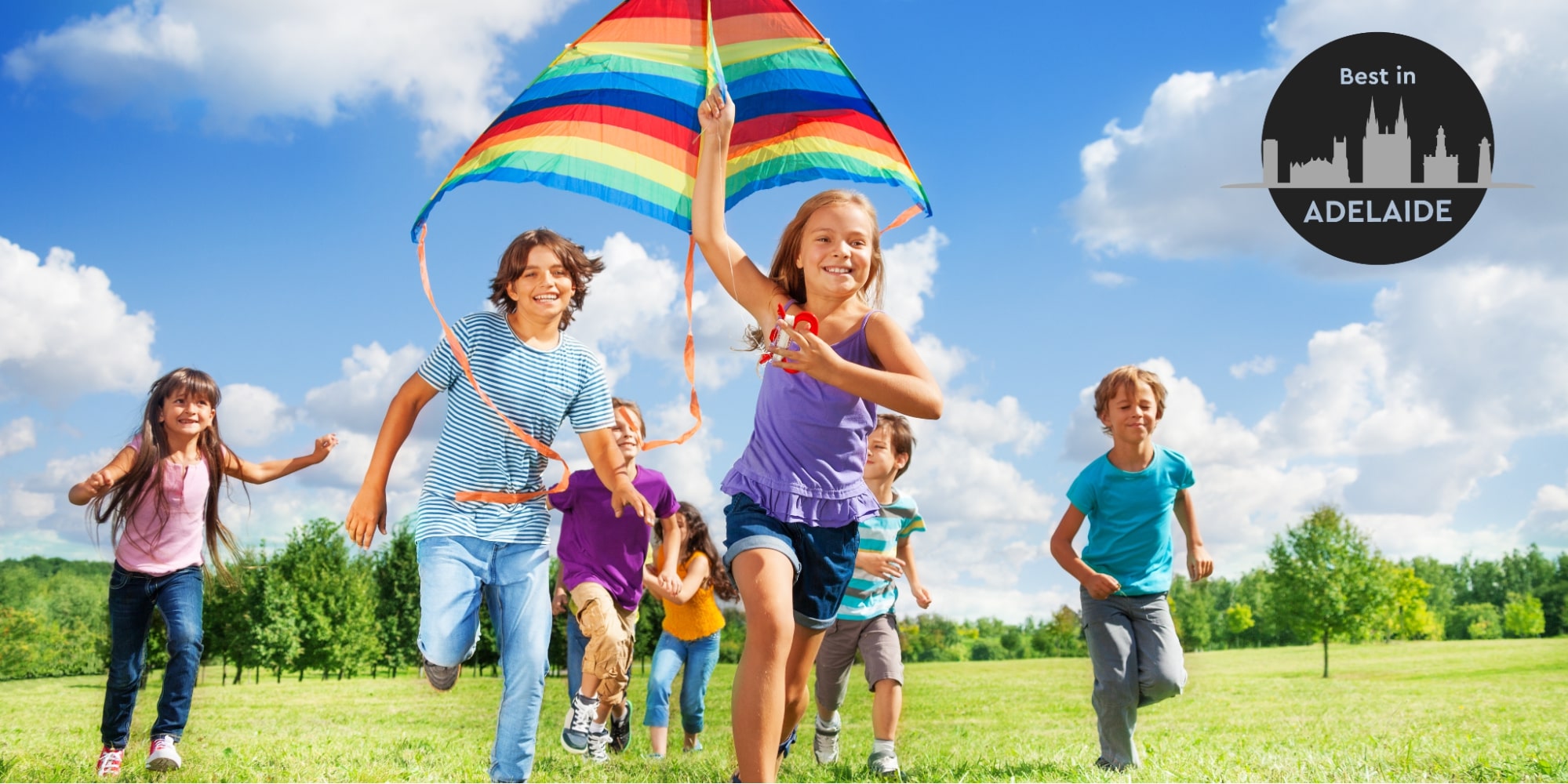 9 Fun Activities That Kids Can Do in Adelaide
By Noah Lee
Are your kids bored and jumpy? Take them out for an adventure in one of Adelaide's best spots for children!
I've made a list of the top child-friendly spots in Adelaide based on what my kids love the most, along with the activities you can do in these places. This list features animals, obstacle courses, water slides, and more, making it perfect for any family!
1. Explore The Art Gallery of South Australia
The Art Gallery of South Australia is perfect for children because it features some of the most creative and innovative art pieces I've ever seen. My kids particularly liked the interactive designs that tickled their senses.
The museum is less serious than you may think. There are many quirky and eccentric pieces that left both my children and me curious.
Do you have a creative kid? The Studio is a perfect space for them to try painting, sculpting, and weaving, all with the guidance of cheerful coaches.
To get our creative juices refilled, we attended the Start at the Gallery event, which is held on the first Sunday of each month. We made crafts and mini-sculptures of colorful dinosaurs here.
Pro tip: Ask for the guides to help you in ensuring your kids don't see anything too graphic. There's one particular piece that has had many visceral reactions, and if your kids aren't prepared for it, it's best to avoid it entirely.
2. Admire the nature and animals in Adelaide Zoo
Animals will always fascinate kids, and what better place to visit for this than Adelaide Zoo? It's less than 15 minutes from the CBD, so you know they won't get bored during the trip.
My kids' favorites were the cute panda duo: Fu Ni and Wang Wang. We saw them on a rather hot day, and it's why the pictures we took mostly featured the pandas snoring and lying on their tummies.
There's more to see, as there are more than 2,500 animals here! My kids had the chance to feed giraffes and wallabies, and the looks on their faces were simply priceless.
We appreciate how the staff ensured that each of my giddy children's questions was answered. A favorite of mine was "Do the pandas always just sleep all day?"
Pro tip: Christmas at the Adelaide Zoo is a fantastic experience. It features lunch and special shows, so be sure to reserve a visit for that day!
3. Enjoy thrilling rides at The Beachouse
The Beachouse is one of the most thrilling theme parks in Adelaide! Perfect for summer, the park is filled with gigantic slides that brought out the highest-pitched screams from my kids (and me!).
It's not all slip-and-slides, too, as there are dodgem cars, bumper boats, and a carousel if your kids prefer something more mellow. These rides were excellent ways to recover for me after the adrenaline from the giant slides!
I also attended a children's birthday party here, and the experience was fun. It can cater to kids as old as 14, and it features the park's most popular rides like the arcade, mini golf, and carousel.
Its location at Glenelg Beach makes viewing the sunset an experience on its own. Grabbing an ice cream as you watch the sun go down is an excellent finisher for a rush-filled day.
Pro tip: The arcade gets pretty loud during peak seasons. It's best to avoid it if your child is easily stimulated and scared of this.
4. Day out at Adelaide Botanic Gardens
Adelaide Botanic Gardens is a great spot to spend a day in nature with your children. It's brimming with life and has a stunning display of flora and architecture.
My children especially loved how the gardens feature diverse plant life. There are wetlands, a rose garden, rainforest gardens, and more.
Their favorites were the lightly-colored lilies that gave a pure atmosphere to the garden. It's a perfect spot for family photos!
While initially reluctant to the idea, they eventually had fun learning how to plant and compost in the Little Sprouts Kitchen Garden.
My favorite was the Palm House with Victorian architecture that blends wonderfully with exquisite plants. It's an excellent inspiration for home garden designs too!
Pro tip: It can get pretty humid on some days, so be sure to bring water with you so your kids won't get too thirsty.
5. Take Haigh's Chocolate Tour
Mmmm chocolate! Even if your child doesn't have a sweet tooth, they will still appreciate a taste of chocolate in Haigh's Chocolate Tour.
They have one of the most extensive chocolate offerings I've seen, including truffles and fudges. My children and I had fun trying the freebies here.
Watching the confectioners make the chocolate pieces in front of me made tasting them later extra special. Seeing how they made it with unique shapes of turtles and frogs was especially fun.
One of the best days to go to Haigh's is Easter. My children had fun collecting mini chocolate easter eggs which fit perfectly in their pockets.
Pro tip: The line for the chocolates-for-purchase after the tour gets long. It's better to make up your mind about the ones you'll buy before the tour ends.
6. Tree Climbing At TreeClimb
Looking to break a sweat and get fit with your children? Try the TreeClimb located just 15 minutes away from the CBD.
They have obstacle courses made just for kids. Mine particularly loved the speedy zip lines and the Tarzan swing!
You really have no choice but to face your fears here; the view from the towering trees is enough to put some shiver on your knees! Thankfully, the staff is encouraging and always prepared for children who will tap out.
I discovered my children's love for speed as they zoomed past the tree-top course without difficulty. These are made progressively more challenging, starting with the easy Yellow course and ending with the most challenging Blue course.
Pro tip: Children with jittery nerves sometimes hold up the queues. Prepare to calm down your children who might have to wait a little bit more in these cases.
7. Feed the kangaroos in Cleland Wildlife Park
Cleland Wildlife Park is further from the CBD than Adelaide Zoo, but it's the perfect spot for those wanting a closer encounter with the animals. Kangaroos and wallabies here love visitors, and we loved every second of feeding them pellets.
The park boasts 35 hectares of diverse offerings, such as wetland animals, exotic birds, and colorful lizards. They're very comfortable around humans (you can even take selfies with them!).
My children's favorites were the playful cockatoos who squawked and flapped their wings comically.
After the afternoon trip, we had fun joining the Night Walk, which gave the park a mystical feel. Viewing the nocturnal creatures wandering around the park was fascinating for the young'uns!
Pro tip: There's a lot of walking around the park to see some animals. Wear your comfiest outdoor outfits so that you don't get too sweaty!
8. Play West Beach Mini Golf
Have your kids start playing on the green in the West Beach Mini Golf. It's adorably designed with colorful plants and landscaping to make it fun for all ages.
My kids especially loved the human-sized statues of pirates, gorillas, dolphins, and deep-sea swimmers. These were great sights to see as they swung their hardest.
If you're a pro with the golf club, it's time to flex your muscles to teach the youngsters. With this 18-hole course, there's enough challenge to rile up your competitive spirit.
After the game, there are plenty of hotdogs and ice creams for the family. We chuckled as we saw their tagline, "Fun for the 'hole' family," as we munched our snacks.
Pro tip: If you're here just for fun, it's best to buy tickets only for the 9-hole course. After all, beginners may not be able to complete the 18-hole course in time.
9. Explore West Beach Adventure Park
If nothing on this list so far sounds thrilling to you and your children, West Beach Adventure Park may be it for you.
My memories of the adventure park are vivid, as I still remember the butterflies in my stomach after jumping 18 meters on their vertical drop ride Megajump!
If that sounds too intense, there's no need to worry, as they have courses made just for kids.
I'm especially fond of the names of their children's courses: koala, kangaroo, and kookaburra! The 3-person giant swing was an excellent finish to our adventure (and a very loud one!).
The park is also a fantastic choice for school climbing activities. I've seen groups of children learning teamwork and collaboration in the most exciting way here!
Pro tip: Want to be relaxed as you watch your child from afar? Sit back and relax in their cafe, which has some great blends.
---