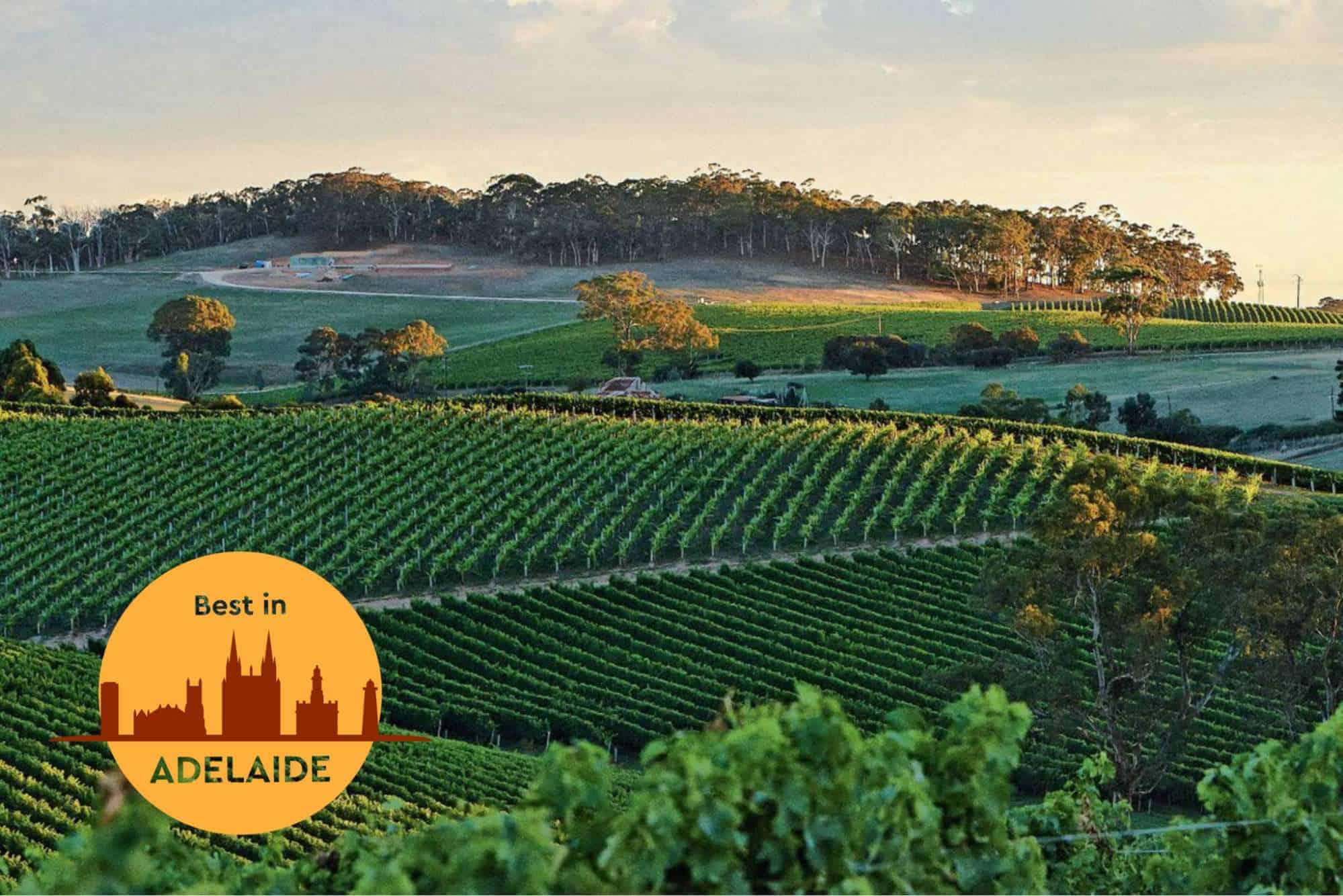 Things to Do around Adelaide Hills: The Ultimate Guide
Visiting a place for the first time can be overwhelming, and planning an itinerary might be challenging, especially when it's not just one town but a collection of many, like Adelaide Hills.
In this article, we listed some of the best natural attractions to visit in Adelaide Hills, the things to do to understand the region's arts and culture, and the things you can do with your partner and kids.
What is Adelaide Hills famous for?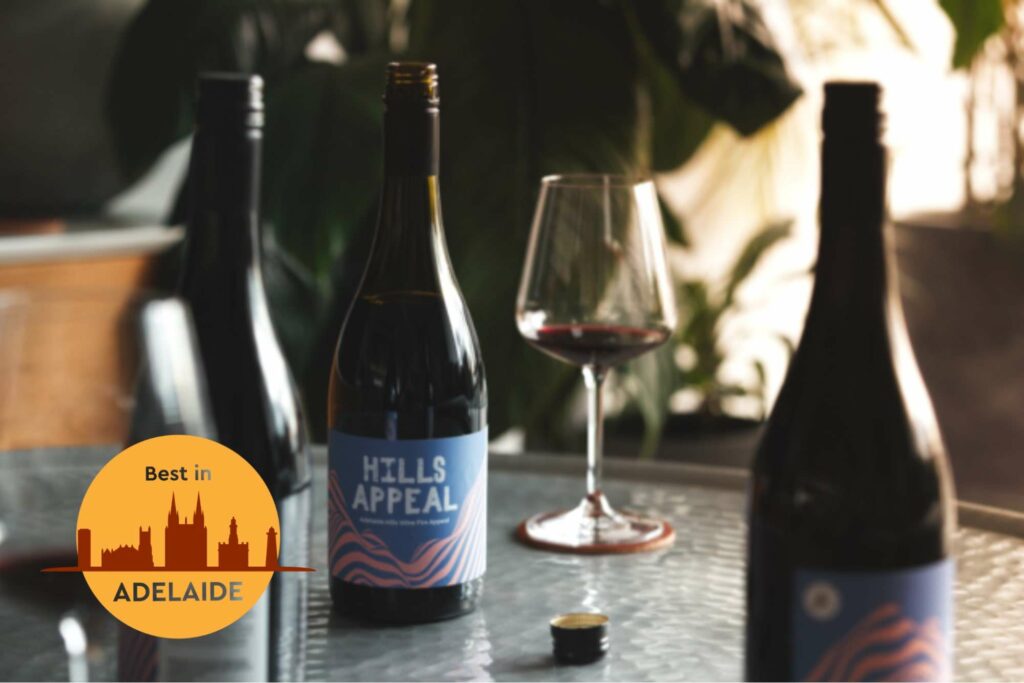 The Adelaide Hills is famous for its wine, natural beauty, and arts. The region is home to many of Australia's best Pinot Noir wines, stunning vineyards and parks, and famous artists like Nora Heysen.
The region is known worldwide for producing some of Australia's top wines. The hills have varying climates, topography, and soil, allowing winemakers to get creative and produce one-of-a-kind wines.
In addition to this, Adelaide Hills is home to many different species and beautiful sceneries. Some popular parks include Mount Lofty Botanic Garden, Belair National Park, and Laratinga Wetlands.
How Long to Spend in Adelaide Hills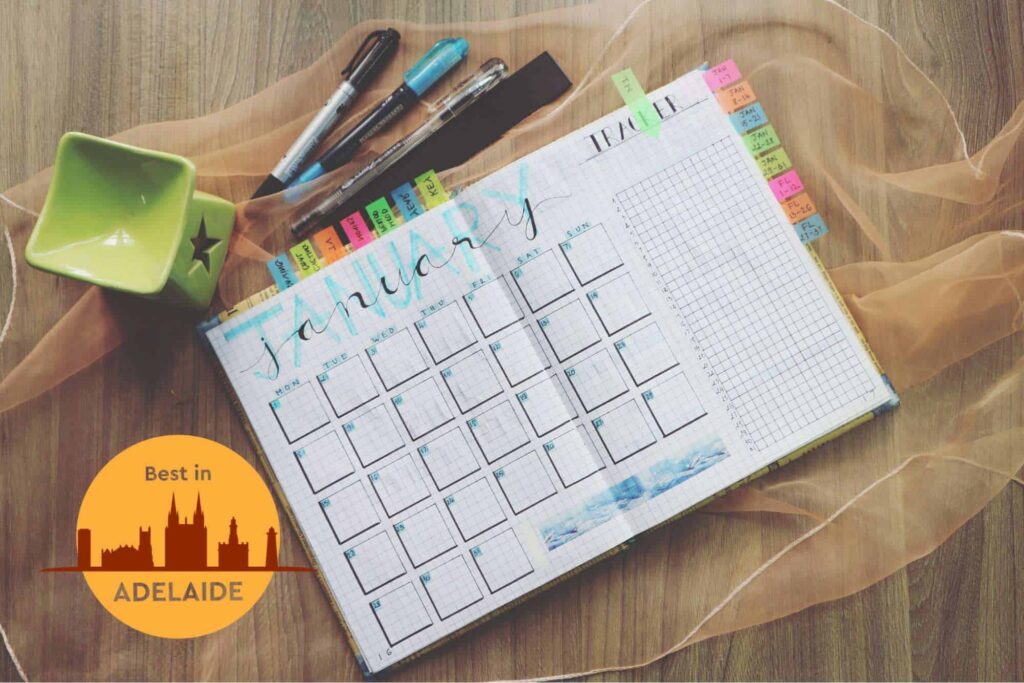 The ideal time to enjoy Adelaide Hills is at least three days. This will allow you to get to know the region, explore its towns and culture, and visit as many places as possible.
You can spend your first day appreciating nature, then do cultural activities on the second day, and finish the trip with a must-have winery tour. However you want to spend your days, Adelaide Hills will surely not disappoint you.
It's tempting to stay longer to fully discover its charms, but three days is enough for those tied to day-to-day obligations such as work and can afford only so much time away.
Things to Do around Adelaide Hills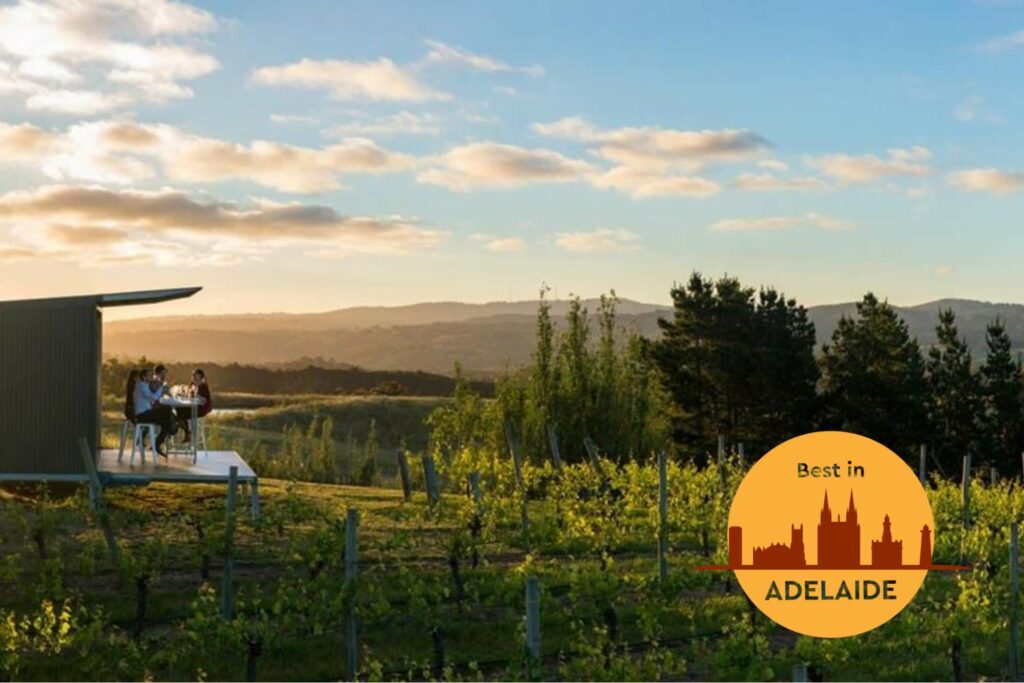 The Adelaide Hills region is full of exciting opportunities. Its long list of tourist destinations and activities will make it hard to decide which one to go to or do first.
When visiting Adelaide Hills, you can ride a bike and tour Hahndorf, Stirling, or Woodside; visit art galleries and museums; try local food and wine; appreciate nature through Mount Lofty Botanic Garden; and interact with wildlife at Cleland.
Continue reading to see some of the best activities to engage in around Adelaide Hills.
Natural Attractions to Visit around Adelaide Hills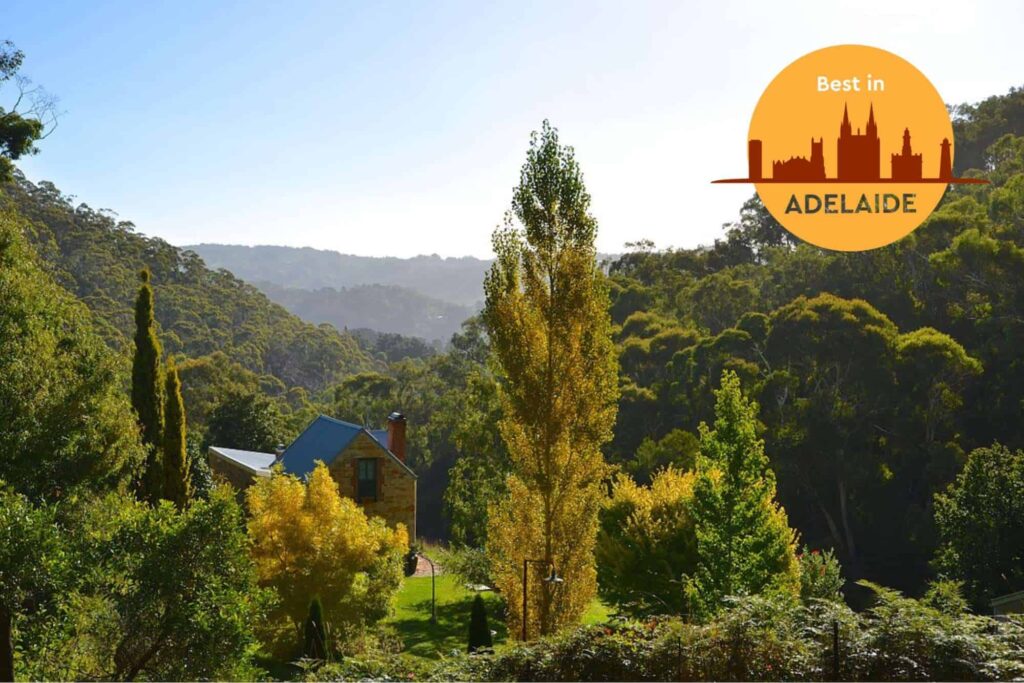 Just 30 minutes away from the city, Adelaide Hills holds some of the most breathtaking landscapes in Australia. The region is home to many species, national parks, reserves, and forests.
We've listed two of the best places you can visit to immerse yourself in nature.
Visit Cleland Wildlife Park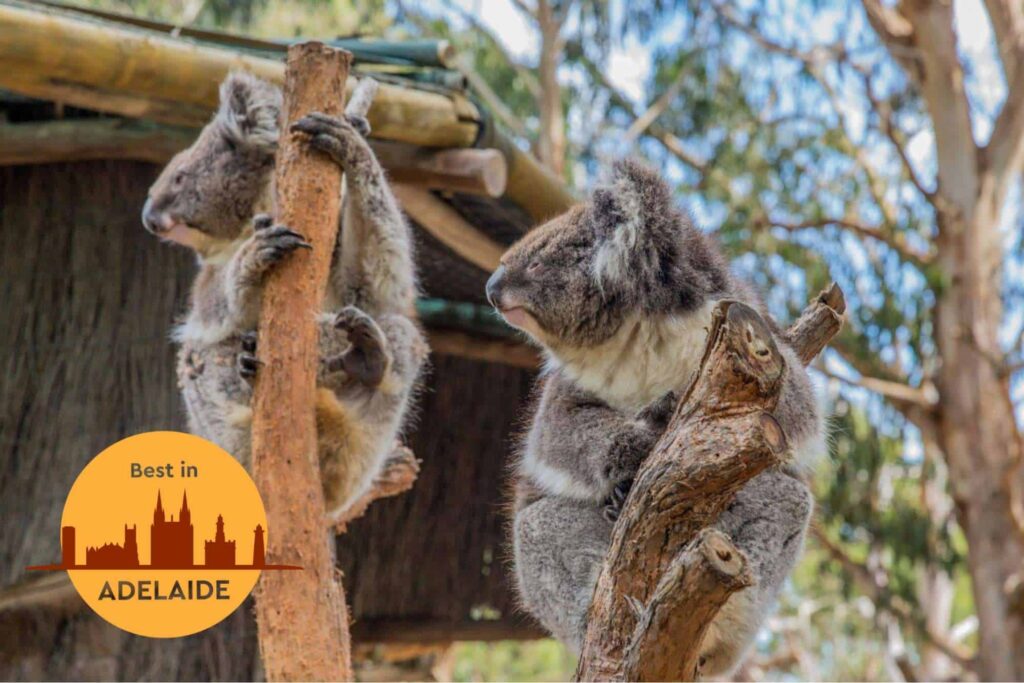 Location: 365 Mount Lofty, Summit Road, Crafers, SA 5152
Hours: Monday to Sunday: 9:30 AM to 5:00 PM
Cleland Animals Park is located around 20 minutes outside Adelaide and is home to more than 130 different species. The park gives visitors a number of unique opportunities to get up and personal with South Australia's fauna.
The 35-hectare park's free-roaming animal population offers unscheduled interactions with kangaroos, potoroos, wallabies, wombats, koalas, and more.
You may pet a koala, handle a reptile, and listen to keeper talks during your stay. Feeding the animals wandering around the park is another way to enjoy the park.
In addition to this, the park also has a café where you can grab a quick meal or coffee. You may also have a picnic at the picnic area in the park if you want to immerse yourself in nature more.
Just note that pets, except for guide dogs, are not allowed inside the park.
They're also adapting changes to their policies because of the pandemic. Make sure to check their website for updates before visiting.
Appreciate Mount Lofty Botanic Garden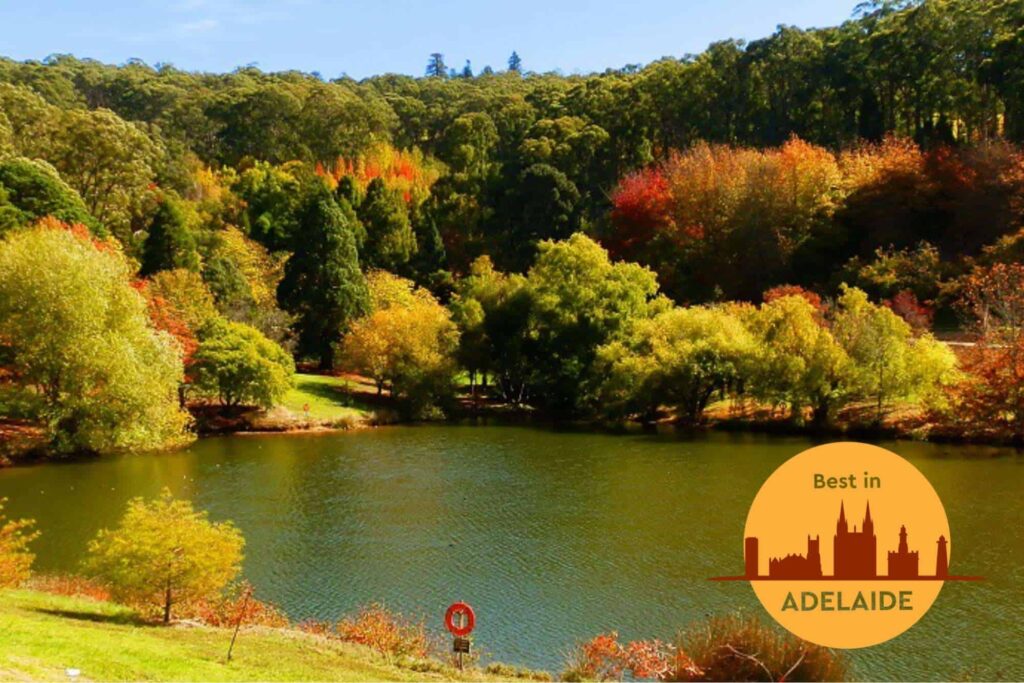 Location: 16 Lampert Rd, Crafers SA 5152
Hours:
Monday to Friday: 8:30 AM - 4:00 PM
Weekends and public holidays:
8:30 AM -7:00 PM (October to March)
8:30 AM -5:00 PM (April to May)
8:30 AM - 4:00 PM (June to August)
8:30 AM -5:00 PM (September)
Overlooking the picturesque Piccadilly Valley from the eastern slopes of Mount Lofty, the 97 hectares of Mount Lofty Botanic Garden features many displays of species that thrive in milder environments.
The garden is home to roses, ferns, rhododendron, camellias, viburnum, dwarf conifer, and other plant species from Asia. The garden also has several streams and waterfalls that can make your trip more tranquil.
To enjoy the garden to the fullest, there are several trails with differing difficulties for visitors to explore. So make sure to wear comfortable clothes and shoes on your visit.
What are the walking trails in Mount Lofty Botanic Garden?
The walking trails in Mount Loft Botanic Garden are the Nature Trail and the Lakeside Trail.
Along the Nature Trail, visitors will enter a different time and place as they catch a glimpse of the natural flora that would have been abundant in the area before the arrival of European settlers.
You will also see a dense understory of native wildflowers, shrubs, and climbers, all protected by a canopy of mature Stringybark eucalypts on the trail.
On the other hand, the Lakeside Trail showcases various stunning sculptures that convey important messages about the environment.
The garden is open daily, including public holidays, so you can visit anytime. There is also a tram stop approximately 100 meters from the entrance, which makes your trip easier.
When is the best time to visit Mount Lofty Botanic Garden?
The Mount Lofty Botanic Garden is beautiful all year long. But to truly appreciate the beauty of the plants, the best time to visit would be during spring when the plants are at their peak.
During spring, the garden is adorned with breathtaking mass displays of magnolias, rhododendrons, and camellias.
If you're not available during spring, you don't have to worry because the garden remains beautiful any season. Anytime you come, you'll be greeted by a picturesque garden.
During fall, the garden has a kaleidoscope of crimson, yellow, and bronze because of the leaves.
In the winter, the garden is sometimes blanketed in mist and fog, creating an atmosphere reminiscent of the Northern Hemisphere.
In the summer, visitors may cool off in Fern Gully, home to one of Australia's most extensive collections of ferns.
Things to Do around Adelaide Hills to Enjoy Art and Culture
The Adelaide Hills has a flourishing art and cultural scene with several museums, galleries, and studios to explore. Here are some of the things you can do to explore the region's arts and culture:
Visit art galleries and museums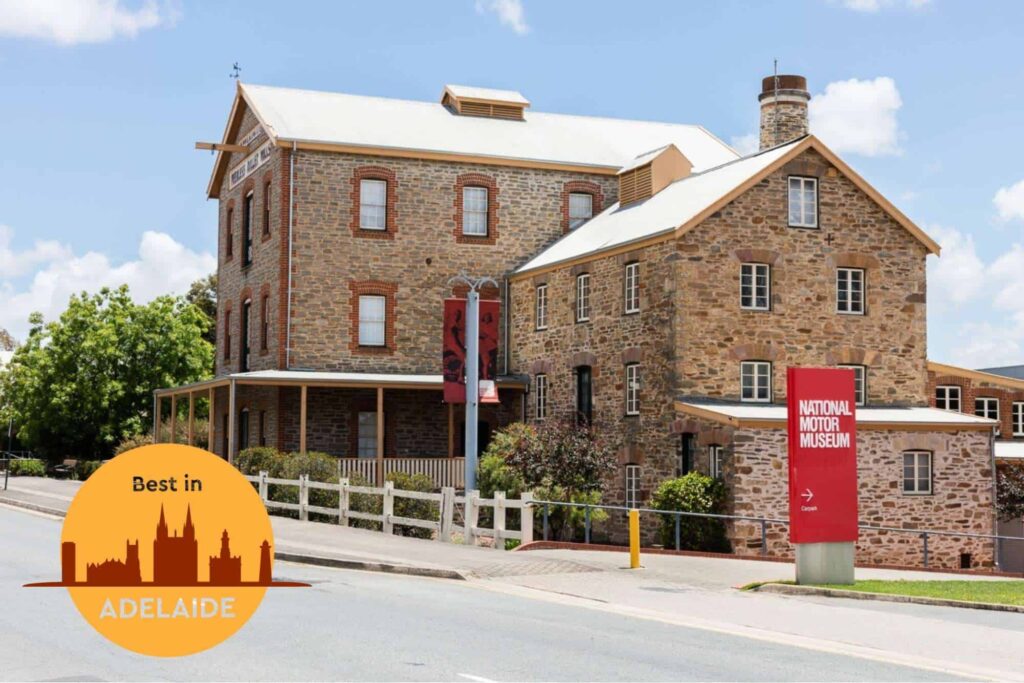 Adelaide Hills is brimming with museums and galleries celebrating the region's artistry and rich culture. Here are some of them:
Bukartilla and Tineriba Gallery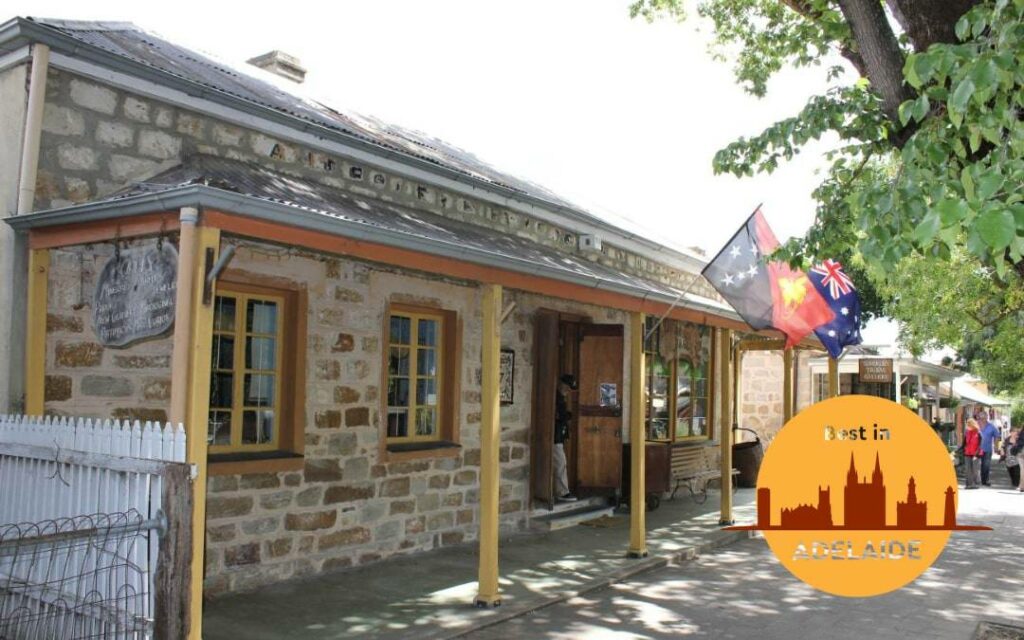 Location: 77 Main St, Hahndorf SA 5242
Hours:
Monday - Saturday: 10:00 AM - 5:00 PM
Sunday: 11:00 AM - 5:00 PM
Hahndorf is home to many places that pay respect to the local history and culture. One of these places is the Bukartilla and Tineriba Gallery, which displays a stunning collection of tribal artwork.
The gallery features Aboriginal art from all regions. You'll also find masterpieces inside the gallery from artists in Arnhem Land, Kimberley's, and other South Australian areas.
The Cedars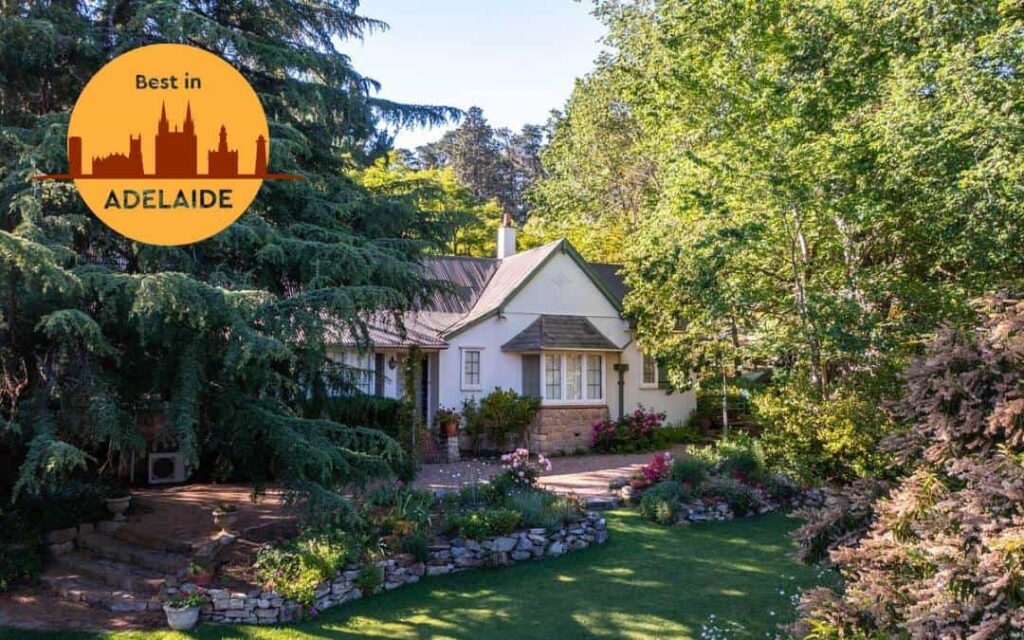 Location: Heysen Road, Hahndorf, South Australia 5245
Hours: Tuesday to Sunday: 10:00 AM - 4:30 PM
The Cedars—the home of the legendary landscape artist Sir Hans Heysen and his family—is another historical place that you can visit in Hahndorf. This is also where the well-known artist Nora Heysen lived.
The original, furnished house now displays the family's stunning works, studios, and materials, serving as a testament to the family's unforgettable artistry.
National Motor Museum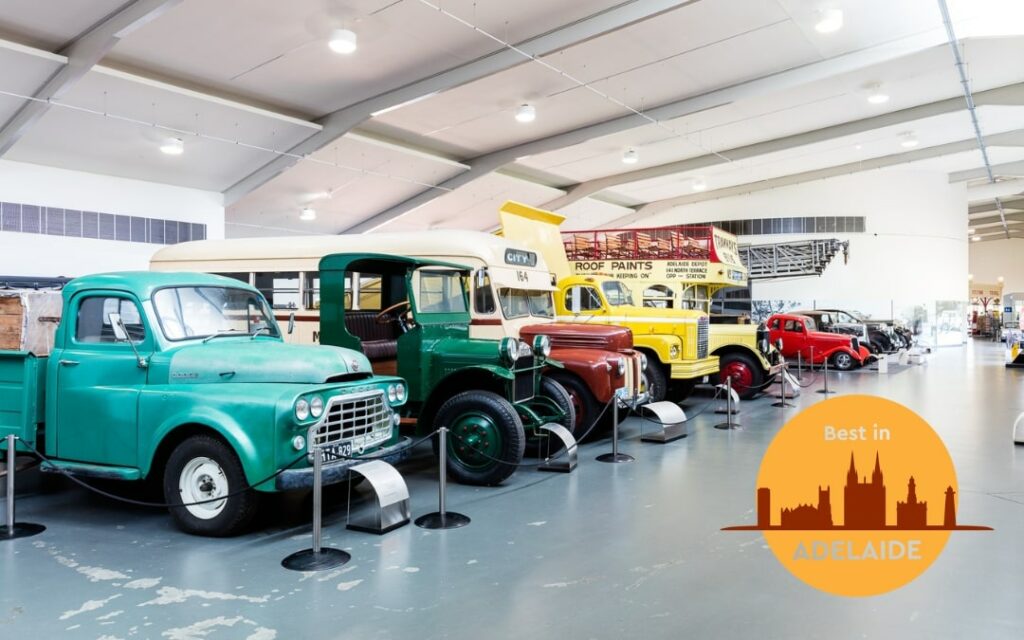 Location: Shannon St, Birdwood, SA 5234
Hours: Monday to Sunday: 10:00 AM - 5:00 PM
You may also visit the National Motor Museum in Birdwood to discover the motoring heritage of Australia. The museum displays a wide range of vehicles from Australia's road transport history, reminding us once again of how far we've come.
The museum also hosts several events that you can enjoy. Upcoming events include Morris Minor National Rally 75th Anniversary, Rolls Royce Federal Rally, and BMW Drivers Club: Show & Shine.
Community Mosaic Couch Trail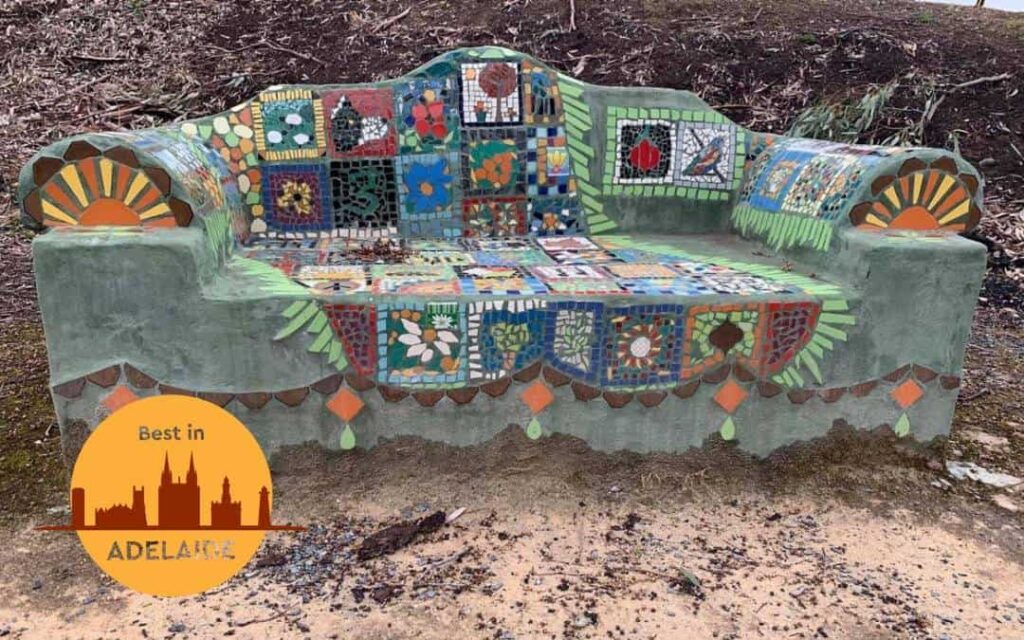 Locations: Kersbrook Hall, Cudlee Creek Soldiers Memorial Hall, Federation Park (Gumeracha), Paracombe Recreation Ground, and Houghton Inglewood Hermitage Memorial Park
If you're looking for a more hands-on experience, the Community Mosaic Couch Trail is perfect for you. For this project, locals who lost everything in the 2015 Sampson Flat Bushfire banded together to create a lasting tribute to their strength and solidarity.
You will find several mosaic couches that symbolise the communities' resilience in Houghton, Kersbrook, Gumeracha, Cudlee Creek, and Paracombe.
Taste the local wines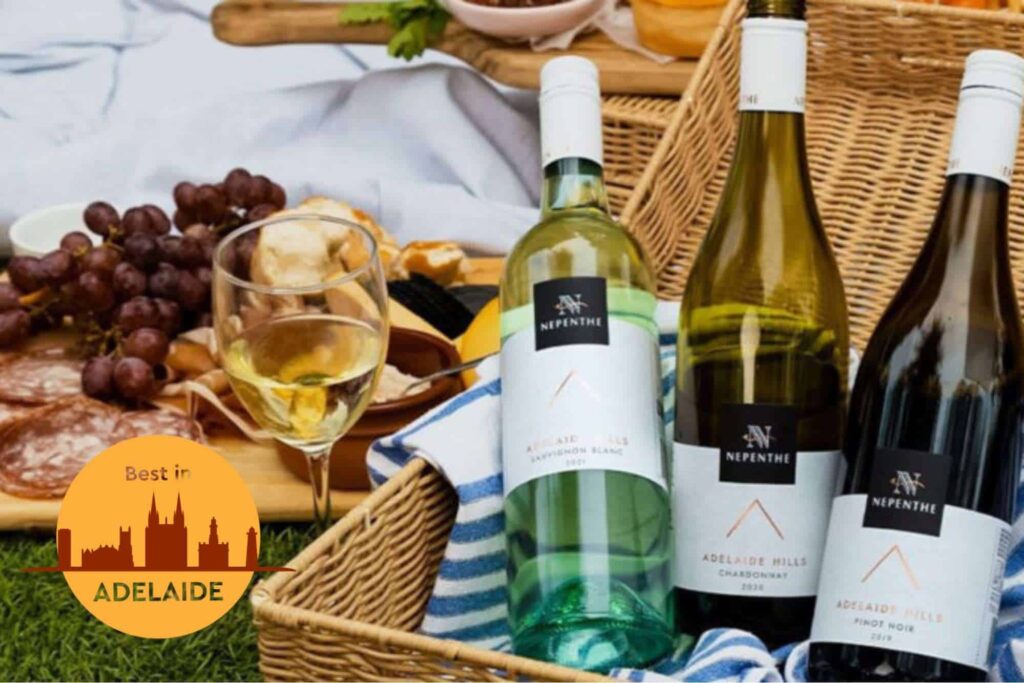 You can't say you explored Adelaide Hill if you haven't tried the region's wines. Among the rolling meadows and fruit orchards, you'll discover many vineyards cared for by creative and enthusiastic winemakers.
Adelaide Hills is known for its winemakers' creative and bold decisions in creating wines. When visiting the region, it is always a great idea to try its best wine varieties like Sauvignon Blanc, Chardonnay, Pinot Noir, and Shiraz.
The region has over 50 cellar doors that accommodate tours and provide food-and-wine pairings, master seminars, and even gourmet meals.
One of the places you can visit is Mount Lofty House. They offer private tastings and tours of their historic cellar and vineyards.
The Uraidla Hotel's underground cellar, The Tank, is also another place that can help you discover Adelaide Hills' best wines.
Another great way to enjoy a variety of Adelaide Hills' famous wines is by attending the Crush Festival, where the region's best wines will be showcased.
Romantic Things to Do around Adelaide Hills with Your Partner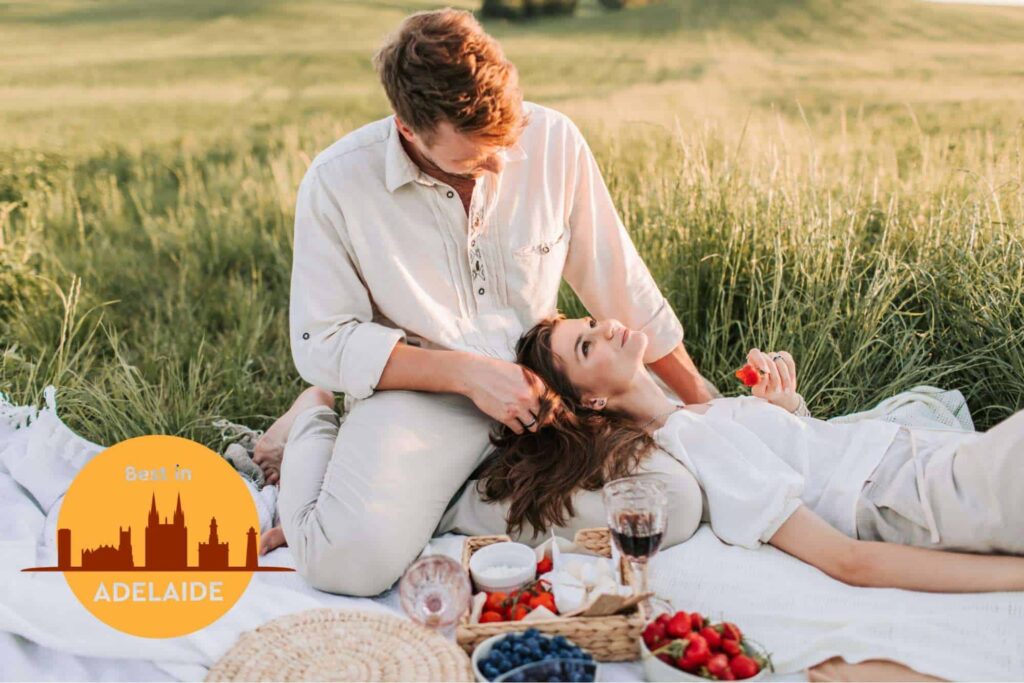 For your Adelaide Hills trip, we've listed some romantic things you can do with your lover.
Hire an e-bike in Hahndorf and explore the town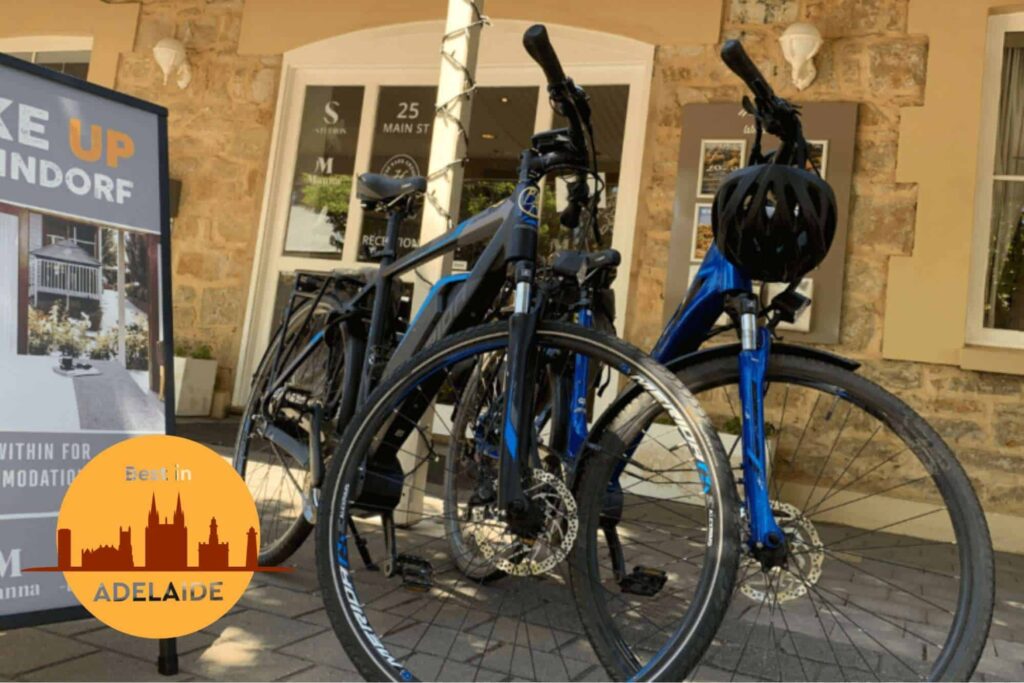 Biking in a simple park with your significant other is already special and romantic. It becomes even more romantic if you bike around a beautiful, charming place like Hahndorf.
You can hire the w-bikes from The Manna reception or from the Adelaide Hills Visitor Information.
But if you prefer to go with a group, Bike About offers e-bikes for hire that you and your lover can rent to explore the town's long list of tourist attractions. 
List of Tourist Attractions in Hahndorf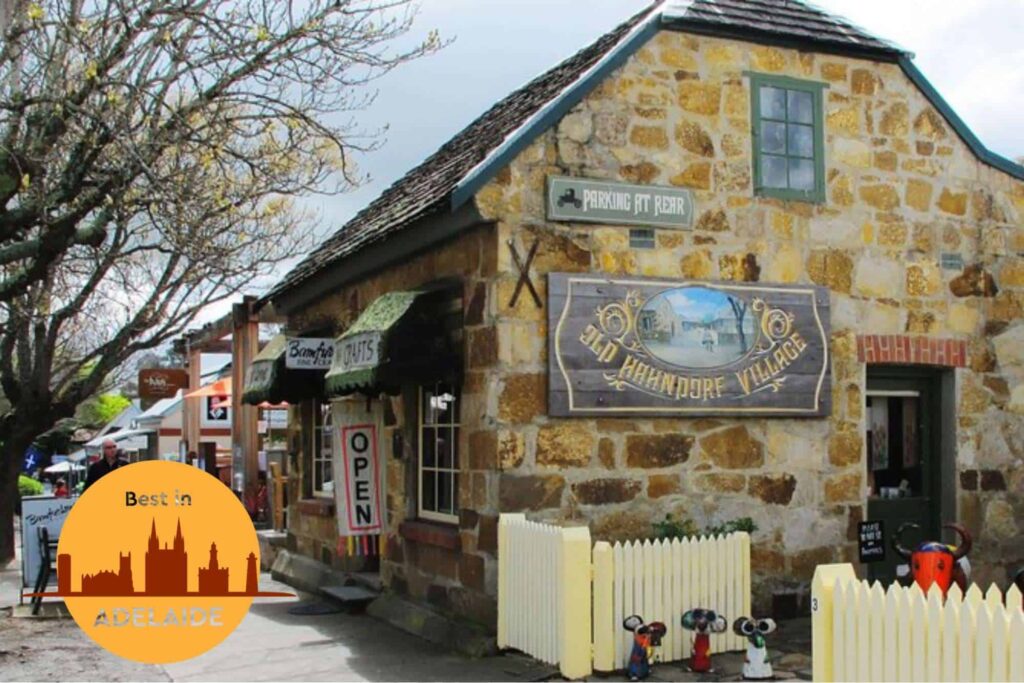 After hiring an e-bike, you might be wondering what places can you visit in Hahndorf. Well, we got you covered.
The whole town of Hahndorf attracts people from all over the world. The town has many cultural activities and scenic views that are appreciated by many Australians.
Here are some of the places you can visit in Hahndorf:
The Beerenberg Family Farm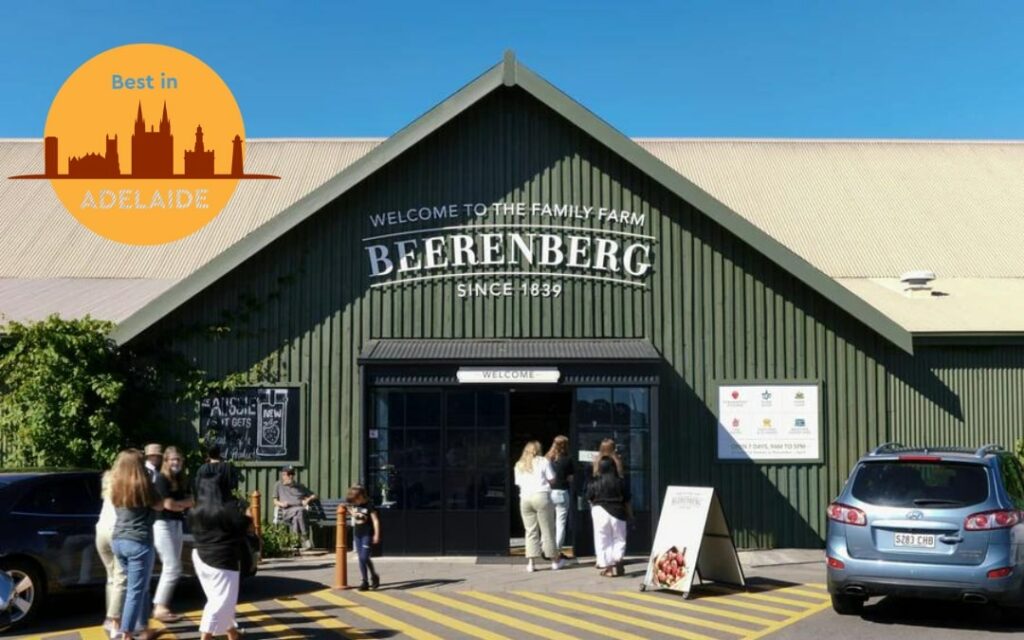 Location: 2106 Mount Barker Rd, Hahndorf SA 5245
Hours: Monday to Sunday: 9:00 AM - 5:00 PM
Grocery shopping can be romantic at Beerenberg Family Farm!
Instead of just buying strawberries at the market, you and your lover may spend time picking them on the farm if you visit anywhere between November and April.
You can also have a picnic using these strawberries and some other products you can buy at the farm's shop.
The PaintBox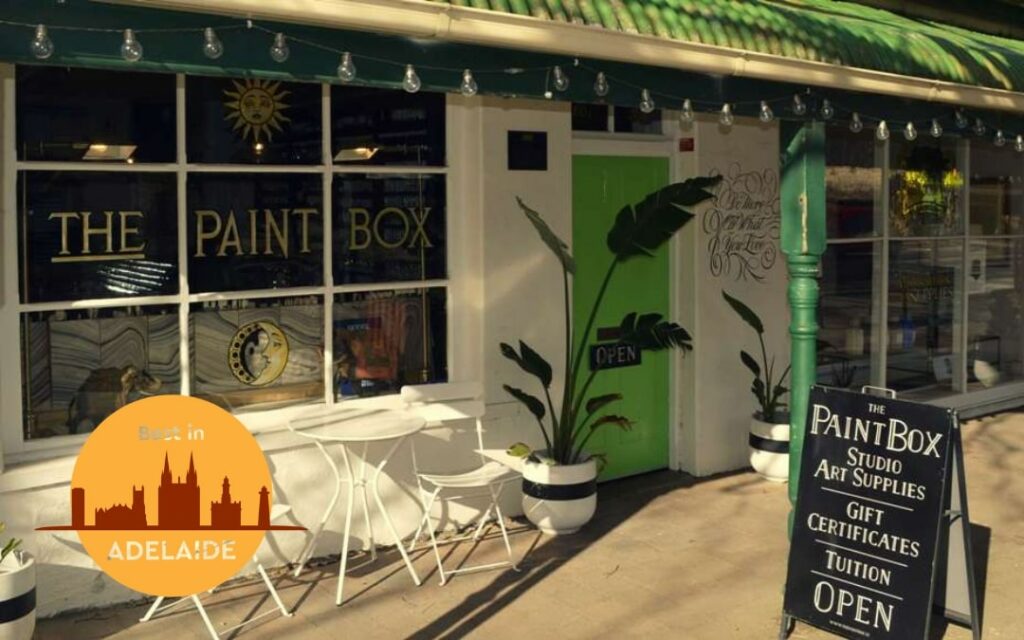 Location: 100A Mount Barker Rd, Hahndorf, SA 5245
Hours:
Monday to Friday: 10:00 AM - 3:00 PM
Saturday to Sunday: 10:00 AM - 2:00 PM
The PaintBox is one of Australia's oldest stores, opening its doors in 1838. Today, it serves as one of the creative centres in Adelaide Hills.
You and your lover can buy art supplies from the store and spend time creating gifts for each other at the store's cafe.
You can enjoy each other's company while appreciating some great artworks from artists featured in the exhibitions hosted by the shop.
German Migration Museum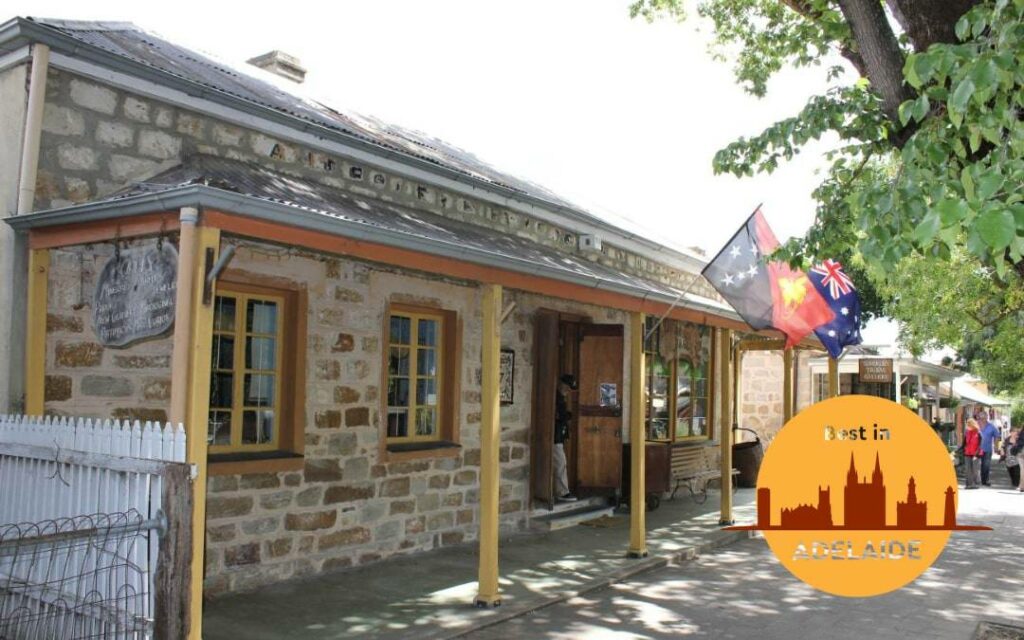 Location: 82 Kintore Ave, Adelaide SA 5000, Australia
Hours: Monday to Sunday: 10:00 AM - 5:00 PM
There's something about museums that makes them great date venues. The atmosphere, the lighting, and just the idea of spending time with your partner while learning something make museums extra romantic.
In the German Migration Museum, you'll learn about the culture, tradition, stories, and religion of the first German families who settled in Hahndorf. These can be great conversation topics for you and your partner.
It can also be a way to get to know each other more by sharing your thoughts on the museum and your history and culture.
Is Hanhdorf worth visiting?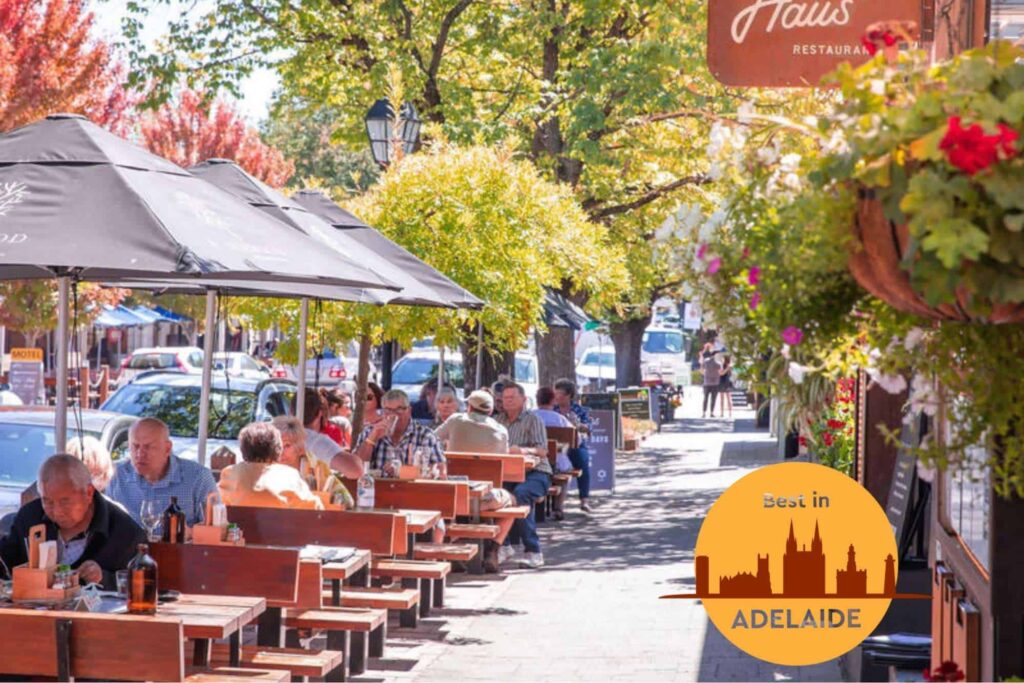 Hahndorf is a town in Adelaide Hills that is worth visiting. It has a rich culture and numerous tourist attractions, and its German-style buildings will make you feel like you are in a foreign country.
The town has a lot of monuments, restaurants, bars, cafés, and souvenir shops that you can visit. There are also farms where you can personally pick fruits.
In addition to this, the town has numerous art galleries and museums that will help you fully understand the town's history and culture.
Enjoy a romantic dinner at the restaurants in Adelaide Hills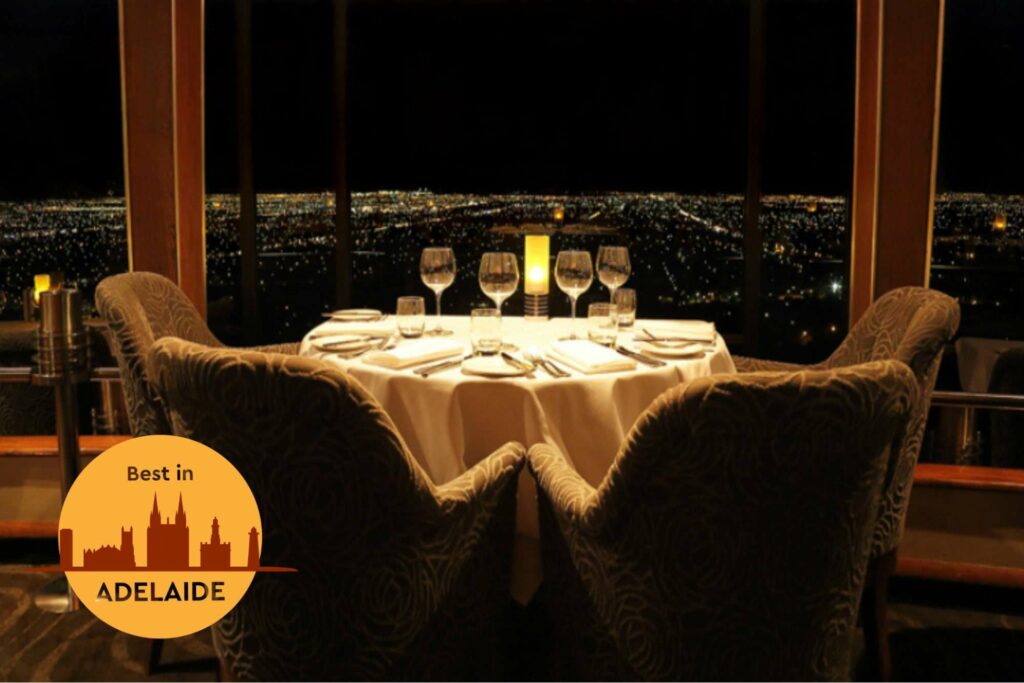 Adelaide is famous for its great food and has some of Australia's best restaurants. Good food isn't just served in the city but also in other parts of South Australia.
In the Adelaide Hills, you'll find several restaurants serving dishes made with some of the finest food South Australia has to offer.
Here are some of the restaurants that you can try with your partner.
Villetta Porcini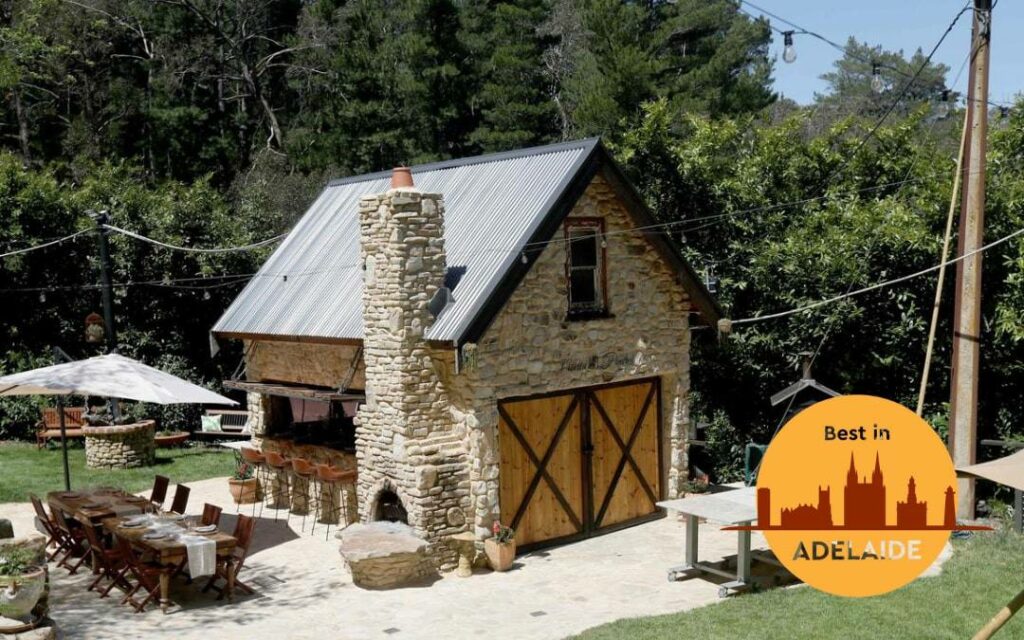 Location: Mylor, Adelaide Hills, SA 5153
Hours: By ticket purchase only
If you want a dinner reminiscent of something out of a fairy tale, head over to Villetta Porcini. The place will give you one of the most exceptional and opulent eating opportunities in South Australia.
Aside from the tasty food, the surrounding gardens and the lights hung over the field make the dinner extra romantic.
Villetta Porcini is not your typical restaurant that you can call them anytime to book an appointment. If you're interested, you may sign up for a mailing list to get updates on ticket sales.
Once tickets are released and on sale, you may start purchasing them and you will receive the date confirmation for your visit five to seven days beforehand.
Windy Point Restaurant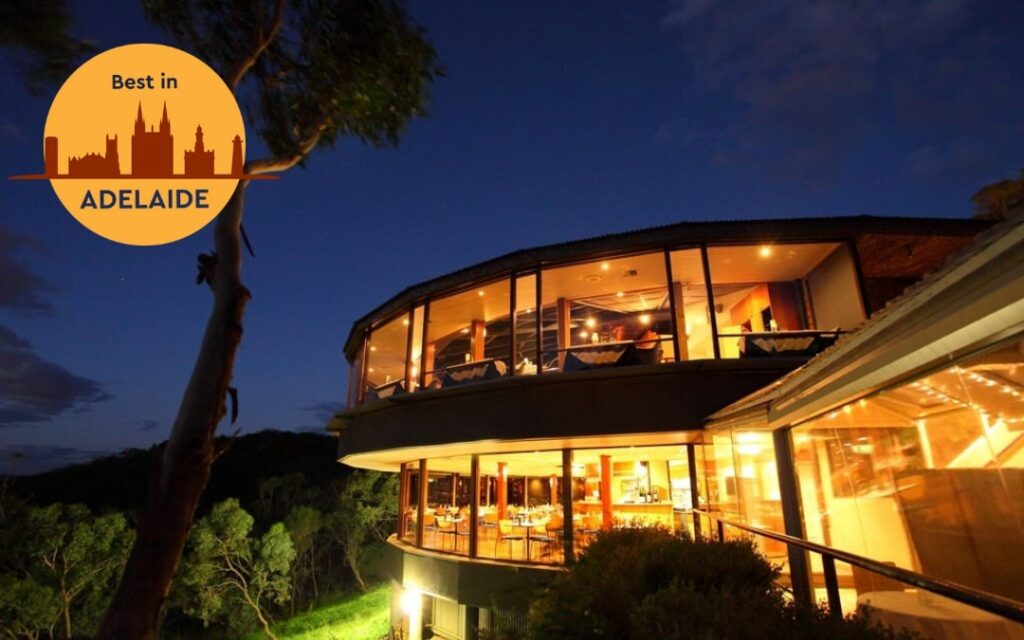 Location: Windy Point Lookout, Belair Road, Belair, SA 5052
Hours: Thursday to Saturday: 6:00 PM - 12:00 AM
If you prefer a fancier and finer dining experience, Windy Point Restaurant is one of your best bets.
The restaurant has a full-length 180° window that offers a panoramic view of Adelaide Hills, which adds value to the entire dining experience.
Apart from the view, the restaurant also offers a delicious five-course tasting menu that changes with the season and a bunch of South Australian wines that will make your date extra romantic.
Hardy's Verandah Restaurant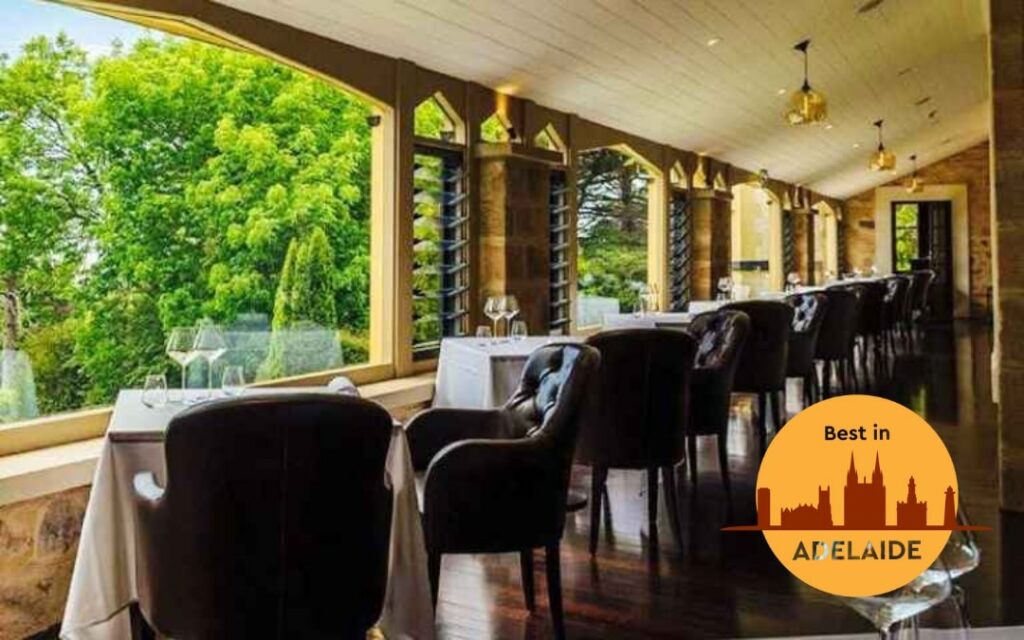 Location: Mount Lofty House, 1 Mawson Dr, Crafers SA 5062
Hours: Monday to Sunday: 6:00 PM - 12:00 AM
Hardy's Verandah Restaurant is another restaurant that you can visit if you're looking for a sophisticated dinner date.
The restaurant follows a "valley to verandah" concept where seasonally picked foods are served to customers dining in the restaurant's verandah.
Aside from these restaurants, Adelaide Hills has more restaurants that have their own charms and are distinct from one another. But they are similar in one thing: they serve great food and wine.
Things to Do around Adelaide Hills with Your Kids
There are various family fun options in Adelaide Hills' lovely towns. We've included some of our favourites below.
Ride a heritage train at Southern Encounters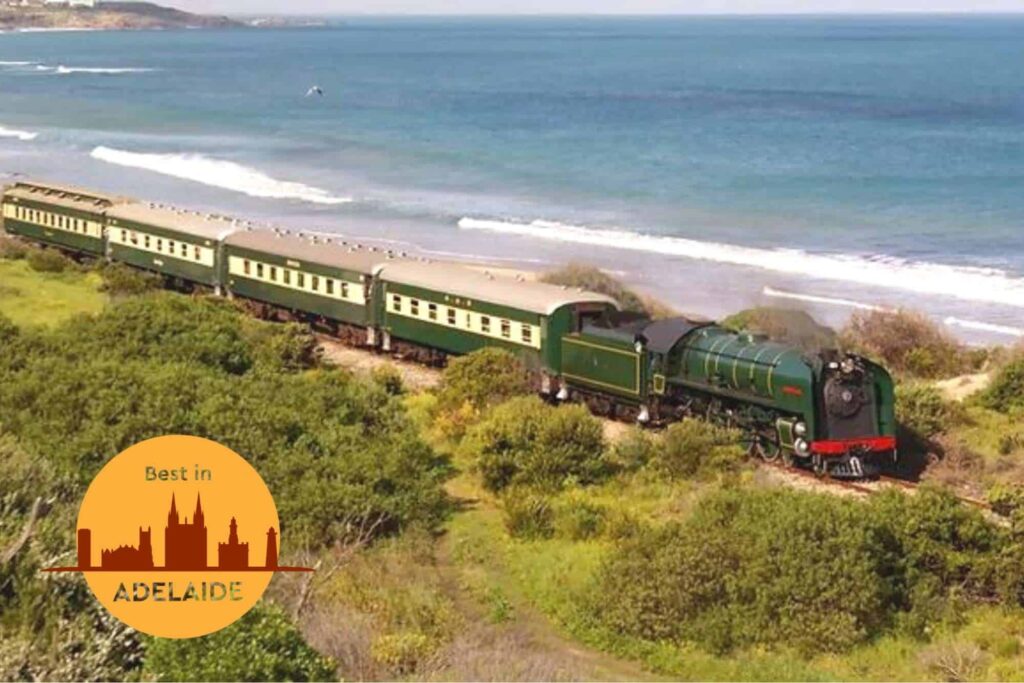 Looking for a way to give your kid a one-of-a-kind trip? Well, Southern Encounter will be your buddy.
The train, which has been meticulously restored to its former glory, will give your children a ride that will have them talking about it for weeks.
The train will be travelling from Mt. Barker to Victor Harbor. It will pass by some of Adelaide Hills' best landscapes and tourist attractions.
The train leaves Mt.Barker at mid-morning and ascends to the line's summit before weaving its way down the eastern escarpment of the southern Mt. Lofty Ranges, where you'll find some of the Hills' best vineyards.
The train will also pass by the historic township of Strathalbyn. We recommend paying a visit to the town and exploring the Scottish-style architecture that the town's residents still use today.
There are also a bunch of antique stores and cafés in the town that you can visit.
After Strathalbyn, the train will move to Goolwa, and you'll have four hours to explore. You may visit some of the river port's tourist attractions and try their food.
From there, the train will take its final destination to Victor Harbor, where you'll have another three hours to enjoy the place before heading back to Mt.Barker at 6:00 PM.
Visit Melba's Chocolate Factory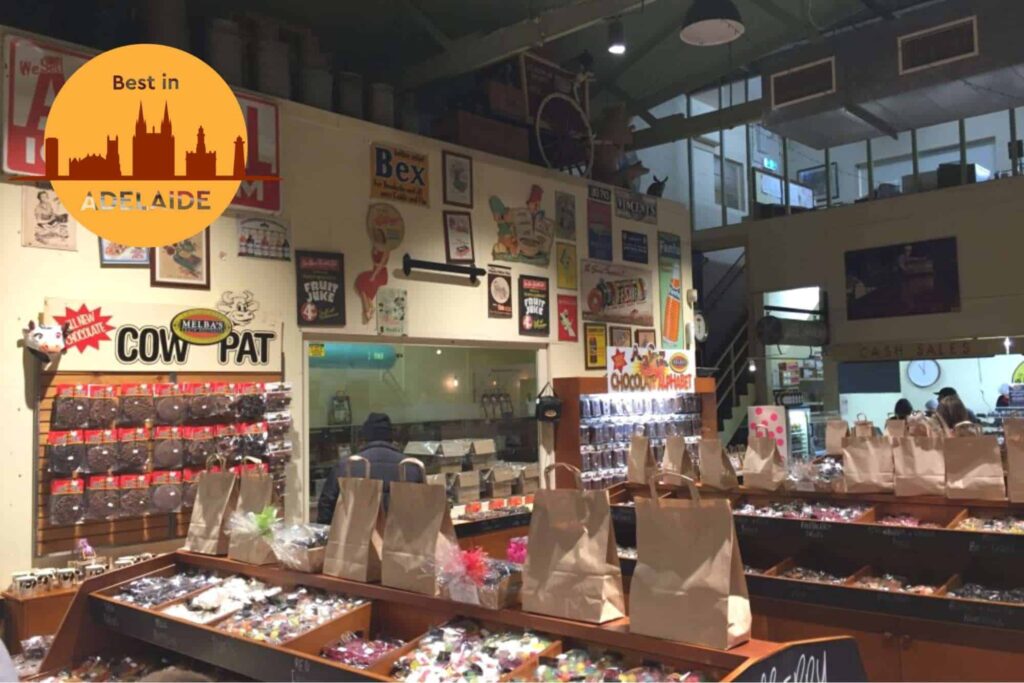 Children and chocolates have a special bond that many adults will not understand. Visiting a chocolate factory might just be the best trip parents can give their children.
In Adelaide Hills, a functioning tourist factory called Melba's Chocolate Business can make every child instantly happy. The factory is home to famous SA products, Traffic Lights, Inch Licorice, and other sweets.
The factory is located in a heritage-listed facility in Woodside. It has been famous for producing butter, margarine, and cheese since 1919.
It was only in 1991 that the factory began manufacturing chocolates and other candy.
The former cheese factory is now a massive candy store open to the public.
It has five rooms—Chocolate Room, Packing Room, Depositing Room, Panning Room, and Toffee Room—that visitors can explore.
Along the factory's walls is a collection of ancient and charming memorabilia from times gone by.
Children will surely enjoy watching their favourite chocolates made and shopping for new sweets they can try for the first time.